Dinner At Yo!Sushi To Celebrate Their 1st Birthday At Derby INTU
---
Published On Monday 14 Nov 2016 by Sticky Beak
See Recent Dining Out Reviews | See All Recent Reviews


I know I've said it before, but I'll say it again, I can't believe how quickly time flies! When the invite came through for The Man bird and I to go along and celebrate Yo!Sushis First Birthday at the Intu centre, Derby we looked at each other as if to say "it can't be a year since we were first invited to Yo!".
The menu has undergone a bit of a facelift and is looking bright, fresh and bang on trend; all the dishes are now neatly categorised with clearer pictures of each bowl to help you navigate your way through your meal.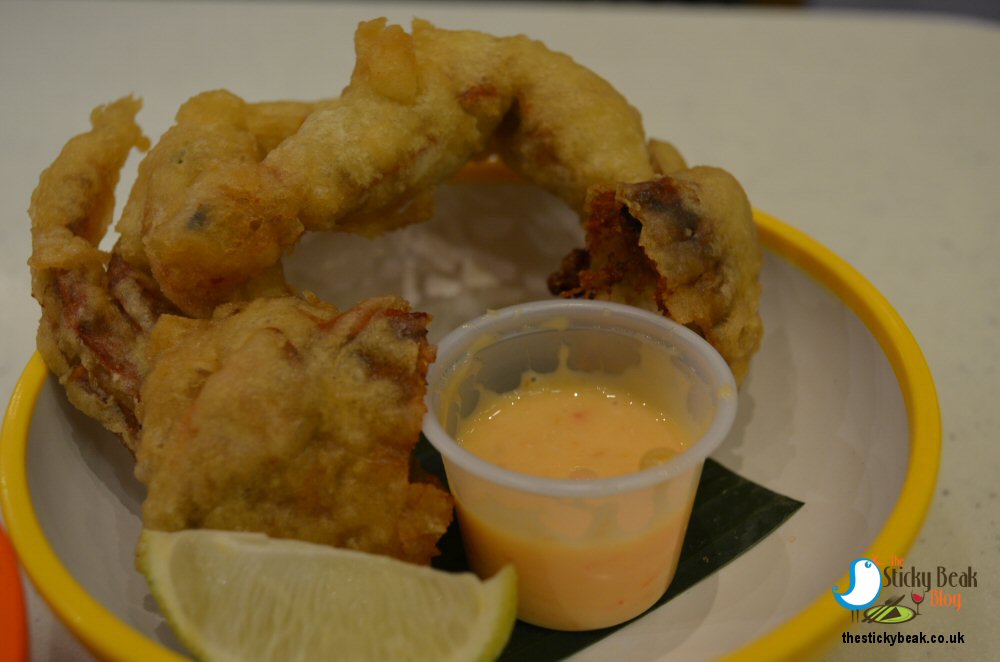 First up for The Boy Wonder and I was the Soft Shell Crab in Tempura batter and Salt and Pepper Squid; both were nice and fresh on the palate, I squeezed fresh Lime juice on my crab to give it extra zip, the Squid had fresh Red Chilli to provide a kick on the tongue.




The Hoisin Duck bun was superb with the meat being very tasty and tender, and there was plenty of it too and the whole lot was encased in a pillowy soft steamed bun.




Beef Tataki in the Sashimi section caught my eye, so I pressed the bell for our server to come and take my order and before you knew it a little plate of deliciousness was placed in front of me. The rare peppered beef was gorgeous in itself, but paired with the punchy Coriander pesto that could revive the dead and you got a real belter of a dish for those that like more heat.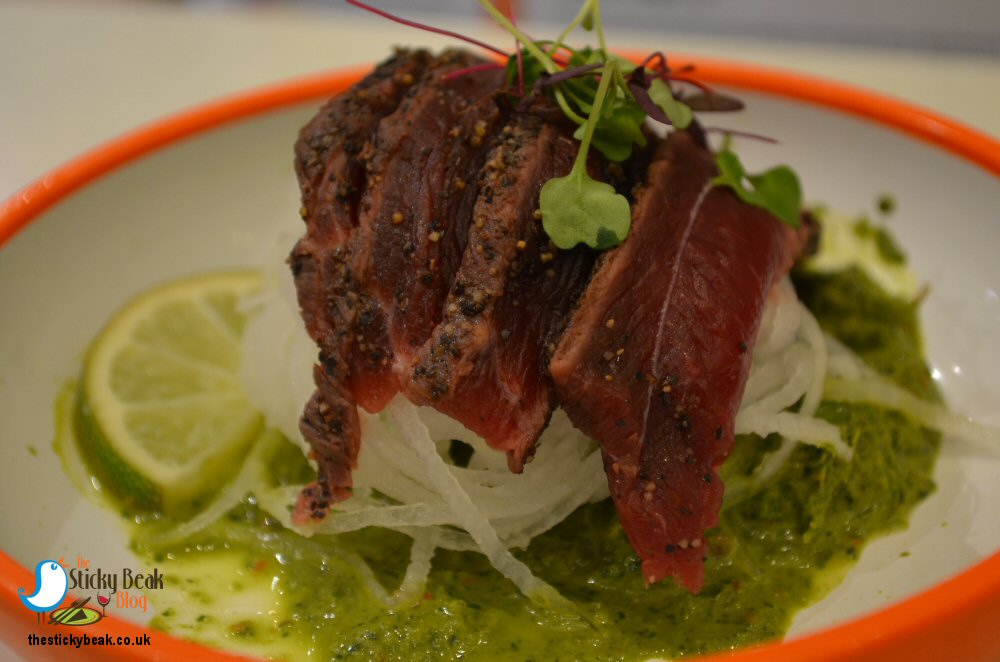 At this point Alex, the manager, came over to have a chat so we said Happy Birthday and he took the time to fill us in on all things new at Yo!Sushi. We saw the very lovely Ria there too, looking as beautiful as ever; she has such a wonderful smile and aura about her that it's always a pleasure to see her.
Spurred on by the Beef Tataki I decided to try the Salmon and Yuzu tartare, whilst His Nibs had got designs on the Buta no Kakuni (Pork Belly). The Salmon was incredibly fresh which allowed its delicate flavour to really shine through, and the different fish roes had their own notes and textures with which to tempt the palate.




A lovely zingy sauce brought the whole dish together, and it did look incredibly pretty on the plate too. Across the booth, The Boy Wonder was saying how great his Pork belly was; it was lovely and creamy to taste and very tender, and there was a great amount of sticky rice to dip it into.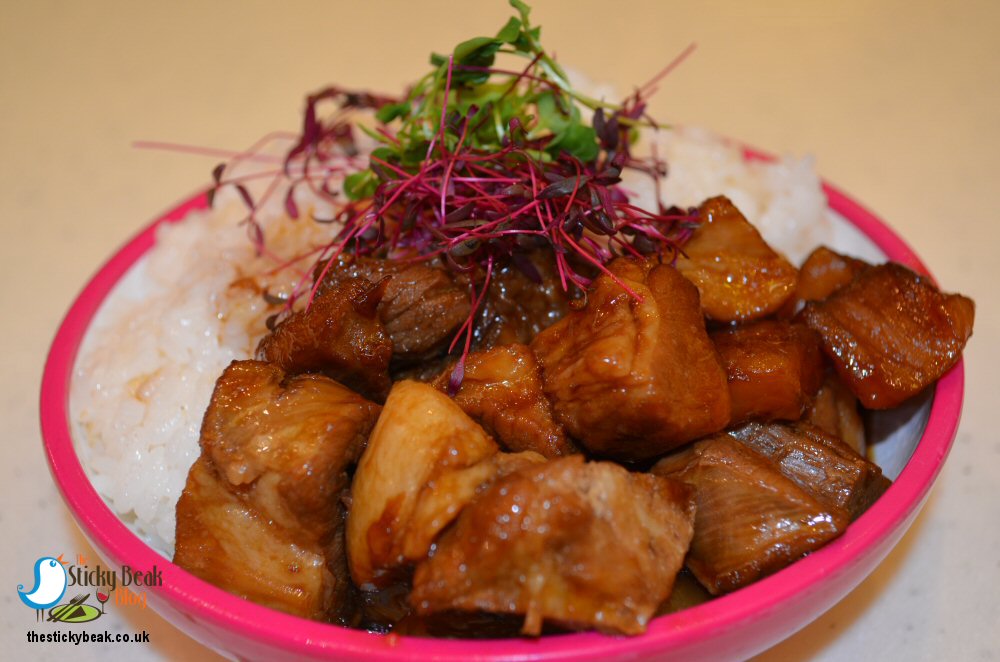 There are so many incredible dishes to choose from at Yo!Sushi, so we once more went into the menu to find our next morsel to try; Teriyaki Beef for Him and Miso dumpling Ramen for yours truly. The Teriyaki glaze was the real McCoy here; sticky, dark and rich in flavour. It coated the tender strips of beef very nicely and then there was a nice kick provided by the fresh chilli slices, so His Nibs was a very happy dude.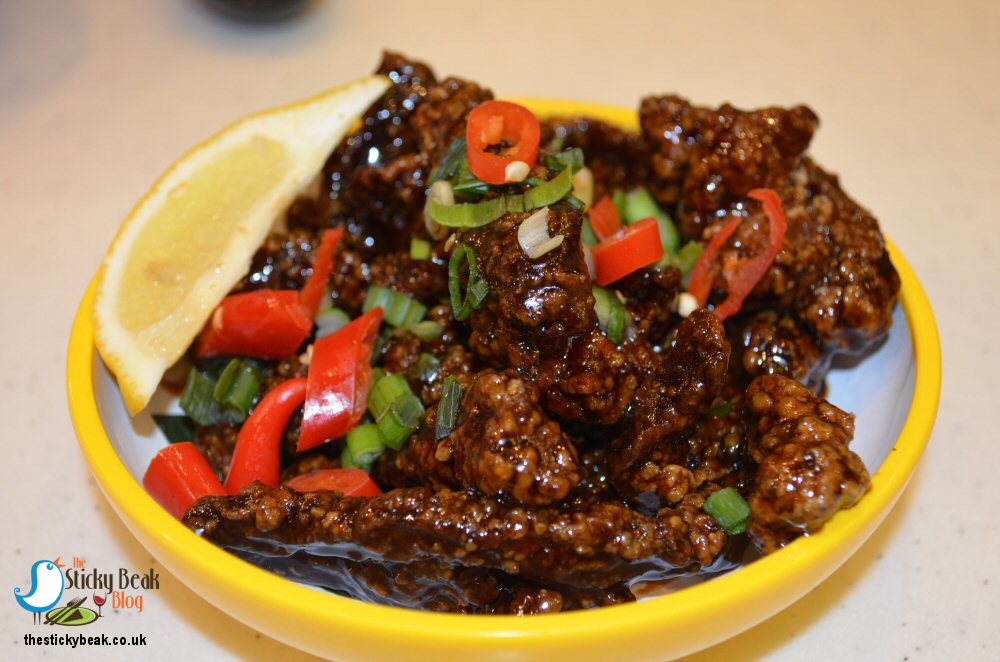 My Miso dumpling was lovely and soft and filled with steamed vegetables; the broth itself also had lots of fresh shredded vegetables and the Ramen noodles in, so it was a complete meal in a bowl.


What I really like about Yo!Sushi is that the food is always colourful and incredibly fresh, so you get the maximum nutrition from it that is possible. You can have as much or as little as your appetite is demanding at the time, and the colour coded bowls make is nice and simple to keep an eye on how much you're spending.
Thank goodness that the desserts at Yo! are on the lighter side, there wasn't an awful lot of room for much more food in my tum. I had the Custard Doriyaki (sweet fluffy pancakes filled with set custard) with Raspberry coulis and The Man Bird had the Mango ice cream Mochi (ice cream balls encased in a sweet Japanese rice cake).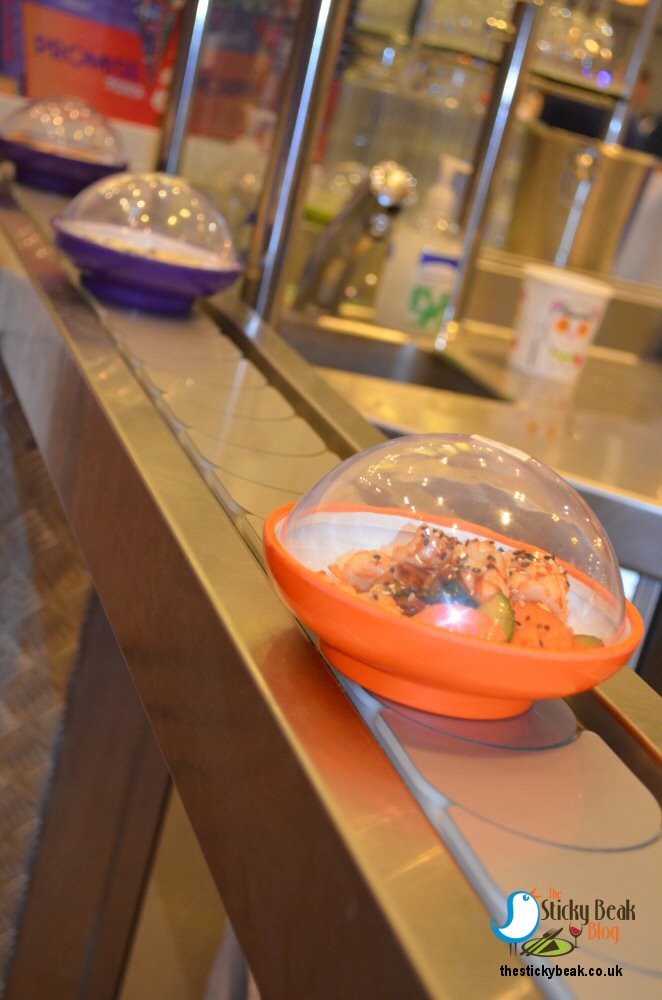 Both desserts were light on the tummy and the Mango taste was clean and fresh on the palate. It had been a great couple of hours at the friendly, vibrant premise that is Yo!Sushi, busting the myth that you can't sit and have a relaxing meal at the ultimate "Fast Food" place. All throughout the evening there was a steady stream of diners come in, groups of friends, families and couples, and the booths were filled with chatter.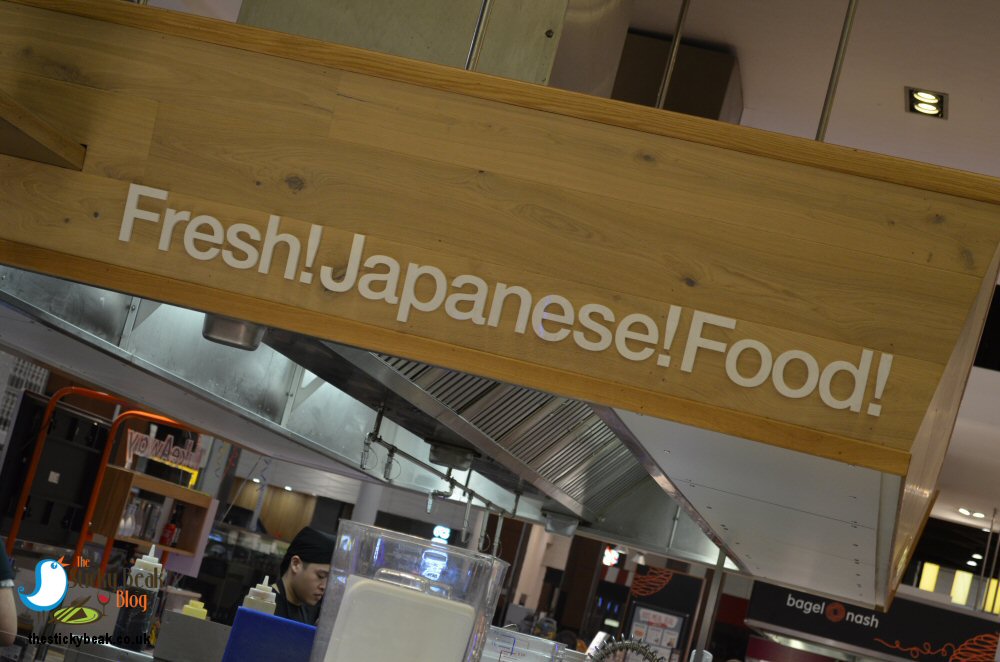 Alex brought out the menu containing the festive treats that are going to be available from Wednesday 16th November.

View the christmas menu

First up, and you either love 'em or loathe 'em (personally, I love them!), is the garlic and roasted black bean stir fried Sprouts, along with Turkey and Sage Kara Age with a spicy plum mayonnaise.

Cinnamon is THE festive smell for a lot of people so the Apple and Cinnamon Yo!nuts are bound to be a winner, and of course you have to have a festive tipple to wash the food down, so a cheeky Midori and Yuzu cocktail should do the trick just nicely.

The cocktail is a cucumber garnished blend of iced green tea, Yuzu and Pear juice with the Melon liquor, Midori; now I love Midori but I never knew it was Japanese until Alex enlightened me. Not only do you eat well at Yo!, you also get your knowledge expanded too J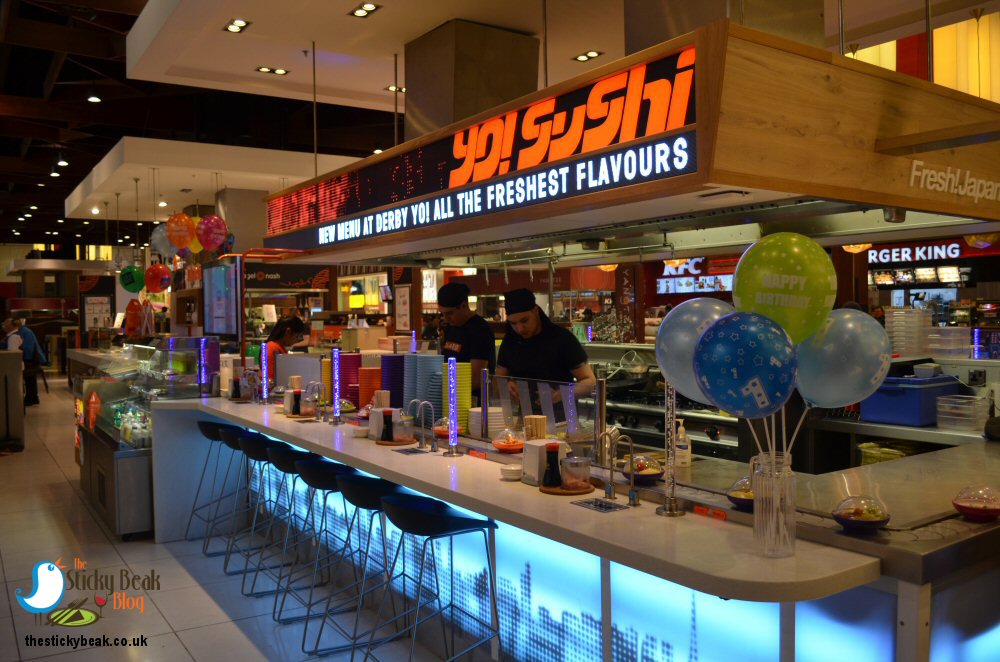 Yet again, we had a brilliant evening eating superb fresh food, and if you haven't been yet, what are you waiting for? Hot Wings and Happy Birthday to Alex and his team at Yo!Sushi, Intu, Derby.
Some form of incentive was provided to visit this venue
read more