Lunch At Pizza Express, Dalton Park, Co Durham
---
Published On Wednesday 31 Aug 2016 by Sticky Beak
See Recent Dining Out Reviews | See All Recent Reviews


As you know dear reader, my little flock have just returned from our brief annual migration up to The Geordie Birds nest in Northumberland. We normally try to break up our flight home with a stop, and this year The Chick and I had badgered The Boy Wonder into making a detour into The Metro Centre, which was built before Meadowhall Geordie Bird said with some pride (strange bird).
However we didn't stop at the Metro centre in Gateshead because we were asked by our friends at Pizza Express to see what we thought of their new premises at Dalton Park retail outlet. The Chick was excited as this meant we would have to journey under the Tyne Tunnel, something we hadn't done before.
The retail park itself is very spacious and has a great variety of shops to choose from, much to the dismay of The Man Bird (and the moths that reside in his wallet!) and we spent a good couple of hours bagging some bargains before heading over to check out the new Pizza Express. The food outlets and Cine world cinema have been the second phase of construction at Dalton Park, and I think it is shaping up to be a great addition to the local area.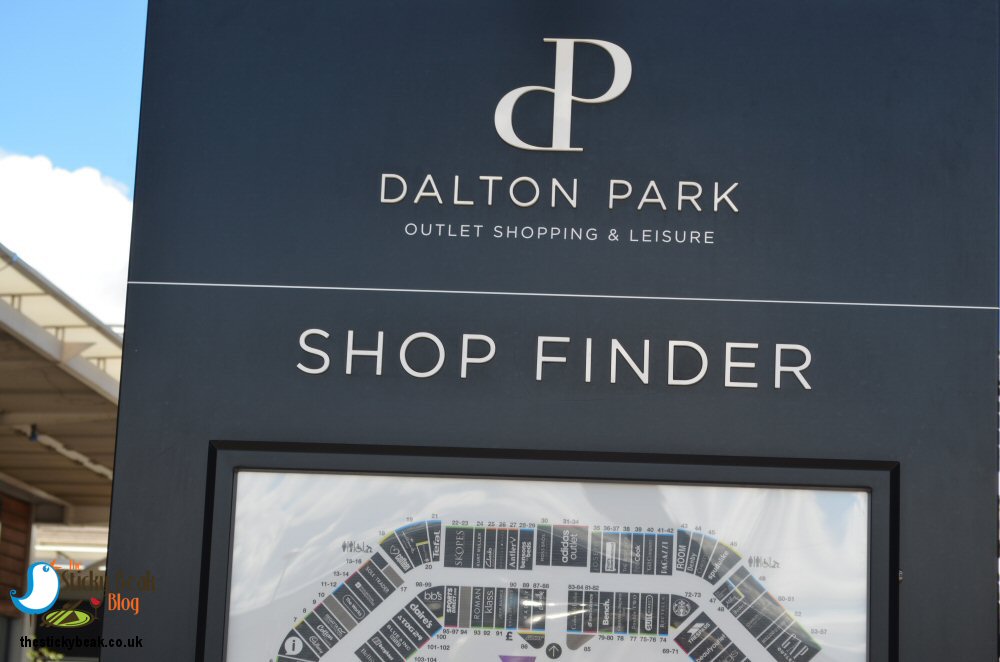 As soon as we walked through the doors our eyes were drawn to the large open kitchen replete with its Pizza ovens and monochrome attired Pizzaiolos, and I loved the fact that you are afforded such a great view of where the magic happens. A very smart, modern colour scheme of soft Grey, Mustard Yellow and Olive Green and feature lighting gives the space a lovely feel and there were already several families in dining together.
Richard and Vicky (manager and assistant manager) and their team of staff were making sure that the diners were having a good experience, and our server was lovely and friendly. We kicked things off with a Watermelon Chill for me, a Raspberry Lemonade for His Nibs, and a glass of Water for The Chick.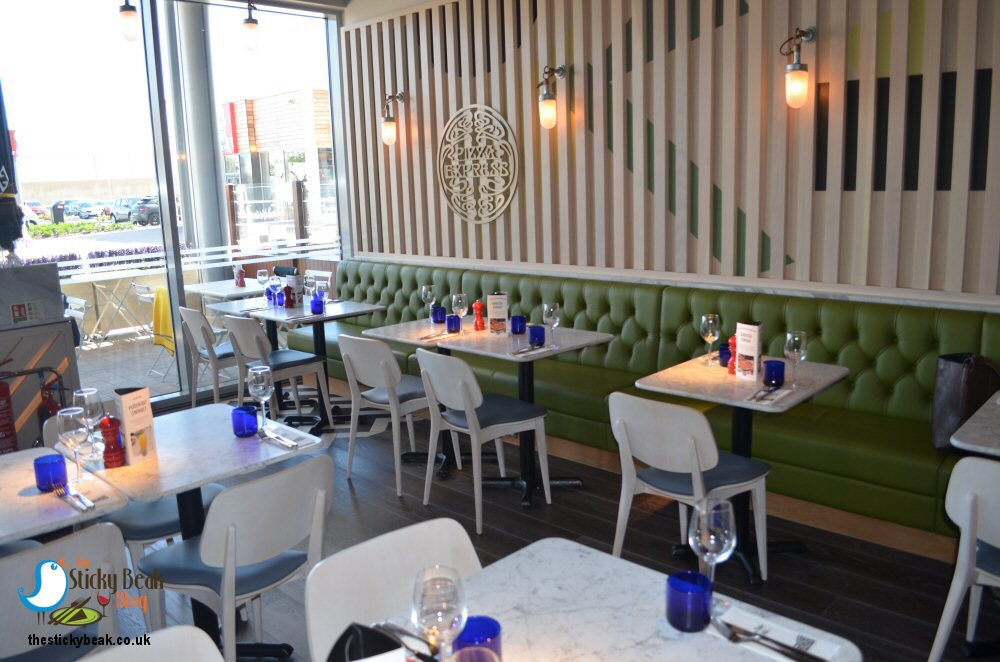 My beverage was a lovely light blend of Watermelon and Strawberry topped off with fresh Mint and was perfect for the summer weather; I really liked the fact that it wasn't filling as some juices or smoothies can be, but it quenched my thirst brilliantly. The Man Birds lemonade had a great Raspberry zip to it that complimented the lemon taste very well, and it had a nice sparkle to it without being overly fizzy.
The classic Italian Antipasto is normally what His Nibs and I share for a starter but, very cleverly, Pizza Express now offers this as a single person choice too. As always, the platter looked amazing as it was placed before me and all the components were still as good as ever; I tucked into the marinated Aubergine with gusto and, cheekily, The Boy helped himself to some of the Charcuterie.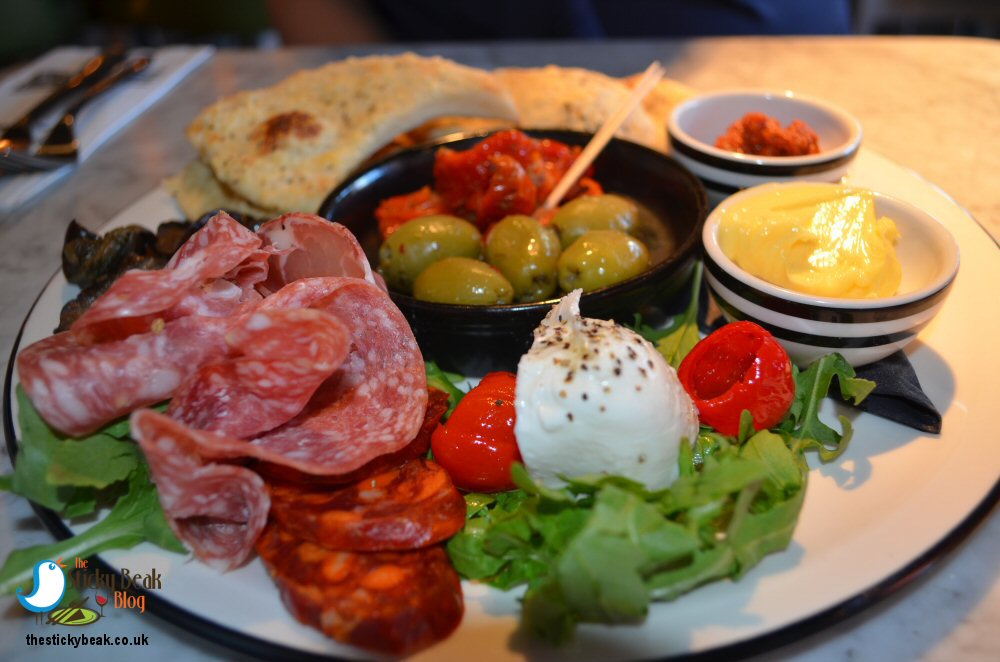 I was a good Mummy Bird and told my Chick to help herself to some Mozzarella if she wanted. Chickadee ordered her favourite dough balls to start and dived straight in when they were placed before her, as did The Man Bird when his Calamari came. You do get a good size portion at Pizza Express, whatever course you happen to be having, and his eyes lit up at the sight of the beautifully battered Calamari rings in their bucket. Our server came to check that we were happy with our food, which we were, before heading off to serve another table with their superb looking Calzones.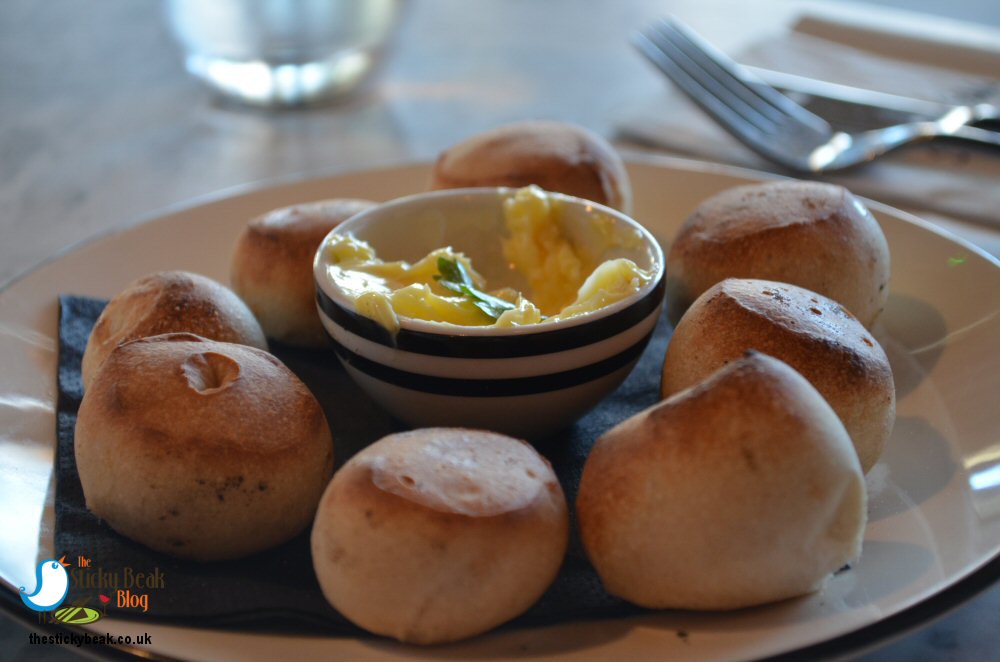 For our mains we ordered the Nicoise Romana pizza (mine), Pollo Forza Romana pizza (His Nibs) and a Margarita Pizza on the Romana base (Chickadee). It was the first time I had tried the Nicoise pizza and it was blooming delicious I have to say; the Tuna was fresh (no hint of brine to it), and there was just a nice amount of Capers and Anchovies on it so that they didn't overwhelm the other toppings. Black Olives had been pitted and left whole rather than sliced, as some cheapskate outlets do, and the egg had a nice rich taste to it.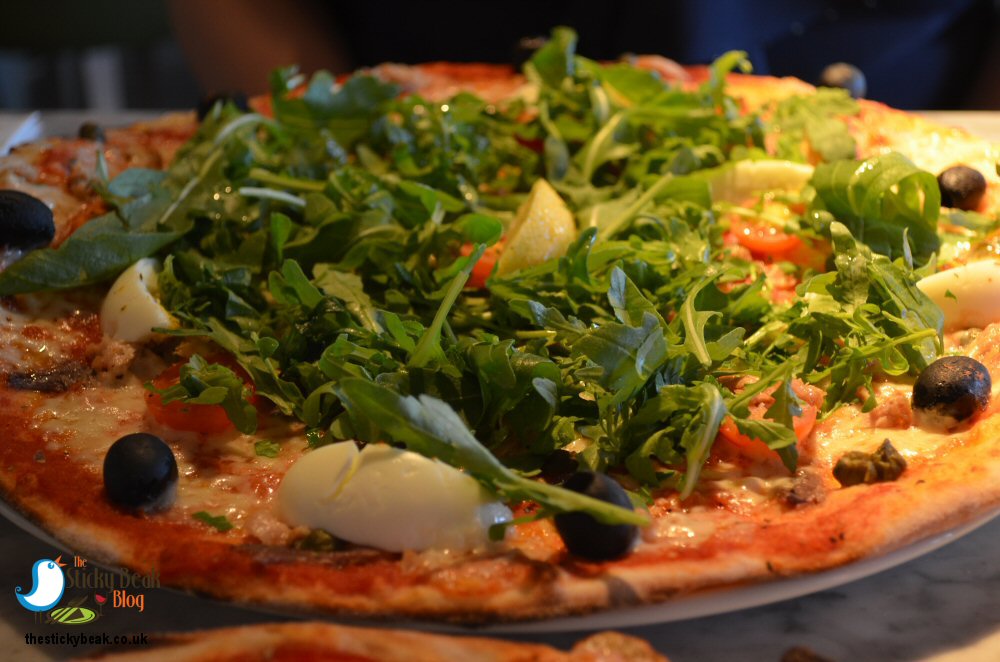 It was a lovely hot Pizza that had me sighing as I finished the last mouthful; I could've quite easily eaten another one if I'd only got a tummy big enough, it was that tasty. The Man Bird was in the mood for something with some spice to it, so his favourite Pollo Forza with its Roquito peppers, Chilli oil, and Chilli flake elements was hitting his sweet spot perfectly. I often say that it's the simple things in life that can be the greatest pleasure givers and My Chickadee said her Margarita was amazing; when you only have a couple of toppings on a Pizza they need to top quality, and the team at the Dalton Park Pizza Express have got it nailed.




Our lovely server was met with grins of delight when she asked if we were enjoying our main courses, and we took her up on the offer of more drinks as well.
Although she looked at the dessert selection Chickadee decided that she hadn't really got room left, but the Boy Wonder and I had saved a little bit of space for something sweet. He had the Coppa Gelato, choosing a scoop each of Vanilla and Salted Caramel ice cream and I had the Lemon Posset Crunch with a Latte from the Dolcetti section of the menu.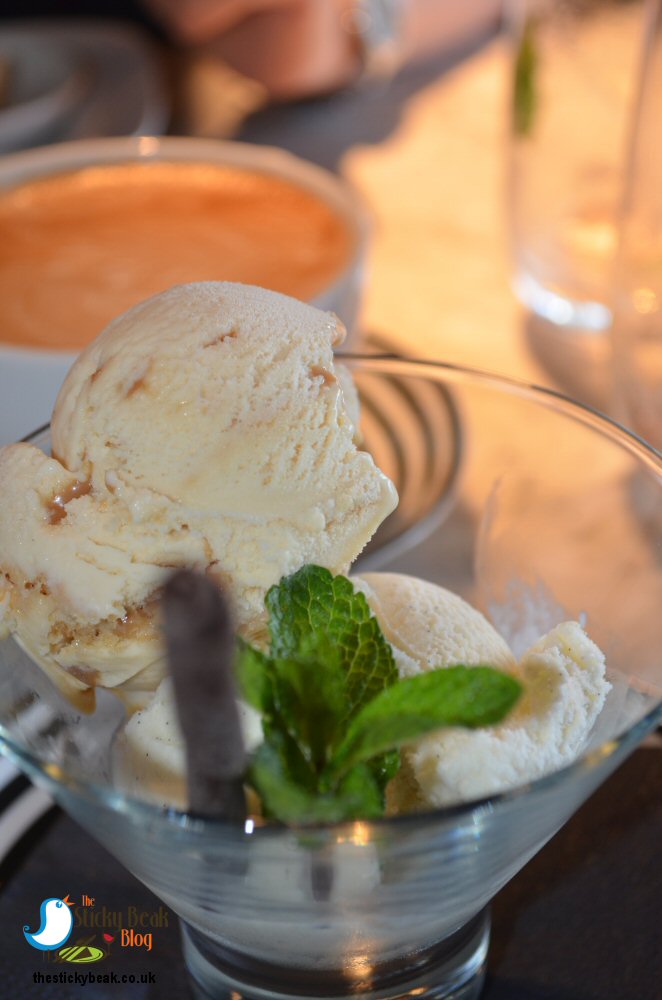 The Dolcetti section is very clever because it allows you to indulge in a smaller size dessert if you want something sweet but not a full portion. We both more than satisfied with our choices; the Ice Creams at Pizza Express are of a very good quality (well, Italians do like their Gelato), and the Posset was marvellously zingy for the middle of the day as it didn't lay heavy on my tummy.
Yet again, Pizza Express deserve Hot Wings on all counts; premises, staff service and quality of food. If you find yourselves in the Durham area passing through, or are lucky enough to live there, then get over to the Dalton Park outlet and indulge in retail therapy or take in a film at Cineworld and finish things off in style with something tasty at Pizza Express :)
Some form of incentive was provided to visit this venue
read more