Brunch At The Nutbrook Coffee Shop, Mapperley
---
Published On Tuesday 7 Jun 2016 by Sticky Beak
See Recent Dining Out Reviews | See All Recent Reviews


There's nothing finer than a bit of fresh air, especially when enjoyed as a flock. For a half term holiday the weather hasn't actually been too bad, so we geared up and took the pooch for a stroll around Shipley Country Park.
The Ranger team at Shipley have had a brilliant range of activities on offer during the school break, so there were plenty of other families walking around too. We decided to do a bit of a different route than usual and followed the Nutbrook Trail so that we would eventually come to the hidden gem that is the Nutbrook Coffee Shop.

As well as having several tables inside the coffee shop itself, there is a great covered seating area outside and several free standing tables that had huge Parasols over them. They are a dog friendly premise as long as you sit outside and keep dogs leashed at all times.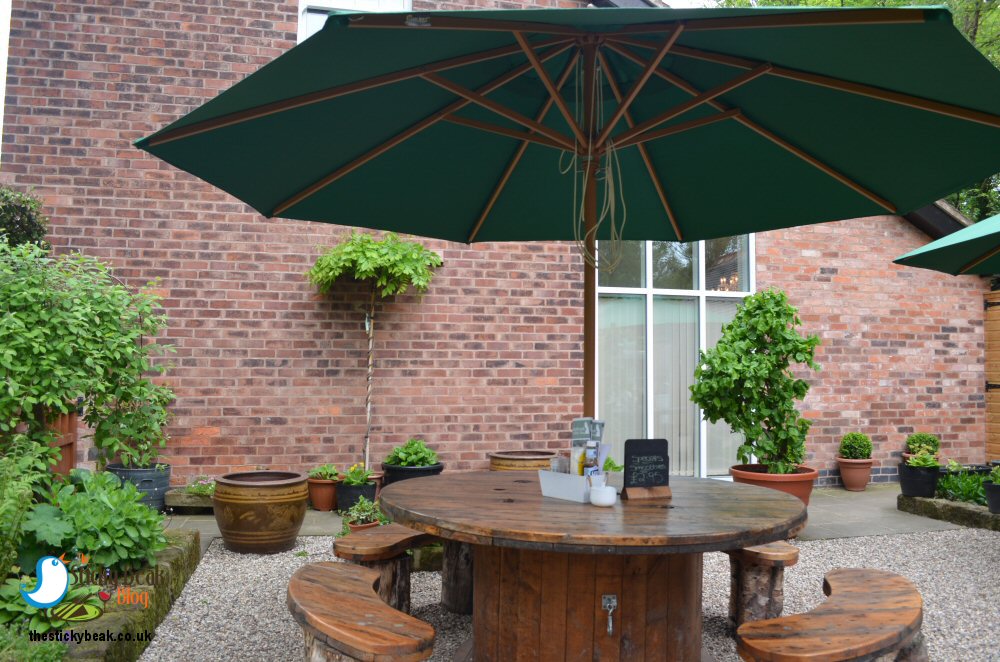 The outside tables cleverly have steel karabiners on them so that you can securely attach a leash to them to keep your dog close by, and they thoughtfully provide water for the dogs too.
The Boy Wonder and I had a Latte each, the Chick had a deluxe Hot Chocolate with Marshmallows and Fresh Cream and we all had a freshly cooked Bacon sandwich; mine was on malted bloomer bread, theirs was on white bread.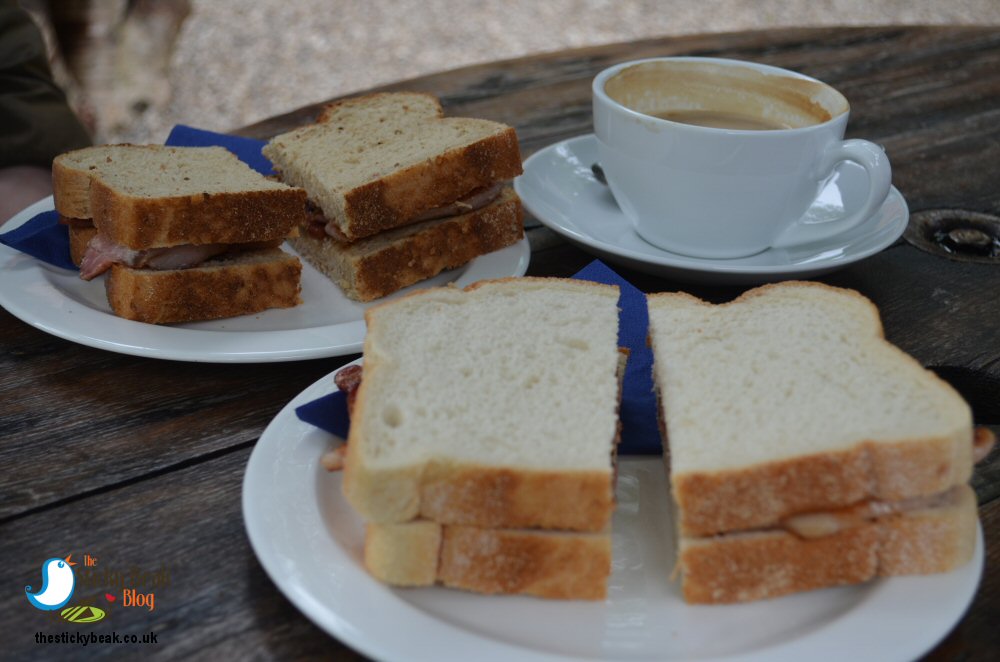 The food was piping hot and there was plenty of bacon in the sandwich; a tray of condiments was already on the table for us to help ourselves to. We got there about half an hour after the coffee shop opens and there were already a number of people partaking of refreshments and food.

It is only about a mile away from the village of Mapperley, going along Slack Lane, which again would be a lovely little poddle on a nice day.

The Nutbrook Coffee shop also does a range of Panini's and other lunchtime items, as well as cakes for those who fancy a sweet treat, so there is something for everyone.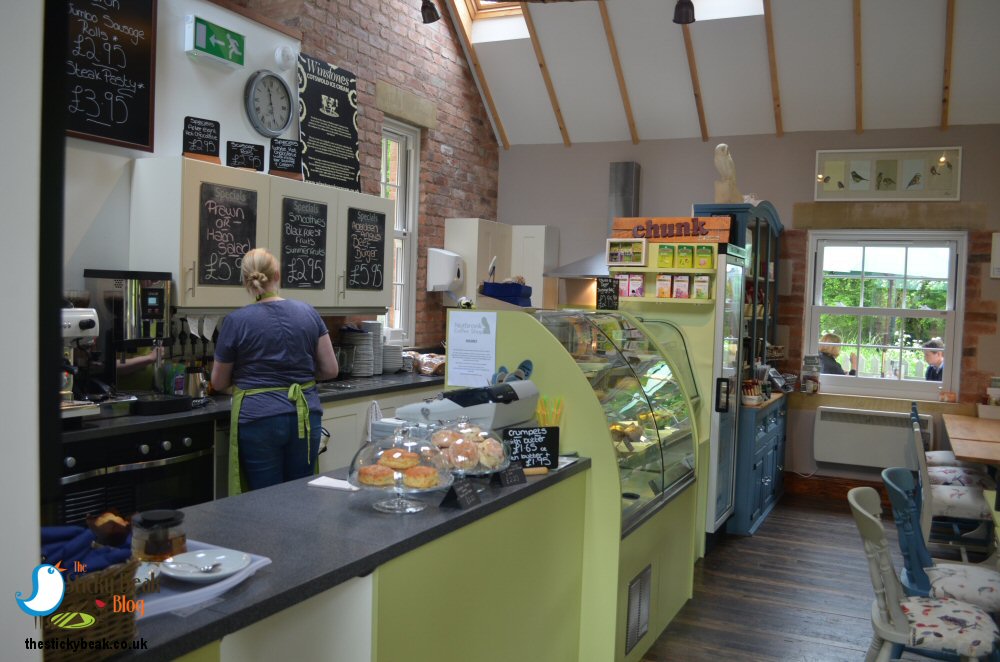 The staff were all lovely and very smart and clean, and the premises were also spotless. We left feeling more than satisfied food-wise and also because we had enjoyed eating somewhere new.

If you find yourselves in Shipley Country Park and haven't eaten at the Visitor Centre cafe, which I also can heartily recommend (having been and eaten there before), then please pay Nutbrook Coffee Shop a visit, it's lovely :)
No incentive was provided to visit this venue
read more