More Tapas At Yardleys Wine Bar, Belper
---
Published On Monday 16 May 2016 by Sticky Beak
See All Recent Reviews


Yardleys Tapas Bar closed April 2019
Last time my little flock went to Yardleys we had a great time and promised our Chick that we would return in the not too distant future. After getting a fantastic school report it seemed like the ideal time to have a little celebration, and what better way to have a good time than to eat lovely food?
We were welcomed warmly inside and shown to our table, and there were already a couple of tables occupied with people dining. All the tapas dishes are individually priced, but there is an offer of any three dishes for £12 or six dishes for £20 which we decided to have.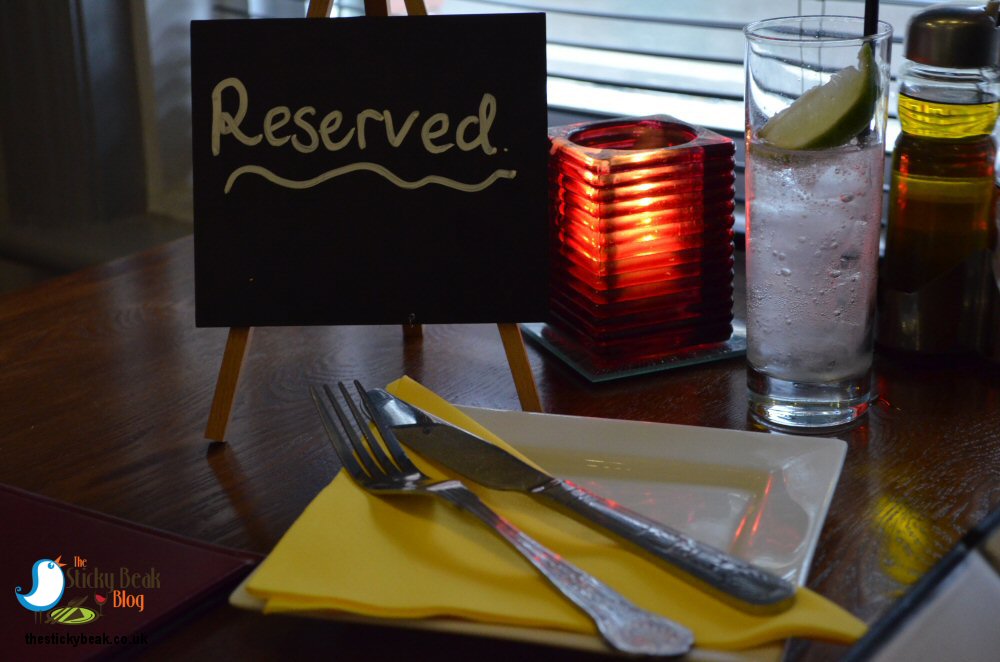 The Man Bird had Albondigas (Lamb Meatballs) in a piquant tomato sauce, deep fried coated Squid rings with a Lemon Sofrito, loaded potato skins with Chorizo and cheese and warm bread with garlic butter and Cheese.

I decided to have Mixed Olives with Feta cheese marinated in wine and herbs, Spicy Chicken Wings, Half a rack of Pork ribs and Sweet Potato fries. Our Chickadee opted for King Prawns with Chilli and Garlic sauce, Spicy Chicken Wings, Piri Piri Chicken and Ciabatta with butter to mop any sauce up.




All the tapas dishes were beautifully presented and some had side salad garnishes too and the fact that they were all in individual bowls meant that we could pass them around to share really easily.

My pork ribs were really meaty and very tender, and I loved the smoky sauce they came with and the Man Birds Calamari was cooked perfectly so that it wasn't rubbery at all; the Lemon mayo went amazingly with the seasoned coating on the Squid rings.

The Piri Piri sauce was a completely fiery beast, definitely not for the faint hearted, and My Chick did struggle with it a little bit so both His Nibs and I had a bit of the sauce as well.




All the meats were cooked with care and retained their natural juiciness and flavour, and all the dishes were nice and hot (where applicable). My Sweet Potato fries were gorgeous with their nice crispy outer and lovely sweet insides; neither were they greasy thanks to a clever way of serving them.

The Chick and I were both very smitten with our Chicken Wings as they had plenty of meat on them and the sauce had a pleasant spice to it and a great smokiness too.

Given the fact that the only thing left on any of the plates was a couple of slices of Ciabatta I think it safe to say that we thoroughly enjoyed our Tapas supper at Yardleys.




Our server was very attentive and made several visits to the table to check we were enjoying the food or to check if we needed another drink, so we couldn't fault the service either. Throughout the evening there was a steady flow of people coming in to dine, so the food is obviously rated as good locally too.
Last time we came we ordered puddings and struggled to finish them so this time we just opted for a couple of Lattes rather than being uncomfortably full.

If you haven't been before it's definitely worth a visit :)