Sunday Carvery At The Hilcote Country Club
---
Published On Wednesday 27 Apr 2016 by Sticky Beak
See Recent Dining Out Reviews | See All Recent Reviews


My Daddy Bird had gone from The Elders Nest for a boy's day out, so we used the opportunity to give my Mummy Bird a break from making Sunday Roast for us all. It's been a good while since we last visited Hilcote Country Club and we'd heard it was under new management, so it seemed a good time to check it out.
The bar area has had a bit of a brighten up and shuffle round of the seating, so that instantly gives it more appeal. The bar staff are still as obliging and friendly and served us quickly with our drinks and we paid for our carveries there too. Another member of staff took us over to our table and said we could go up to the servery whenever we were ready.

I noticed that the serving counter had been switched to the other side of the room, which gave the impression of more space in the lower dining area; plus it means that new dishes of vegetables can just be placed there from the kitchen instead of needing to be moved across the room. The tables and seating in this dining area have also been rearranged to maximise the flow of movement and reduce narrow areas.

We had booked in for 2pm but we arrived a bit early and even at 1.30pm it was fairly lively, with a good mix of families and couples, but there wasn't a long queue at the servery as we experienced last time.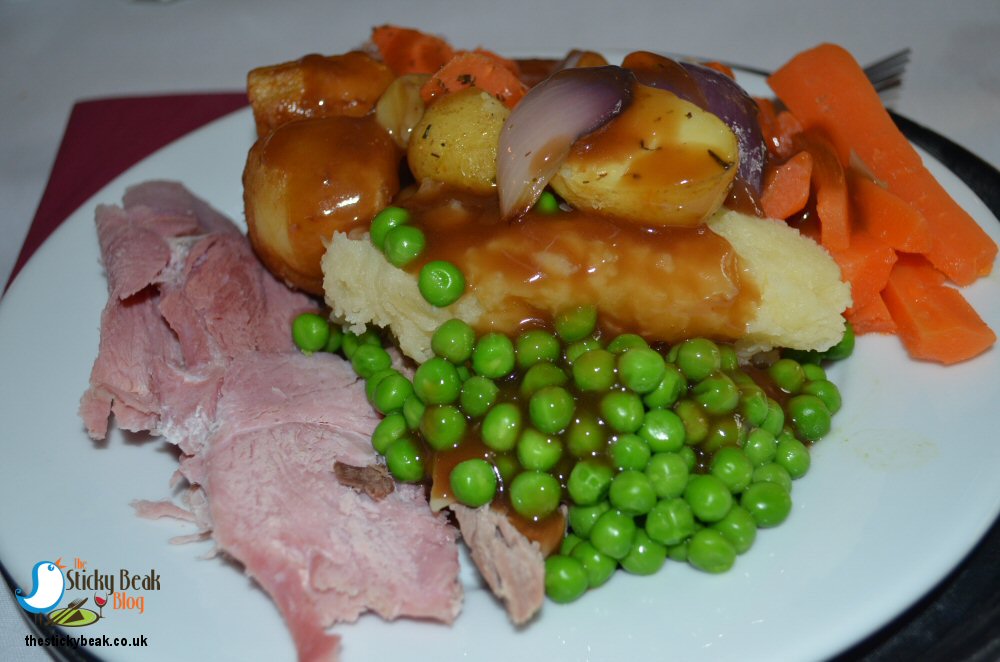 There was a choice of four meats, and you can have a mix of two if you want; I had Lamb and Gammon, Mummy Bird had Turkey and Gammon, The Boy Wonder had Gammon and Beef and my Chick just had Gammon. As before you get served with your Yorkshire pudding, Parsnips and Stuffing Ball and then it is up to you how much, and what, vegetables you want.

This self-service element allows you to really pile your plate up if you're starving and also lets you have just the veggies that you want. I'm not the world's biggest potato lover, so I just had the lovely crunchy Roasties, but Him Indoors had mashed potato and New Potatoes too.




It's always a tricky thing to keep vegetables warm enough on hot counters but the Hilcote team do a pretty good job of it. I liked the Cabbage too, it wasn't at all soggy, and the green beans were nice too. I just missed out on the Cheesy Leek Bake, although I did intend to go back and grab some, but my tummy was full by the time a fresh tray came out. With hind sight, it worked out brilliantly as it meant I had a teeny weeny space left for pudding.

All four plates were cleaned off, and The Man Bird and I ordered Chocolate Fudge Cake and Cream and Ferrero Rocher Cheesecake for dessert.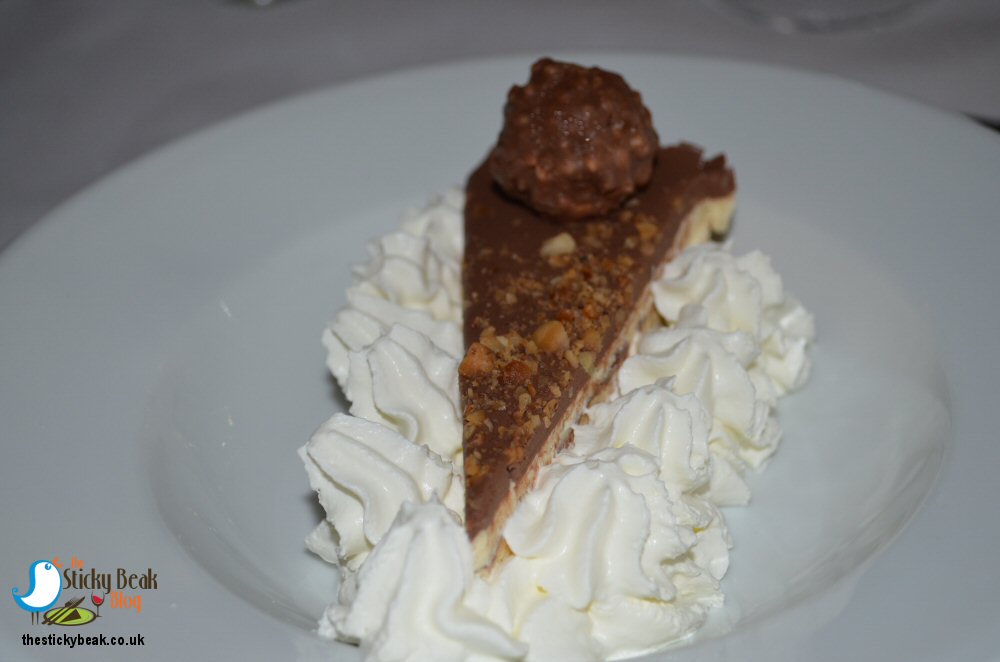 The staff were all very polite and were constantly busy tidying away and serving drinks where wanted. The premises were lovely and clean as before, so all in all we were very happy with our revisit. For 3 adult and 1 OAP Carvery, a round of drinks and 2 desserts the bill came to just under £40 which we thought was more than reasonable.

The Carvery is available all week, not just on Sundays, so if you fancy a change midweek you know where to go
No incentive was provided to visit this venue
read more