Breakfast At Loubys, Alfreton
---
Published On Sunday 28 Feb 2016 by Sticky Beak
See Recent Dining Out Reviews | See All Recent Reviews


The Man Bird and I were feeling a little despondent after visiting a cafe in a nearby town for breakfast and coming away having had to send the food back and asking for a refund, which then left us with still rumbling tummies and gloomy weather to contend with.
The shopping still needed to be done, so we decided to revisit a venue we hadn't been to since 2014 but had really enjoyed. Loubys is located just across the way from Tesco in Alfreton, so we parked the beak-mobile there and wandered across into the comforting, friendly surrounding s of Loubys Cafe.

Several tables were already occupied with families and couples tucking in to various items. His Nibs was in need of serious sustenance so he went for the Full English breakfast and added a Hash Brown for good measure, I had a "make your own" breakfast of Bacon, Mushrooms, Plum Tomatoes, Fried Egg and Black Pudding, and the Chick had a Sausage and Egg cob.

The Boy and I had a Latte each and Chickadee had a Gingerbread Hot Chocolate with cream on the top.


Our server came to the table to take our orders and took the time to have a little chat too, which I thought was a nice touch. When our food arrived you could see the steam coming off the plates, so you know it's been cooked fresh and will be piping hot.

The Bacon, Sausage and Black Pudding are all good quality items and the eggs had a lovely rich taste to them. I think that you can always tell a good breakfast by the quality of the Bacon and Sausage, they really are the cornerstones of any fry up.

My Chick was thoroughly enjoying her cob, she said it had got a real taste to it and was very filling; again, there's nothing worse than ordering a cob and only getting the taste of the bread. Louby's have really cracked the art of the breakfast cob as you get a real handful when you pick it up and bite into it, and you get plenty of filling in it.

The Boy Wonder soon demolished his plateful and then sat back with a satisfied, happy smile on his face having enjoyed every morsel. My own choice was very enjoyable too; there was plenty of Mushrooms and a nice thick slice of Black Pudding to devour. The egg tasted beautiful, the bacon was a decent thickness and size, and there was plenty of tomato to scoop up onto my fork as well.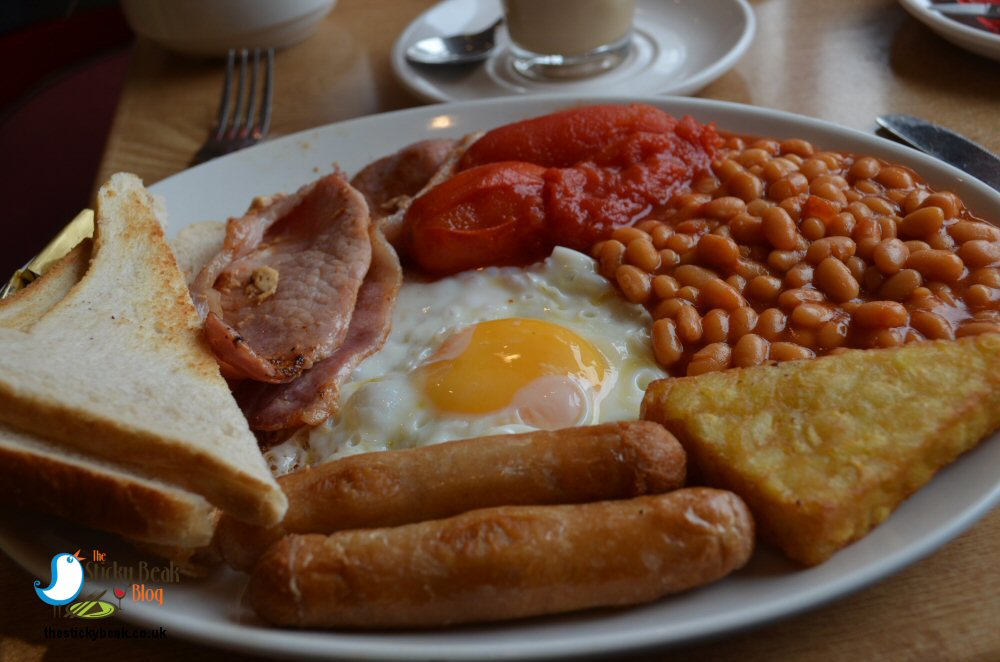 We liked the blend of coffee beans used for the Lattes too, so what could've been a total wash-out of a weekend morning was saved by the team at Loubys and their scrummy breakfast offerings. The premises are kept spotless and the staff are smart and polite, so "Hot Wings" continue to be very well deserved here. :)
No incentive was provided to visit this venue
read more