A Socially Distanced Sunday Lunch At The Hope & Anchor, Wirksworth
---
Published On Sunday 26 Jul 2020 by Sticky Beak
See Recent Dining Out Reviews | See All Recent Reviews


There aren't that many advantages to being older, but one of them is the ability to deal with life's curve-balls when they crop up. One such glitch occurred on Sunday, and instead of the day out we'd planned we ended up twiddling our thumbs at The Nest. The Man Bird was having none of it, so he put out a call on our Facebook page asking for suggestions for Sunday Lunch venues; normally this isn't a problem, but many venues aren't back to normal yet so we employed the 'hive mind' so to speak.
His Nibs duly booked a table for three at The Hope and Anchor in the lovely town of Wirksworth and him, me and Fledge jumped in the jalopy and set off, eagerly anticipating a good feed-up. Despite it being the height of tourist season we managed to find a parking space dead easy (one unfortunate advantage of lockdown), right outside the door of The Hope and Anchor itself.

The proximity of the door, however, was an illusion; instead of being an entrance, it was the exit on a nifty one-way system the team had set up to avoid any breach of social distancing. So instead, we went around the corner and up a couple of steps through the other door. There was hand sanitiser immediately inside the door to use, so we popped plenty on and headed over to announce to a lovely young lass, who then showed us to our table and gave us a contact detail form to fill out.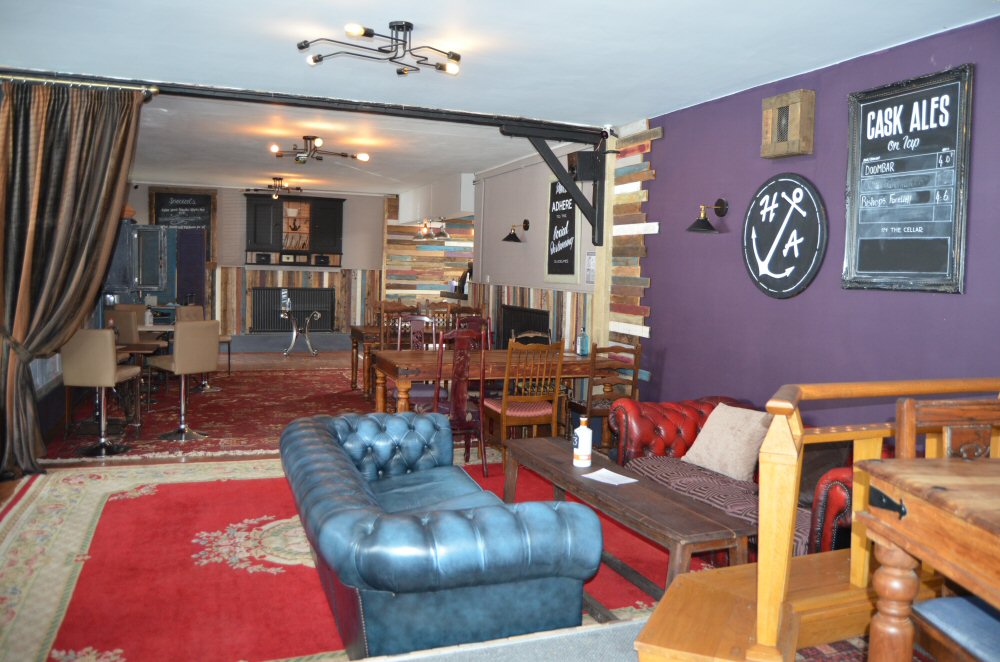 As well as the regular menu, The Hope and Anchor team offer a traditional Sunday roast on Sundays – which is what we'd gone for; 2 courses for £12 per person or 3 courses for £16. After a bit of discussion as to which 2 courses we were going for, we settled on starter and main: the reasoning being that we could always add dessert on after if we fancied, but couldn't go back for a starter! I've never said we were normal !!

I chose the Falafel Salad for my starter, Chickadee and her Daddy went for the Crispy Cod Goujons. When they arrived, both starter dishes were very nice to look at; nothing had just been plonked on the platters, everything had been carefully placed there.




My Falafels were lovely; they may have been miniature versions of regular Falafels, but they certainly weren't small in the taste stakes. A nice waft of spices hit my palate as I bit into the first one, enhanced by the zing of the fresh Lemon that I'd squeezed carefully over each one. There was a vibrantly red sauce placed innocuously at one end of the rectangular platter and I dunked one Falafel into it; ooooft this didn't half have a wallop to it! Despite its heat, it wasn't one of those sauces that numb your lips and tongue; instead it got the back of the throat as it went down, so you didn't have chance to escape its clutches first time. Not that I wanted to escape its fieriness; in a perverse kind of way it was very addictive and it did go very well with the Falafel and the bitterer leaves in the mixed leaf salad. At some point in the proceedings our server came to check we were happy with our starters, and was happy when we all replied "yes, thank you".

From where I was looking, the Cod Goujons were going down a storm too; The Man and Fledge were barely talking, focussing all their attention on the fish bites in front of them. The Cod was lovely and juicy with that sweet hint that it has and the lightly chunky, homemade Tartare sauce was the perfect partner for it. As you know dear reader, His Nibs is a bit of a salad dodger and he helpfully (!) passed this gene down to our Chick, so I had some of their side salads passed over to me; not that I mind, I enjoy a nice mixed salad.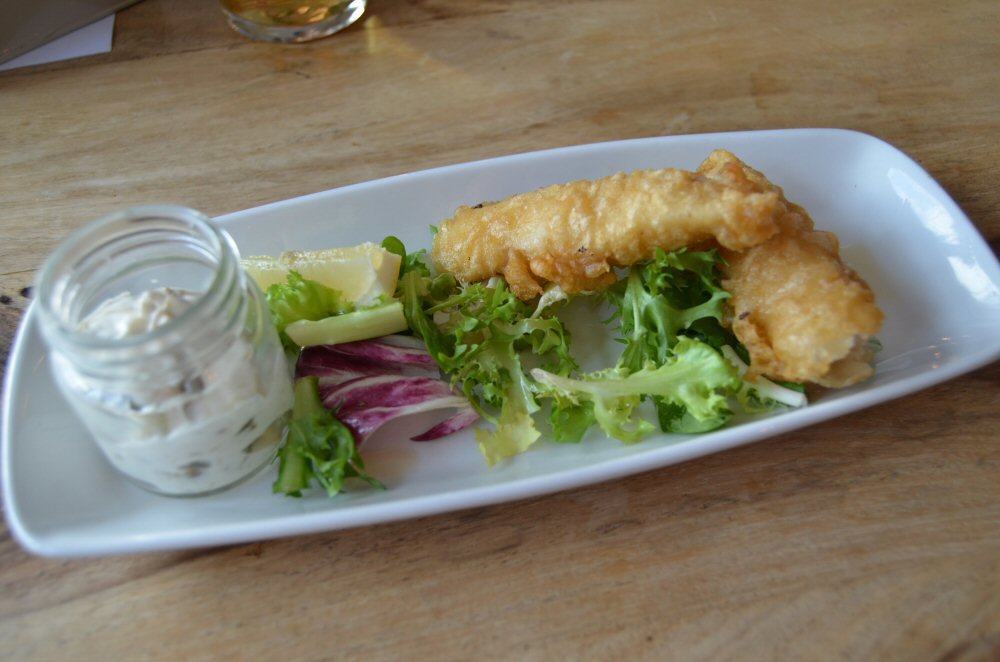 The young lady came and took our plates away and then we settled down to wait for the mains: Mustard glazed Gammon for Fledge and Derbyshire Beef Brisket cooked low 'n' slow in a Bourguignon sauce for The Man and me. One of the common measures to minimise contagion risk in restaurants that we've visited is the placing of cutlery and napkins in a container and bringing a fresh one out to each table of diners at the beginning of their meal. It's the strategy used at the Hope and Anchor, and it's one that I think works really well.

We didn't have long to wait until our roasts were being handed over to us, and after saying we didn't need any sauces, we tucked straight in. The Beef was utterly stunning! There was only a single slice of it, but it was a sizeable, thick slice – probably equivalent to two or three standard slices – and the flavour of the Beef was superb (respect to Figgshaws butchers of Cromford who supply the Hope and Anchor). Further enhancing the depth of flavour my taste buds were enjoying, and adding to its richness, was an excellent Bourguignon sauce.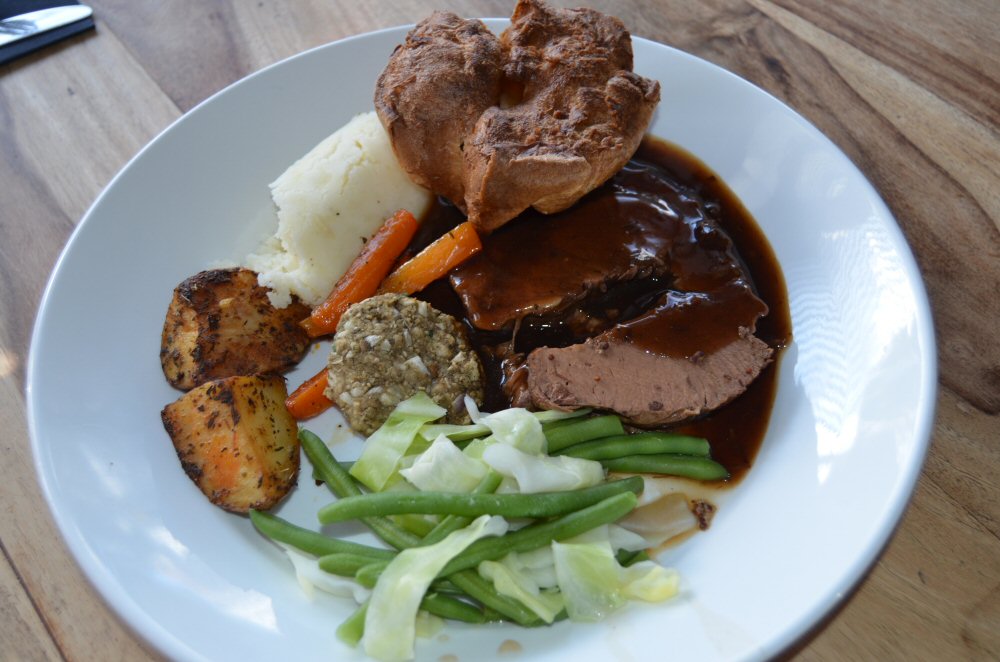 As before, the young lady came to ask if we were enjoying the meals and, mid-way through a mouthful of the Beef, I smiled and nodded.

The Yorkshire Pudding was just phenomenal; skyscraper-esque in its height and beautifully crisp on top, with a nice softer (but not soggy!) bottom. You can't beat a homemade Yorkie, especially when it's done by someone who clearly knows how to make 'em. Not so fab was the mashed Potato; don't get me wrong, I'm not fussed as to whether it's glass-smooth or has a bit of 'rustic charm' left to it, but I do like it to be buttery and completely devoid of any dryness. Personally, I found it a bit dry and floury (as did His Nibs) but the addition of some of the extra gravy thoughtfully provided soon sorted that out.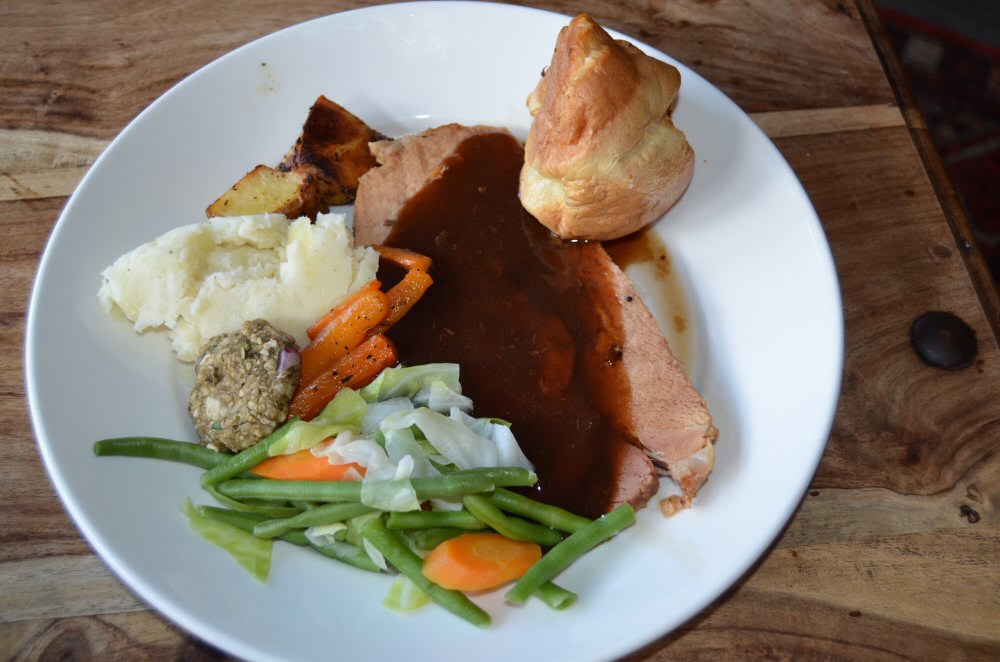 The roasties had a lovely herby note to them thanks to the flecks of herb on their outers and I thought this was a nice touch –as well as imparting another flavour note. The Green Beans and Cabbage were both still nicely crunchy; there's nothing worse than soggy vegetables, but neither do I want to be chomping on raw veg. Chef had got them done perfectly. I would've liked a bit more vegetables to be honest, especially more Carrots as they're one of my favourite veggies and there was only half a dozen small batons on my plate.

I am rather partial to Cauliflower Cheese with my Sunday roast, although a lot of places tend to offer this as an add-on. Thankfully the team at Wirksworth's Hope and Anchor establishment recognise the importance of Cauliflower Cheese and offer it as standard with their Sunday lunches; they do a ruddy good one too The Cauliflower wasn't soggy (so there was no water sloshing around the bottom of the bowl – a particular bug-bear of mine) and the cheese was a marvellously punchy Cheddar that had a great tang to it.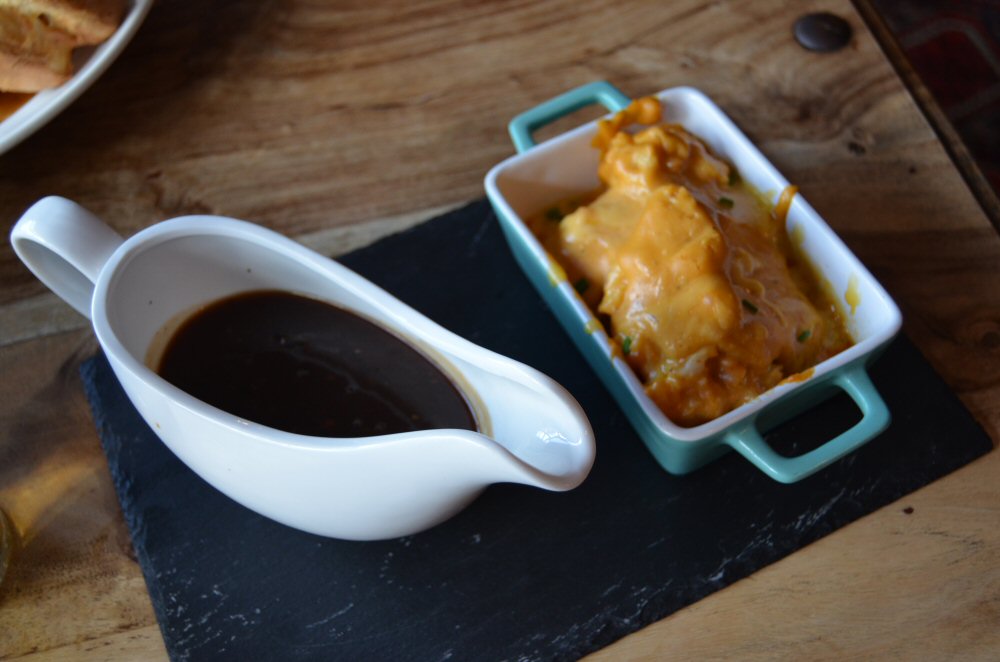 Fledge liked her Gammon, and again it was presented as a single, thick slice. The Mustard glaze gave a faint tinge of heat in the mouth without particularly tasting overtly of Mustard, which was a distinct win in her eyes. It was lucky that His Nibs and I had helped ourselves to the extra gravy we required earlier; once Fledge had got her student mitts on the gravy boat the rest of it disappeared! Safe to say that the gravy is decent, then!

Our lovely server duly came and cleared the trio of clean plates away and asked if we fancied pudding. Obviously my head was saying "yes, yes, of course I want pudding", but my tummy was pleading "for the love of god Beaky, you cannot fit another morsel between your lips". My tummy won this particular argument, as did Chickadees and The Man Birds. Much as we wanted dessert, we had to concede defeat and applaud the Hope and Anchor Chefs for their 'feeder' tendencies.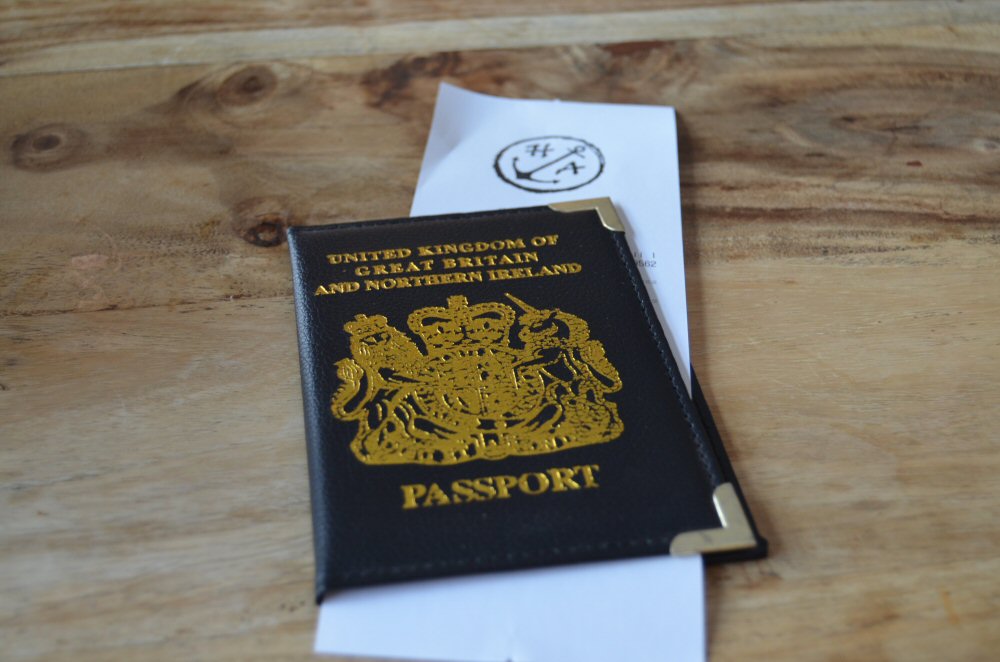 Having finished our drinks and paid the bill, it was time for us to make our way back to the car via the one-way system currently in place. I have never been happier than I was at that moment to be parked bang outside the door; I felt like one of those Weeble toys and really wasn't up to much of a walk!

Hot Wings awarded to the Hope and Anchor in Wirksworth; we'd had a lovely family meal together in a really nice venue and, for the price, had got good value for money too.
No incentive was provided to visit this venue
read more