A Post Lockdown Dinner At Batemans Mill Hotel, Old Tupton
---
Published On Sunday 19 Jul 2020 by Sticky Beak
See Recent Dining Out Reviews | See All Recent Reviews


Usually, a bored Man Bird is a dangerous Man Bird; not on this occasion though. I was out in the garden doing some pseudo-gardening (i.e. pretending to look like I knew what I was doing in the flower borders, when I really didn't!) when His Nibs comes out with a grin on his mush. Unable to contain my curiosity I asked what the source of his happiness was; "I've just bagged a good Groupon deal for us" came the reply.
The deal was for a venue we last visited a few years ago in our capacity as judges for the Chesterfield Food and Drink Awards, the lovely Batemans Mill Hotel at Old Tupton. Given the fact that most folks are still cautious about going out to eat, parking was not an issue: we found a spot dead easy; not that it's a struggle normally, there's ample parking on site.

See The Group On Deal Here


At the entrance there was plenty of hand sanitiser available so we gave ourselves a good dousing with it and made our way to reception, accompanied by the gentle sounds of running water in the well. A lovely young lady took our contact details and showed us where our table was, and then a gentleman came and took our drinks order (Chilean Sauvignon Blanc for Him and a Chilean Merlot for moi) and left us with the menus.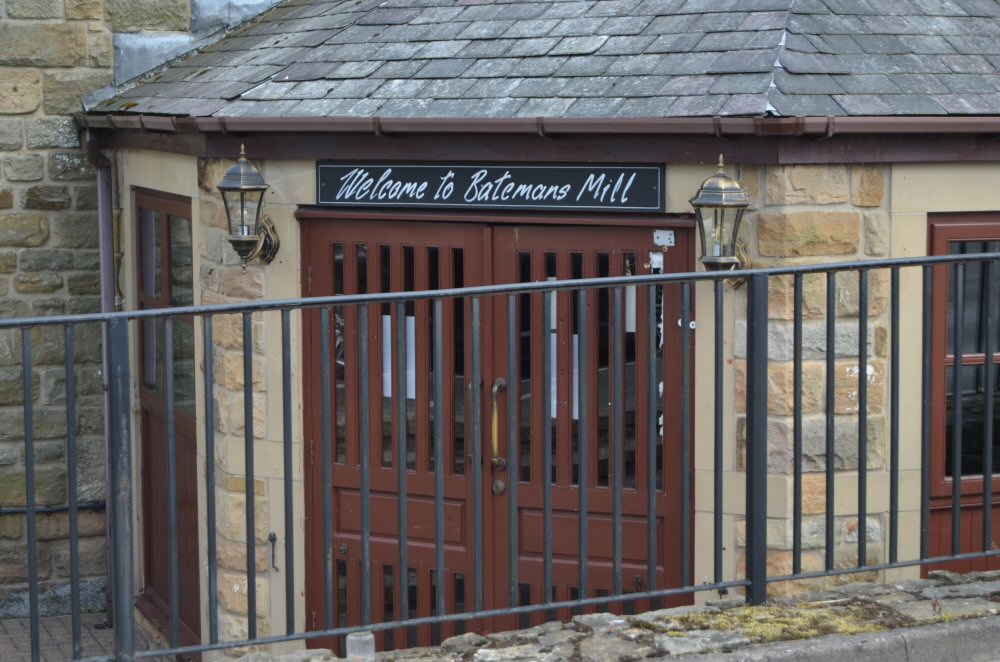 The tables had been very well spaced out, but the charm of this old building remained and it didn't seem characterless. When we arrived there were already several tables taken, both with families and couples; a couple of chaps were quietly sitting nearer to the bar area, enjoying a pint. The bar itself is cordoned off with a red rope barrier, so full table service is in place to comply with covid safety measures. Background music was at a nice level; enough to provide ambience, but not enough to intrude on conversations.

As you would expect, the menu has been trimmed down to reflect the new opening circumstances, customer demand and supply of goods. However, I have to say that the menu on offer is superb, with everything you could fancy; from homemade pies and fish 'n' chips, to Salmon and Prawns in a Chive and Lemon Mayonnaise with Salad and New Potatoes, it's all there.




The Groupon deal entitled us to a 2 course dinner with a glass of house wine for £21.95 per couple (normally this would typically cost £50.80 per couple) - bargain, or what?! The first decision to make was what to have for starter; I eventually settled on the Panko bread-crumbed deep fried Brie wedge served with Pineapple Salsa (£5.95) and The Man had the Chicken Liver Pâté with Onion Marmalade, Dressed leaves and Toast (£5.50).

The young lady brought over napkins and cutlery for us, placing them carefully down, and we then just had to wait until our meals came out – which wasn't long.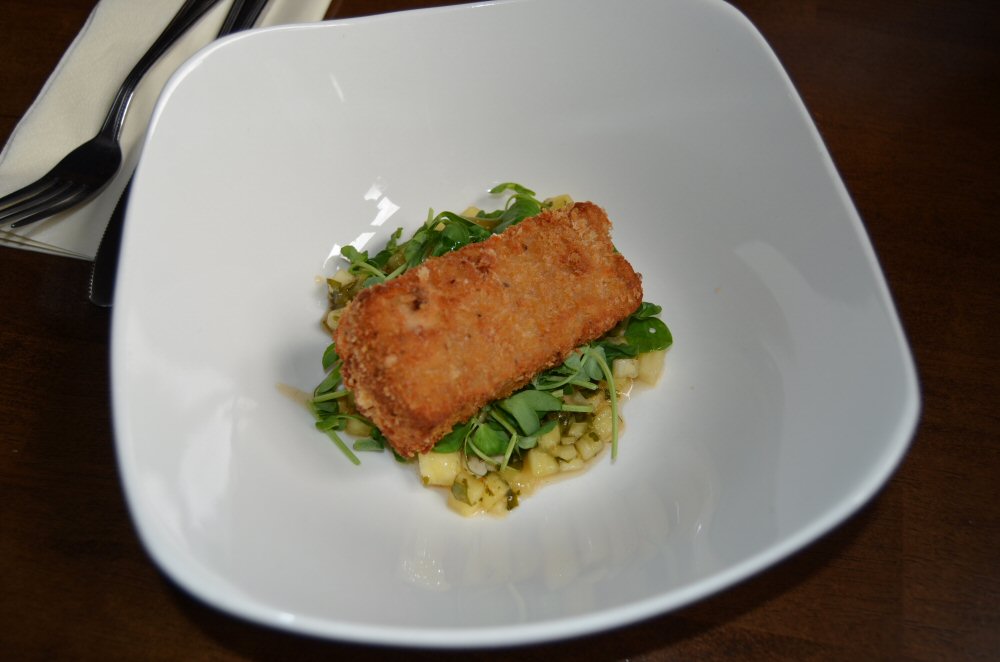 My starter was superb; there was a lovely thick, crunchy Panko crumb coating that made a very satisfying sound when cut into, and to say it had been deep-fried there was no greasy taste at all. Under the Panko layer was a good wedge of creamy Brie that had melted, making it gloriously oozy and warm on the tongue. To contrast with the softness and creaminess of the cheese was a wonderfully zingy Pineapple, Chilli and Coriander salsa; this really was an excellent element to this starter, providing some colour as well as an explosion of flavour on the palate. Watercress leaves provided a flourish of verdancy and a wallop of pepperiness, too. This definitely got the juices flowing.




The Man Bird was tucking into the generous slab of smooth Chicken Liver Pâté on his plate, slathering it onto the slices of Granary toast with abandon. He was jolly pleased with the depth of flavour the pâté had, savouring its richness slowly as it coated his tongue and replied positively when our server came over to check we were enjoying our food. The Onion marmalade had a great balance of sweet and tangy as well as being beautifully thick and sticky – there's nothing worse than a runny jam/marmalade/chutney that simply will not stay on the knife as you're trying to pop it onto bread or cheese or whatever! To complete this ensemble was a simple side salad of finely sliced Red Onion and Micro-Herbs, which was clean and bright tasting.

Fresh cutlery and napkins were put down for us before the main courses came out: Chargrilled, herb-marinated Chicken with a Caesar Salad and Buttered New Potatoes for me and a classic quarter-pound Beef Burger with homemade Chips, Coleslaw and Bloody Mary Ketchup for The Man Bird.

The presentation of my dish was stunning; simple but very effective. A fan of crisp Romaine lettuce leaves provided a gorgeous 'nest' for the dressing, croutons and Parmesan shavings to nestle on, all topped with a herb-flecked, butterflied Chicken breast. Already drooling just looking at this dish, I eagerly tucked in and wasn't disappointed by the first mouthful. I got a wonderful hint of citrus on my tongue, courtesy of the herb and lemon marinade the chicken had been bathed in prior to cooking, and this marinade had retained the natural juiciness of the poultry so that it hadn't dried out or become tough to chew.




The Caesar dressing was perfectly creamy with that fab hint of Mustardy and Anchovy bite to it that just has your tongue crinkling if you know what I mean? Washed over the crisp Romaine leaves and paired with the pungent Parmesan shavings, this dressing was the absolute bomb! Small shreds of Bacon were also in the Caesar salad and these had a slight salt tang to them that harmonised well with the Anchovy component of the dressing.

I can usually take-or-leave Potatoes, so I was surprised to find myself spearing the last half of a lightly nutty-tasting spud; these butter glossed beauts had slipped into my mouth far too easily. Just to add to the carb-coma factor, there were a couple of generous slices of garlic butter smothered Ciabatta to tuck into as well, and for an extra bit of zhuzh they'd been scattered with black onion seeds. For £13.95 this was a brilliant dish and you could spend your dosh on far worse, trust me!




Sometimes you just want a proper juicy, fully-loaded Burger don't you? That was what His Nibs had fancied anyhow, and his face fair lit up when it was popped in front of him. Nestled in a toasted Brioche Bun was a succulent, hint-of-pink-in-the-middle quarter pound Beef patty topped with thick slices of super-crispy Bacon, melted cheese, a large sliced Beef Tomato and lettuce. Apparently, this was a total taste sensation that had taste and texture by the bucket-load – praise indeed! A good burger needs equally good companions on the plate and the homemade chips at Batemans Mill Hotel did not disappoint. Comfortingly soft in the middle, these minxes had a great flavour to them and a St Tropez worthy golden glow to their outers. I had a sneaky dunk into the Bloody Mary Ketchup and can report that this had a fab kick to it, as well as a high addiction factor – I could eat this by the truck-load!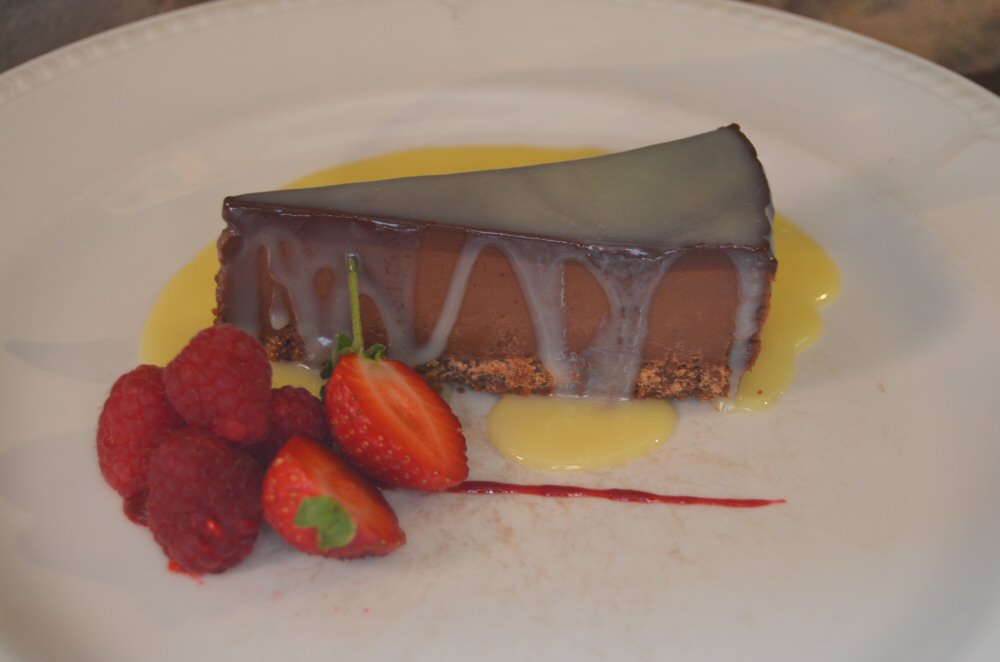 Our original plan had been to just have the 2 courses, but we both got tempted by the sweet treats on offer: Lemon Tart for Him and Chocolate Cheesecake for yours truly, both £5.95. My cheesecake was lovely and rich tasting, thanks to the cocoa-rich dark chocolate within it, and it was a perfect texture: not too dense but not too fluffy either. The richness was lifted by the wonderfully sharp, clean notes of the jewel coloured Raspberry Coulis swirled around the plate, and as if by magic a halfway house between these two elements was a superb Vanilla crème/ custard. The warm rounded notes of the Vanilla gently caressed the palate, bringing the whole dessert together nicely.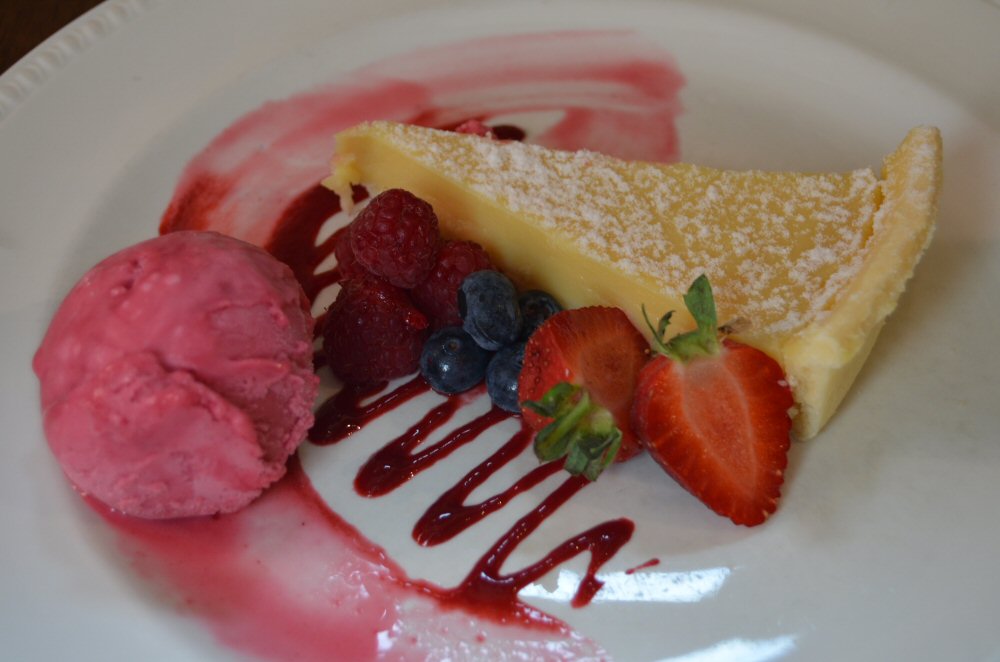 His Nibs had gone for what he hoped would be a classic Lemon Tart that would be, well, tart on the taste buds, and he wasn't disappointed. A nicely buttery base was topped with a light, face-scrunchingly sharp Lemon layer that cleansed the palate superbly. Equally vibrant in the mouth was the ruby toned Raspberry coulis that made its presence clearly known! Fresh Raspberries, Strawberries and Blueberries adorned the plate too, adding a pleasing visual element to this dessert, as well as being jolly tasty.

This had been a super meal in its own right, but was definitely made all the sweeter by the fantastic monetary saving we'd made by grabbing the Groupon deal! As far as the venue and food goes, Hot Wings are awarded so, even without the deal, Batemans Mill Hotel at Old Tupton is worth visiting.

See The Group On Deal Here
No incentive was provided to visit this venue
read more