A New Years Day Lunch At The Barley Mow, Wingerworth
---
Published On Sunday 5 Jan 2020 by Sticky Beak
See Recent Dining Out Reviews | See All Recent Reviews


They say "start as you mean to go on", don't they? So that's exactly what The Man and I did; we ate food! It's no secret that I'm a bit of a crap cook, so when given the chance to go out for lunch (rather than botch something) I jumped at it.
Years ago my grandparents used to walk miles and then nip into a pub for a refreshing half of lager, and the Barley Mow at Wingerworth ("Wingy" as it's known to locals) was one of the pubs on their radar, as they lived near Tupton. This pub is still going strong I'm pleased to say, and His Nibs and I settled on it as the place to go for lunch on New Year's Day. The Barley Mow has an ample car park, so we got a spot no problem at all. Inside, the pub has that lovely cosy, traditional feel to it and it's managed to keep that village feel to it as well.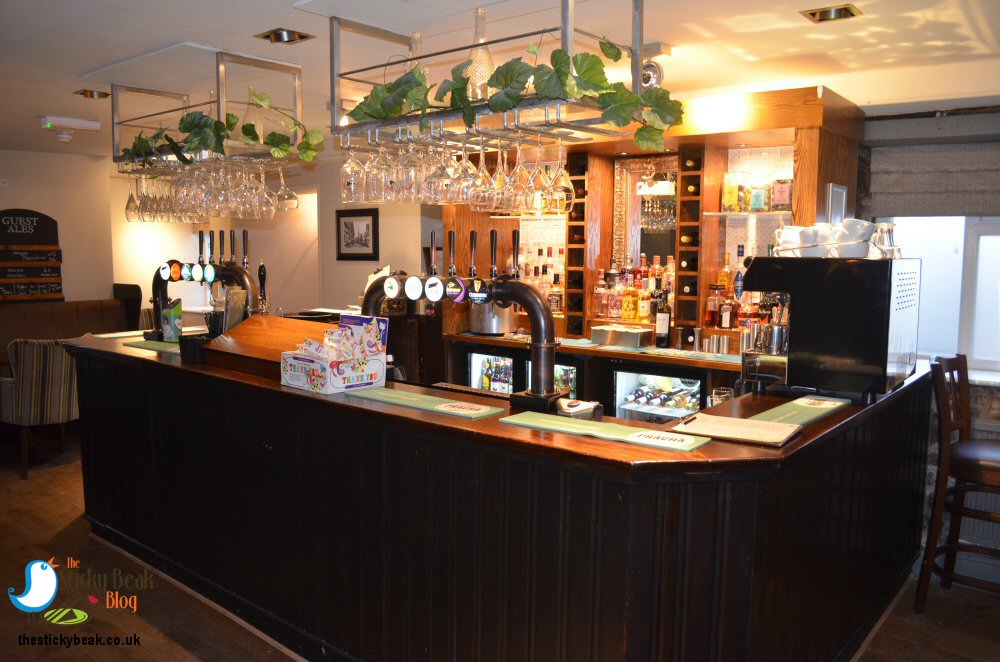 We were greeted warmly by the landlady and she soon got us sorted with a glass of Merlot and a pint of Moretti before showing us to our table. I'm not going to fib; it was a bit chilly when we first sat down thanks to the room needing a bit of an airing after what had been a lively New Year's Eve! It didn't take long at all for it to warm up though, so The Man went to hang our coats up on the hooks provided.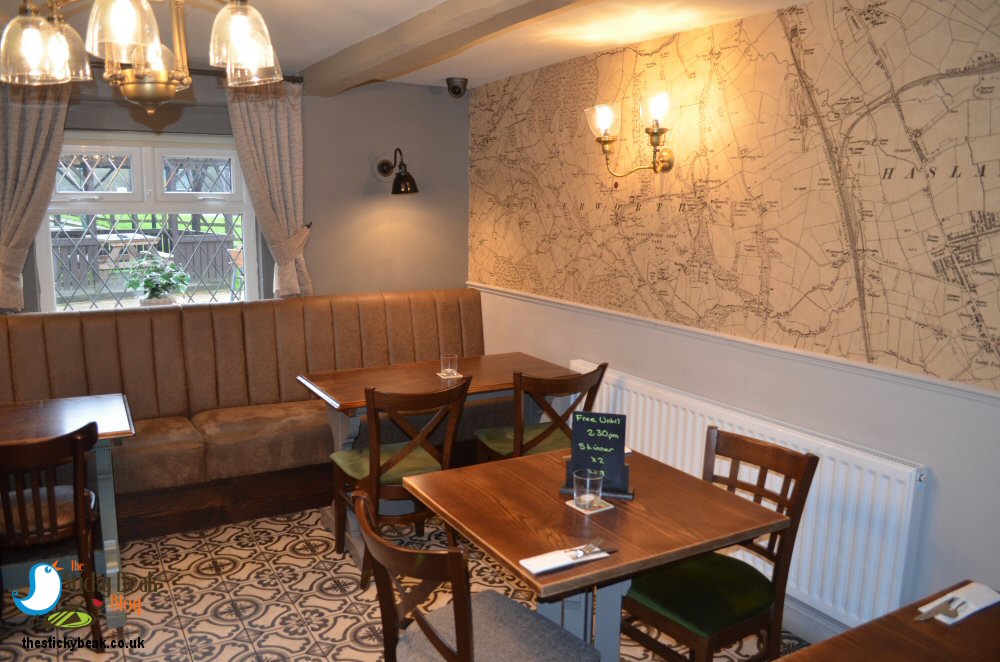 Normally, as you all know, we would have starters, mains and then pudding, but given the over-indulgence at the nest that had occurred over the previous week (and a bit!) we thought we'd just have mains and pud – don't faint at our restraint! I had the Mac 'n' Cheese from the classics section of the menu, though I did add both the Pulled Pork and Chicken options for an extra cost (never gonna get me on a diet, I have no will power at all) and His Nibs had the Chicken, Ham and Leek pie with triple cooked chips and garden peas, though you can also choose to have mash and seasonal veggies. Both our choices are part of the 2-4-£12 offer that runs Mon-Thurs Noon-8.30pm and Fri-Sat Noon-5pm.

Food is cooked fresh to order so there was a little wait, but let's face it, when your food is done this way you don't mind waiting do you? You could see the clouds of steam billowing from both dishes as they were brought out to us, so we had to curb our gluttony a little or face burning our tongue into a million little pimply bits.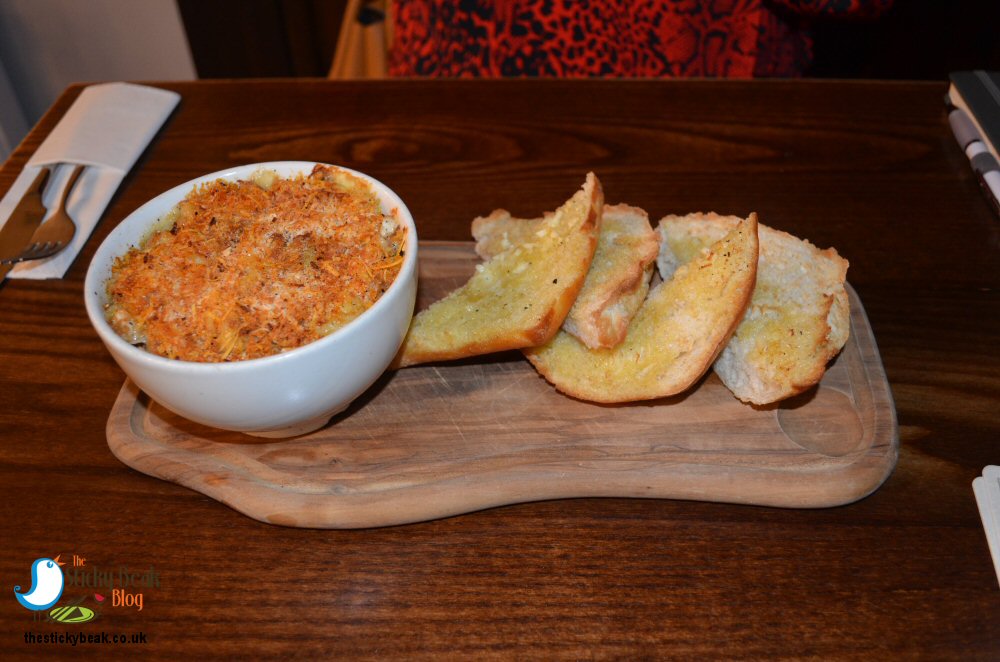 My Mac 'n' Cheese was a proper hearty dish and there was plenty of its deliciousness to tuck into. The pasta had been coated with a lovely thick cheese sauce, the kind that sticks to your cutlery rather than dripping miserably off it. Better still, it didn't taste like a cheap packet cheese sauce either! The chicken in it was moist breast meat and had been kept in generous chunks, so you got something to really bite into. Contrasting against the cheese and chicken were the sublime sweet-but-smoky notes of the tender ribbons of pulled pork that just melted on the tongue. I really got stuck into this belly warming meal, losing myself in its comfort.

This wasn't just a soft dish though, oh no; the crunchy crust of paprika and parmesan gave a great textural edge to this offering and the generous depth of it meant that you got a real crunch as you dug into it. The Barley Mow serves its Mac 'n' Cheese with thick slices of home-done Garlic Bread and the robust slices provide a great tool with which to scoop up the unctuous sauce and get every last little bit of it from the sides of the bowl: waste not, want not!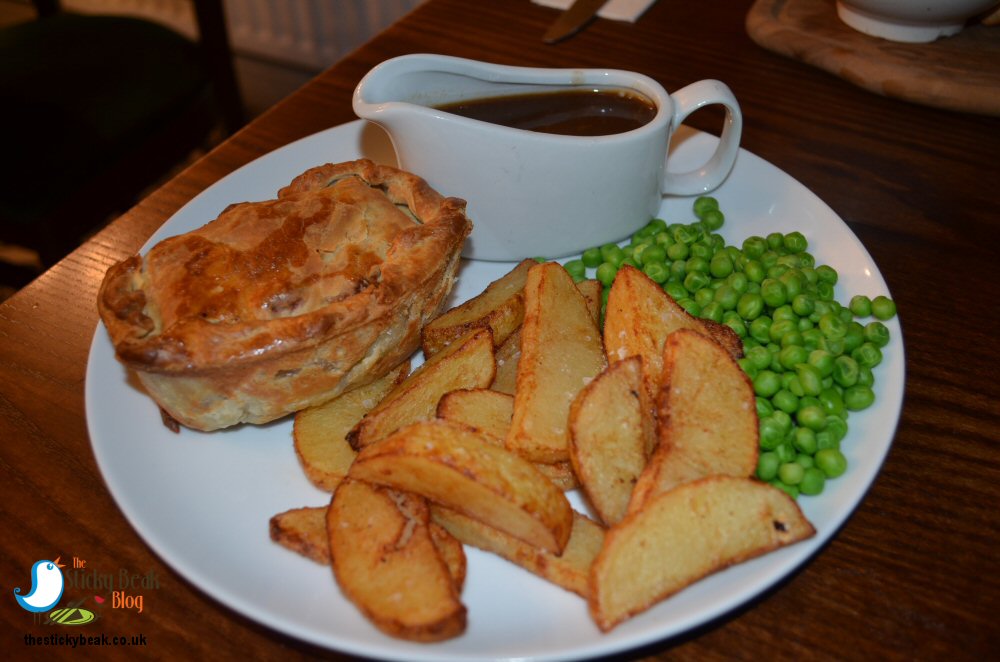 The Man Bird was just as chuffed with his pie, the pastry was plentiful and gorgeously buttery; real short crust stuff. There were plentiful chunks of tender Chicken breast meat to tuck into, as well as lots of proper gammon ham pieces. The Leeks were just-firm too; nothing worse than soggy veg in a pie (I think), but you don't want them too firm either! Gosh I sound dead picky don't I?! Anyhow, His Nibs was smitten with it, and the bit I tried was gorgeous, I have to say. Peas are pretty much peas unless they've been minted or some such, so nothing to report here except to say they were up to standard, but the chips, now they were more than yummy!

Any self-respecting pie deserves a good meaty gravy and the Barley Mow version is that glossy, meat-juice containing one that reminds us all of the stuff our grannies made on the stove. Taste-wise it was fantastically rich and deep, more than hearty enough to stand up to the rigours of a robust home-made pie; in fact it was so good that I dipped my garlic bread into it and The Man dunked his chips in. There was no way this was getting left!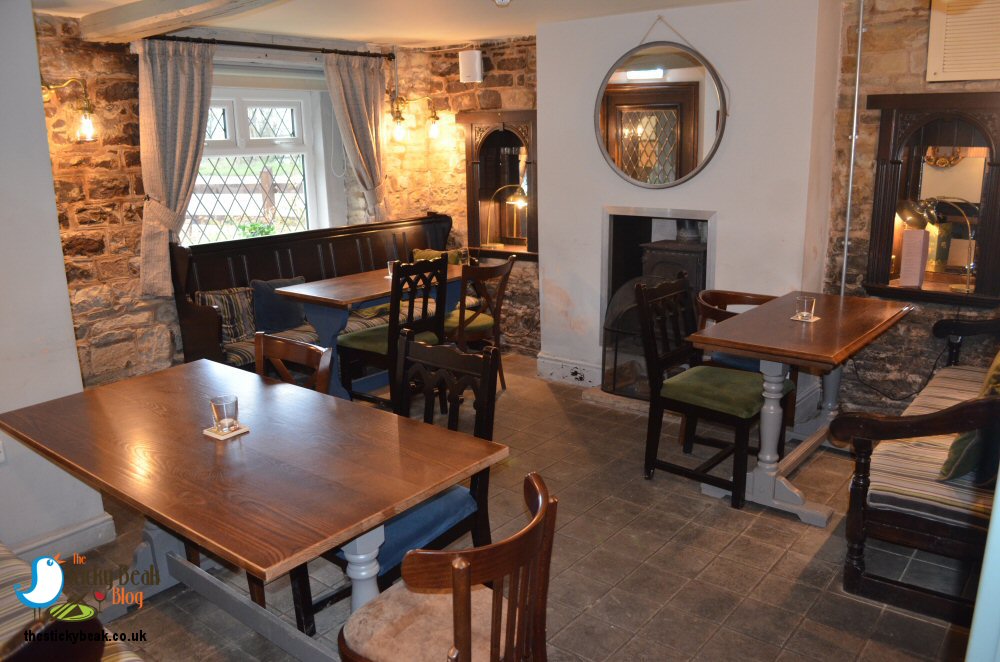 The lovely landlady had come to check that we'd been enjoying our meals and was happy to see a pair of squeaky clean plates when she came to collect them. Despite our initial plan to have pudding, we just couldn't manage another crumb and had to bail out! The Bakewell Tart had got my name on it too, as had the Sticky Toffee Pudding for The Man; never mind, it's the perfect excuse to return another time isn't it?




Dogs are more than welcome at the Barley Mow; they can go anywhere except the carpeted bit tucked away in one corner, and there's a water station for them outside too. The Barley Mow is family friendly as well, so kids are well catered for and in more clement conditions they can run around outside in the beer garden and get rid of any excess energy.

Yep, it had been a great way to kick 2020 off: delicious food in lovely surroundings, and no washing up for yours truly to do! Hot Wings happily given here.
No incentive was provided to visit this venue
read more