Friday Vibes at Revolucion De Cuba, Derby
---
Published On Sunday 13 Oct 2019 by Sticky Beak
See Recent Dining Out Reviews | See All Recent Reviews


Sometimes the weekend just needs to.hurry.up. You know what I mean, right? Not that it had been a particularly hard week, but I was just in one of those "meh" moods and couldn't wait to "do something" at the weekend. Luckily The Man Bird never grumbles about being my partner in (food) crime, so he was more than happy to pop into Revolucion De Cuba for a dose of the feel good factor.
The University of Derby Fresher's crowd were clearly in the weekend mood too, and we watched their city centre procession from RDC; the stilt walkers leading the way like the pied piper! Raf was the man in charge and even though he was incredibly busy, he came over to say hi and ask how we were. We'd been seated at one of the front banquette tables so we had a great view of the bustling bar and the throng of people coming in. As usual, we got a mug of RDC's lovely nachos to nibble on whilst our drinks were being made and we were deciding on what to eat.




It wasn't long before our Revolucion de Cuba fave tipples were winging their way over to us; you can't beat a classic Mojito. This little beaut slipped down all too easily! Nothing for it then, best get another one ordered, pronto tonto!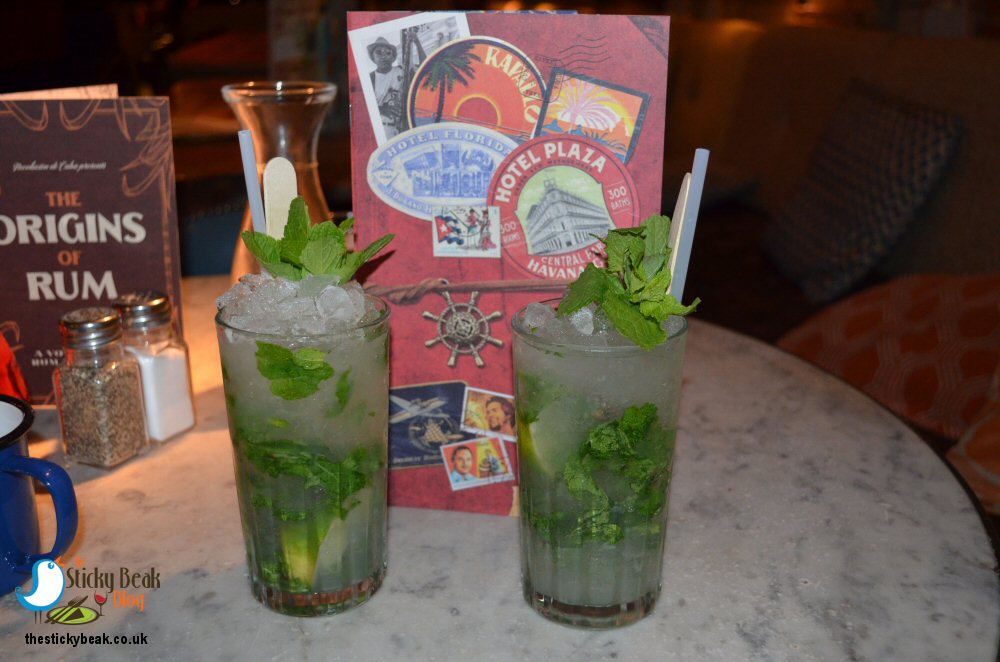 I am rather partial, as you know, to the Guacamole that the kitchen at RDC produces – no surprise then that we ordered a portion of that and some more nachos to go with it. Lady Luck was shining down on us; there'd been a rush on the Guac (well it is blooming delish!) and the Chef had to make another fresh batch. Food doesn't come much fresher than this Guac, let me tell you. It was beyond yummy.




With our hunger sated, His Nibs and I sat back and took in the live music whilst we waited for our mains to arrive. My eagle eyes spotted our favourite bad/good influence, Monika, and she came to say hello and fill us in on her escapades – she's now working on the bar rather than the food side of service. Onwards and upwards for this lovely lady.




Both of us fancied the Cuban Hot Burger, except I had Sweet Potato fries with mine, The Man had standard fries. I just can't resist the siren call of the Rum sauce, I love it!! It's a good job I love it because I'd forgotten that it tends to come out of the bottle quicker than Mr Bolt over 100 metres! Whoops!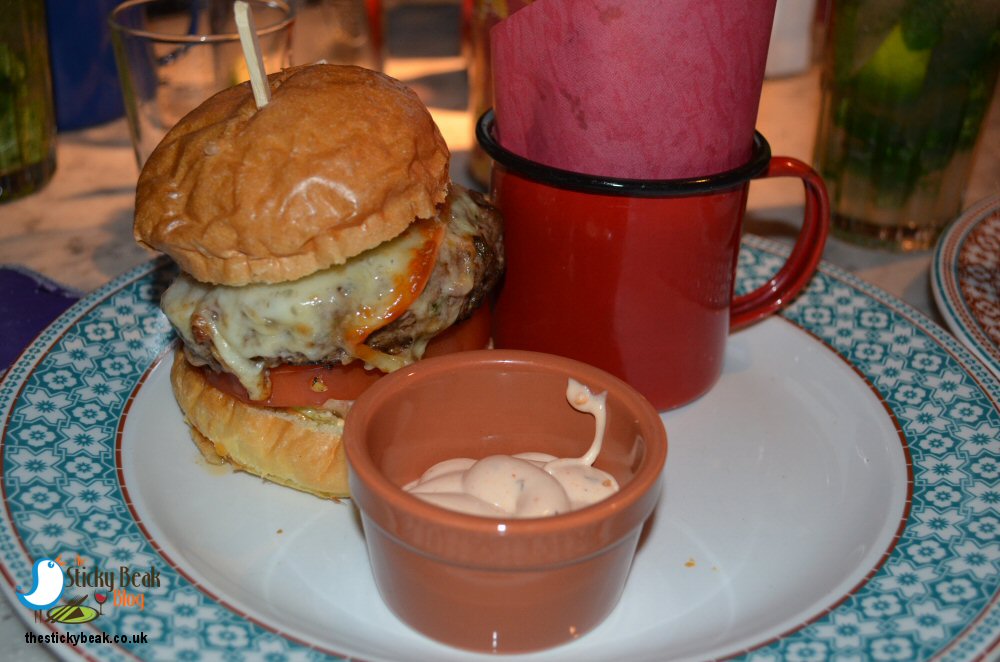 The burger patty was magnificently moist and juicy, with a taste to match and it satisfies even the hungriest of hungry folk. Trust me, I'd been chewing my knuckles with hunger when we'd first walked in to RDC, but after polishing off my Cuban Hot one I was feeling distinctly podged. The Man Bird was equally replete after scoffing his burger too, although I did have to tell him off for pinching some of my fries. Naughty boy!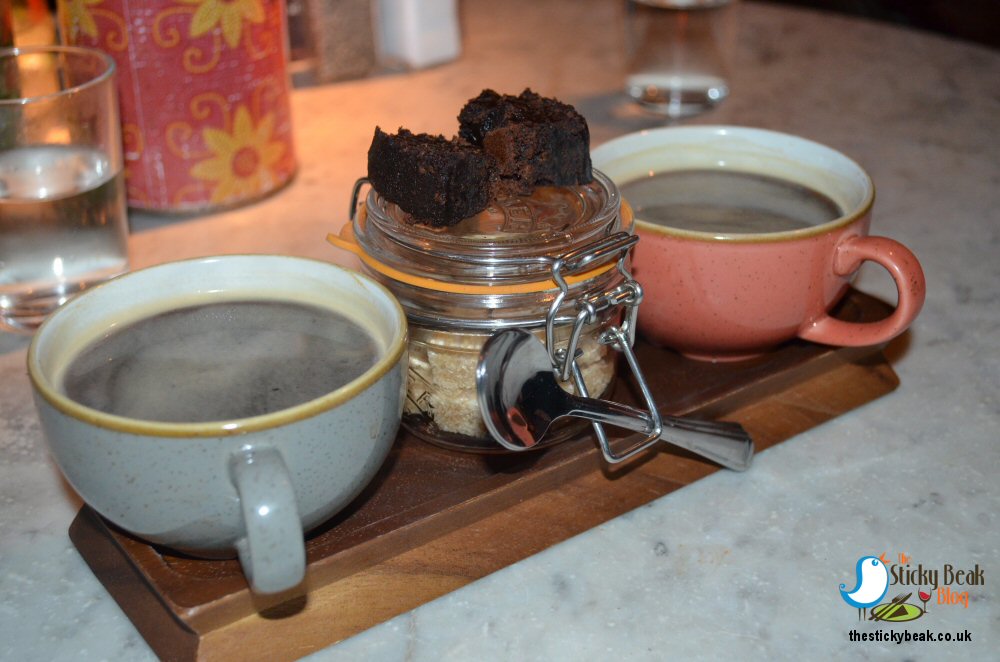 We didn't bother with dessert, skipping straight to our usual black coffees. At Revolucion De Cuba, the coffees come with a square of gooey Chocolate Brownie so this counted as our sweet treat. Just as we were getting ready to leave the DJ was setting up, ready to get the weekend crowd in party mode. I felt a little twinge of regret that we couldn't stay; we've had some belting nights at RDC in Derby over the years. There'll be other times to kick off my shoes and boogie though, I'm sure! Thanks for another fab night RDC Derby, you never disappoint !!
No incentive was provided to visit this venue
read more