Sunday Lunch At The Milbourne Arms, Holywell Village, Whitley Bay
---
Published On Wednesday 9 Oct 2019 by Sticky Beak
See Recent Dining Out Reviews | See All Recent Reviews


It's kind of a tradition that whenever we go and visit Geordie Bird (The Man's mum) we take her out for Sunday Lunch; well it's the least we can do when she's good enough to put us all up and let us have her bedroom. Having done the mandatory "do you do small/children's portions" check, we settled on The Milbourne Arms pub in Holywell Village, Whitley Bay this time around.
There is plenty of parking, so we had no trouble at all finding a space. The weather was playing ball; it wasn't especially warm, but it was sunny enough and dry – always a bonus at the start of autumn! The tubs of flowers and hanging baskets were still in bloom and full of colour, giving this traditional village pub great kerb appeal. The beer garden was proving popular with humans and their canine companions in the sunshine; as I write, dogs are not permitted inside the pub itself.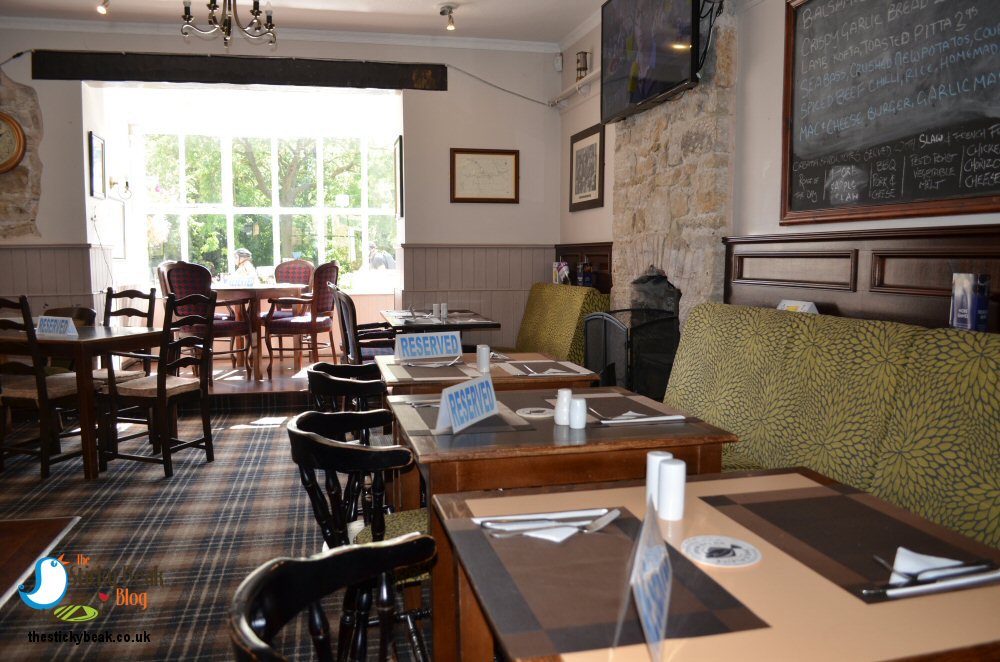 On Sundays the star of the menu is going to be the ubiquitous Roast, but if you don't fancy that (?!) then there are other options available on the daily-changing specials board. For those that like to have a starter with their roast, soup of the day is available for £2.95. All the roast dinners come with creamed and roasted potatoes, homemade Yorkie puds, sausage meat stuffing (not packet stuff), a selection of seasonal vegetables and a gravy boat (which you can get refilled!).

Chicken Breast, Pork Loin (with crackling), and Beef Silverside are priced at £10.95 per person, Roast Leg of Lamb is £11.95 pp, and the XXL Quad (you get all 4 meats) is £12.95pp. Kiddies, OAPs, and those with small appetites are priced at £6.95 per person (extra £1 for Lamb). If you have a dining companion who's intolerant to Gluten, simply ditch the Yorkshire puddings and stuffing.




The lovely young lass got us settled at our table and took our drinks orders, coming back soon after with them. Looking at the many tables with signs on them, it would seem we weren't the only ones who'd booked ahead! Given the apparent popularity of The Milbourne Arms, I would strongly recommend you do book in advance for Sunday Lunch.

The Man Bird and I had eschewed breakfast knowing that we were going to be eating a full roast with all the trimmings, so we were chewing our knuckles with hunger and ordered the XXL Quad. Geordie Bird had the kids' roast Pork dinner.




You certainly get a good old plate full of grub at The Milbourne Arms in Holywell village – even the kids' version was a belly buster, especially with its huge Yorkie! All the food was nice and hot and clearly freshly made. All the meat was well cooked, not dry at all, and had plenty of taste to it; we all polished it off promptly, and I pilfered all the crackling – happy days.

Nothing gets my goat more than soggy veg; in this day and age there's no excuse for turning out over-cooked, tasteless vegetables. Thankfully, the chef knows his stuff and the veggies were all cooked nicely; if I had one complaint it would be that the Broccoli was a little over-done for my personal taste, but His Nibs and GB thought it was fine. The garden Peas and Carrots were full of taste, and the mash was beautiful; really creamy and more than plentiful.




For those that put the Yorkie at the centre of their Sunday Lunch, you will be mightily impressed with the whoppers here! As well as being huge, they were nice and crisp outside, with softer bottoms and a nice taste to them from the egg in the batter. Roastie fans will also be happy; no piddly little cubes here, just proper sized halves of potato that were soft and floury in the middle with golden, crisp outers.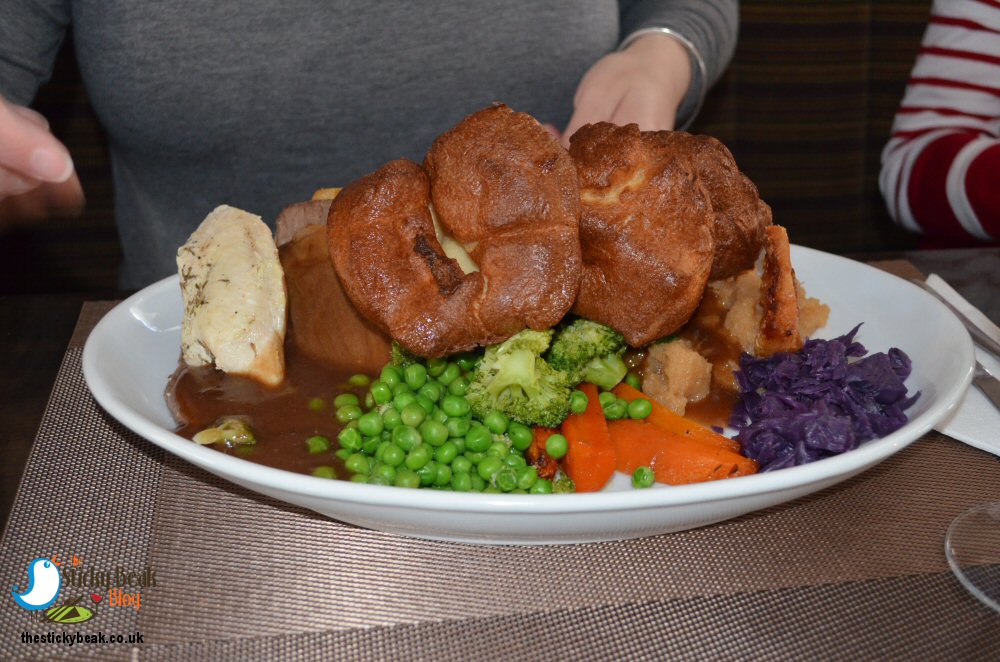 It might seem that it's at the pricier end of the scale for Sunday Lunch, but I think that given the quality and quantity that we received it's worth the price. You do pay for what you get, and here it was plentiful, home-cooked, plated up food rather than lukewarm vegetables and stale potatoes in big tureens. It was one of those rare occasions (for The Man and me, anyway!) that we couldn't manage a pudding, testament to the portions served at this Holywell village pub.

We said that The Milbourne Arms is somewhere we'd happily return to, both for Sunday Lunch and also to try their midweek menu offering. You couldn't fault the cleanliness of the premises, the food, or the welcome we got as soon as we stepped over the threshold. Hot Wings happily given here.
No incentive was provided to visit this venue
read more