Trying Out The New Menu At Revolution Derby
---
Published On Thursday 12 Sep 2019 by Sticky Beak
See Recent Dining Out Reviews | See All Recent Reviews


The Man Bird and I were kicking off the late August Bank Holiday weekend off in style, thanks to an invite from the Revolution, Derby team to try out their new menu and have a cheeky cocktail too. As always, the trusty Nines bus service run by Trent Barton got us into the bright city lights promptly, and we trundled over to The Strand (which I always call party central due to the array of great eateries and bars around).
We always get a cheery welcome from whoever is behind the bar at Revolution, this time being no different, and a lovely young lady came to seat us and get some water sorted – it was the start of the heat wave, so hydration was key!

I decided to have an Aperol Spritz and His Nibs had a Mojito, as we perused the new menu. Our server suggested that we have a trio of Grazers to share as a starter, so that's what we did. There's a fab selection to choose from, something for everyone, and they're all individually priced or you can have any 3 for £13 (which is what we did).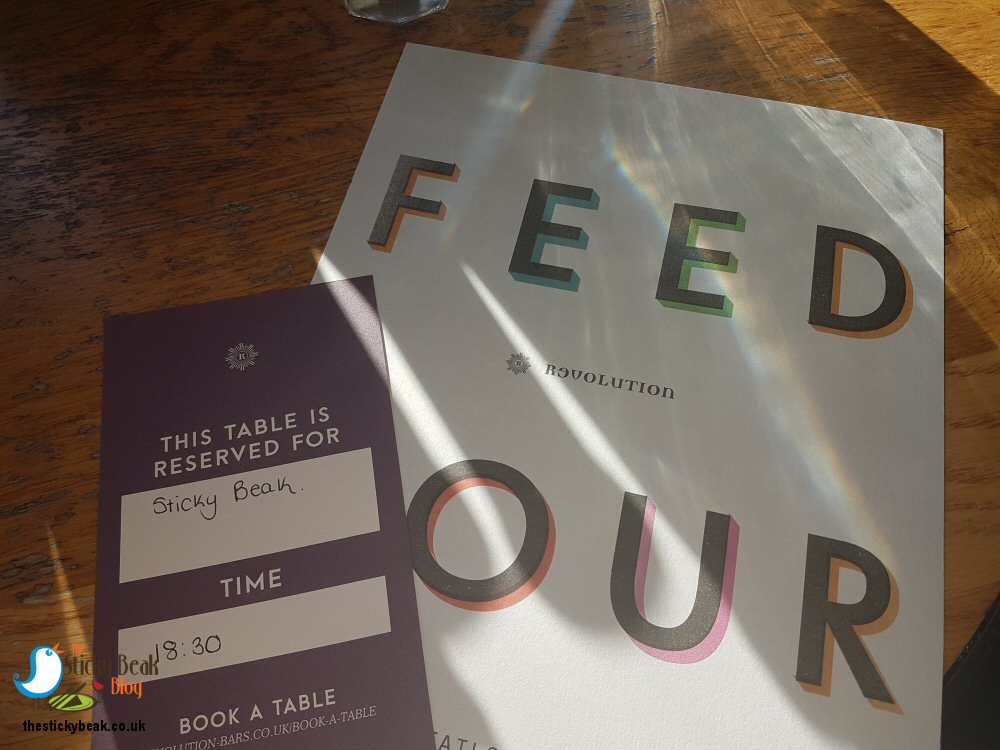 Our trio of Grazers were the Hummus with Celery, Red Peppers and Dough Sticks, For Duck's Sake (shredded Duck in Lettuce Tacos), and Fireballs (Pork Chilli Meatballs). It wasn't long before our food was served to us, and it had all been carefully arranged and neatly presented, with fresh herbs, veggies and chilli slices used to give maximum colour and visual appeal.




His Nibs dived straight into the Fireballs.... and gave a little "hoo hoooo" as the spice hit the back of his throat! Yep, these little monkeys pack a mighty punch, that's for sure! Bizarrely, the Fireballs don't make your lips and tongue tingle, but they're certainly very spicy; the taste is there too, it isn't just about KO'ing your palate. The Pork used in them is lovely; you do still get the taste of the meat coming through.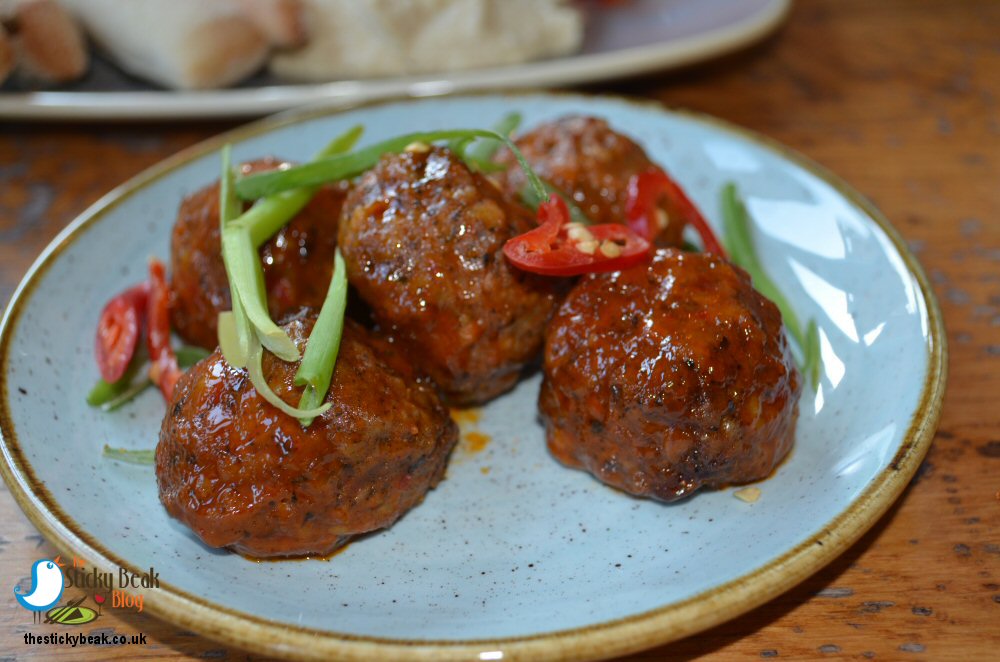 I contented myself with chowing down of the brilliantly named For Duck's Sake, smacking my lips in delight at the soft succulence of the shredded duck. Little individual leaves of Gem lettuce provided the perfect ergonomically shaped vessel for the duck, making a sublime "2 bite" canapé-type morsel. This was flavoursome, fuss-free summer dining at its finest; no hassle, no mess – just simple and relaxed.




Showing yet again that we can play nicely, we shared the Hummus; I had the Celery, he had the Red Pepper and we both had the dough sticks (that were still warm). There was plenty of creamy Hummus to scoop up onto the bread and vegetables, even our heavy-handedness didn't make it run out! The veggies were nicely cool and crisp, not soggy or wilted and proved to be very refreshing when eaten. Nice soft dough sticks got laden with the Hummus and had a nice chew factor to them when bitten into. Yep, we'd picked a great selection to start our meal with, all was good in the world.




Last time we'd eaten pizza at Revolution we'd both been impressed with the quality and variety on offer, and since then the team have expanded the choice even more. You can now choose to have any pizza as a "skinny" option; basically you get half the regular sized pizza with a salad, easy-peasy. As well as the pizza range, there are burgers, sandwiches and salads to choose from; then you've got some crowd-pleasers such as ribs, half roast chicken and fish n chips, and even curries on the menu too.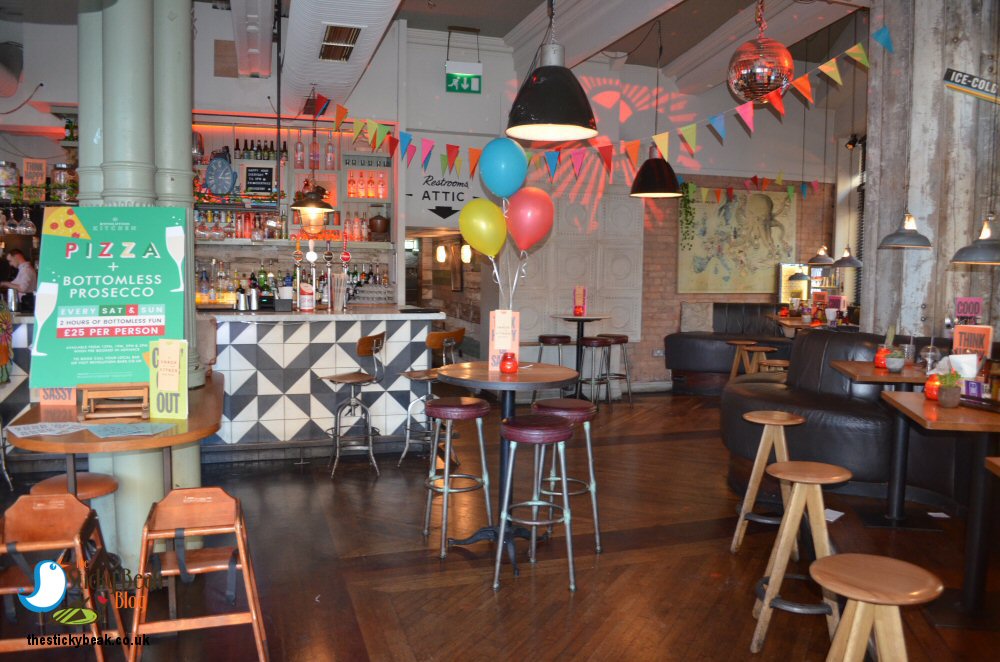 The Man Bird ordered a full rack of BBQ ribs with fries (which he pimped up to WTF dirty ones) and nachos for his main course. I wanted a burger, and you get a fantastic flexibility at Revolution that lets you really customise your meal: first you choose your protein option (meat, poultry or vegetable), then you choose your style - I went for the Smashed Mexican option - , and then you choose to keep your fries regular or make them dirty. I liked the sound of the Pesto Parmesan ones, so that's what I had.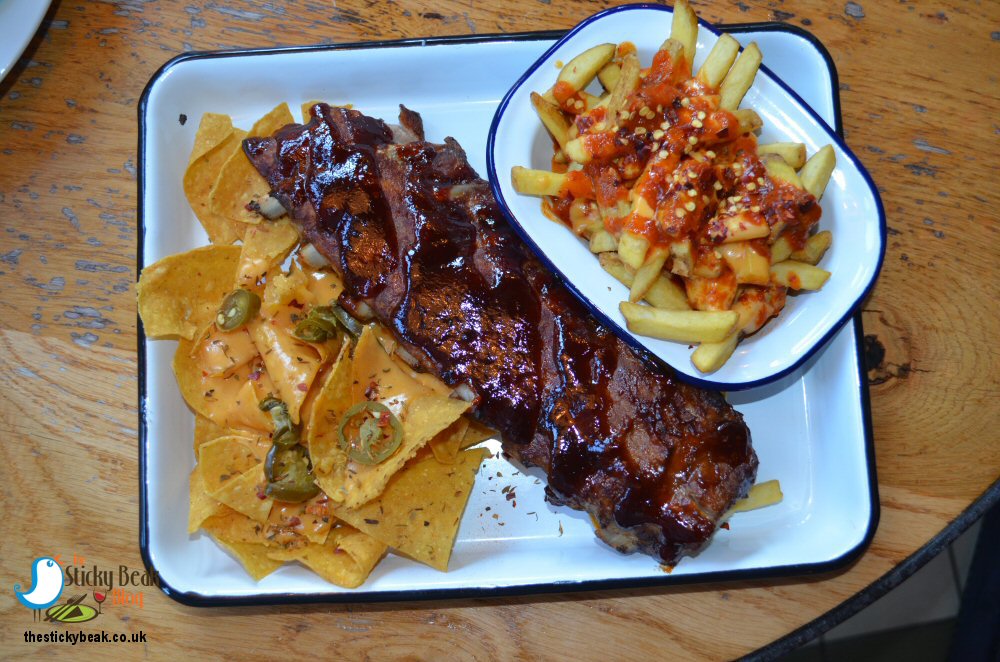 Life is for living and laughing, and when His Nibs ate his first WTF fries I certainly laughed!! Let's just say that they're aptly named, and The Man said WTF as their heat caught him off-guard! Now, he is prone to a bit of drama at times, so I decided to satisfy my curiosity and see if they were really that hot....... yup, they are!! Carolina Reaper chilli peppers and Gunpowder spice have the minxes off the Richter, or Scoville if we're being correct, scale; these are only for heat lovers, yet they're strangely addictive. Having got a wallop on our taste buds, we found ourselves reaching again and again for more when the searing heat subsided each time; strange or what?!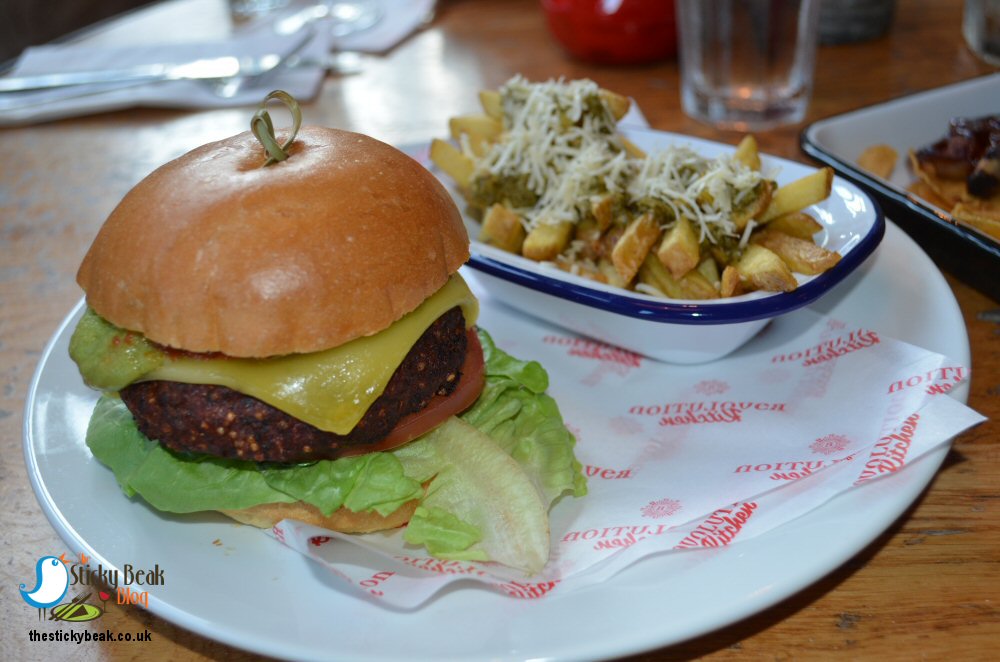 My Pesto Parmesan fries were more mainstream; I gobbled them up, feeling thankful that they were herby rather than spicy as I let Parmesans distinct taste wash over my palate. Equally good was my burger; the lack of meat certainly didn't diminish the lovely dense texture it had. I love the creamy taste of Avocado and there was plenty of it to be had in this morsel, partnered with fresh sweet Tomato (but minus the bacon that normally comes with the Smashed Mexican, as I'd asked for this to be omitted). Crisp lettuce had also been popped between the Brioche bun folds, so my mouth really was treated to a symphony of tastes and textures with this yummy burger.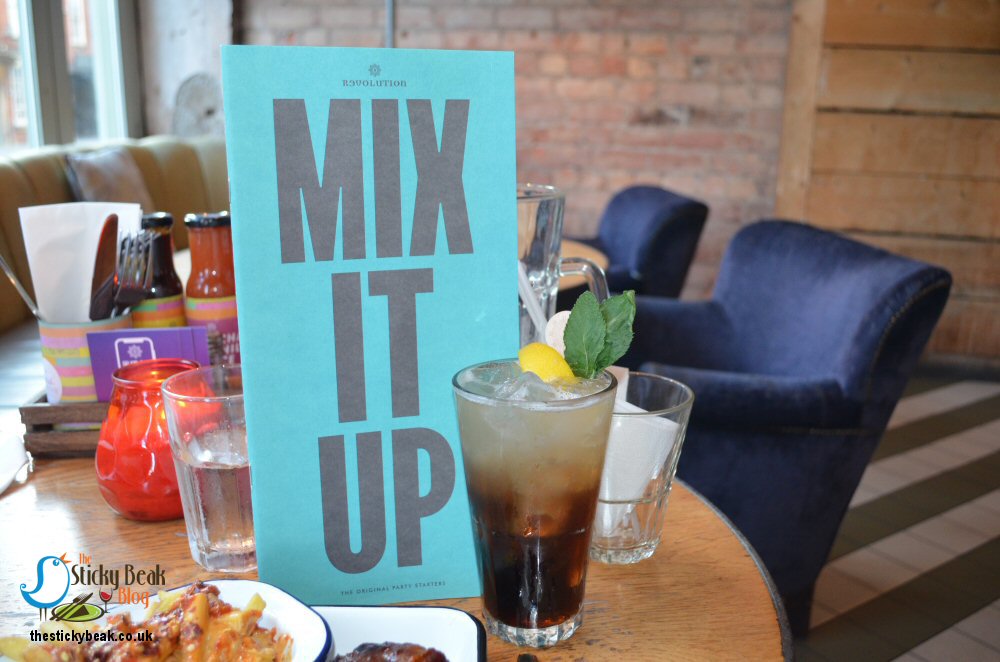 For those with larger appetites, or if you're just hungry, the full rack of ribs will sort you out nicely; those who want a lighter bite, or children (not to eat, obvs!) then the half rack will be plenty. The meat was falling off the bone and was beautifully tender and tasty, with a nice coating of sweet, smoky, sticky BBQ sauce that got the taste buds whooping with delight. In contrast to the meats' tenderness, the loaded Nachos were crunchy- just the job. There was plenty of tangy warmed cheese sauce and Jalapeno slices on the Nachos too, so this was a flavoursome dish too.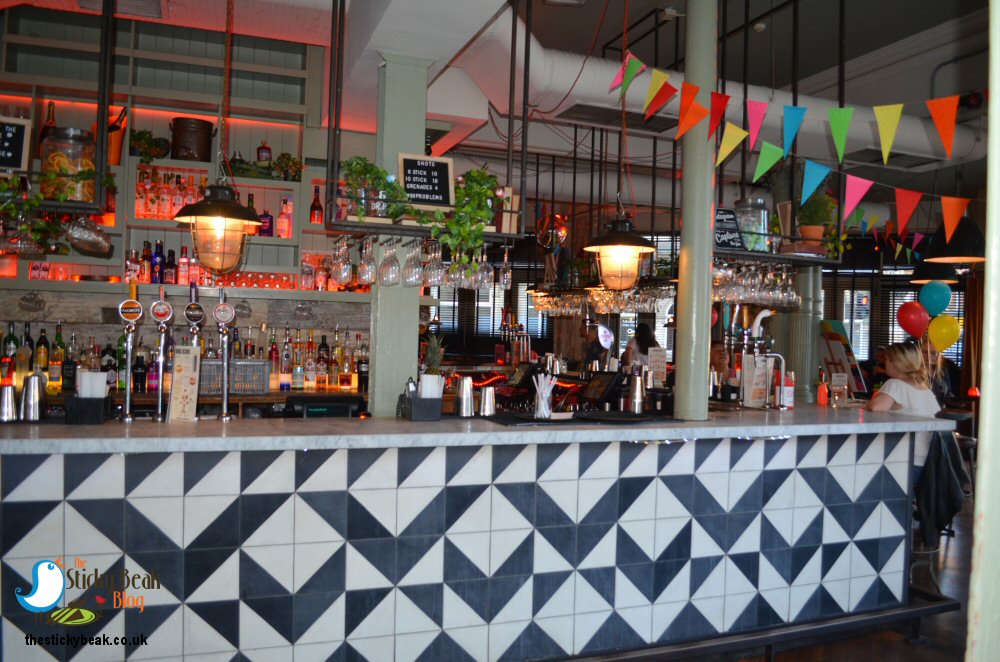 You can now enjoy a liquid pud as well as the regular dessert selection thanks to the pair of sweet tipples; Espresso Martini Siphon (that makes up to 15 Espresso cups!) or fruity Rockstar Martini. We decided to stick with conventional desserts: Cookie Dough S'More for me, Raspberry Sponge Cake with Raspberry and Prosecco Sorbet for The Man.




The Raspberry Sponge Cake is very dense in texture, by which I mean that it's very filling, not clarty. It has a fab chocolate layer in it too and you definitely get the taste of both the fruit and choc elements in this dessert. The Prosecco and Raspberry Sorbet was intensely fruity, zhuzhing this summer treat up to refresh factor 10 – perfect in the heat!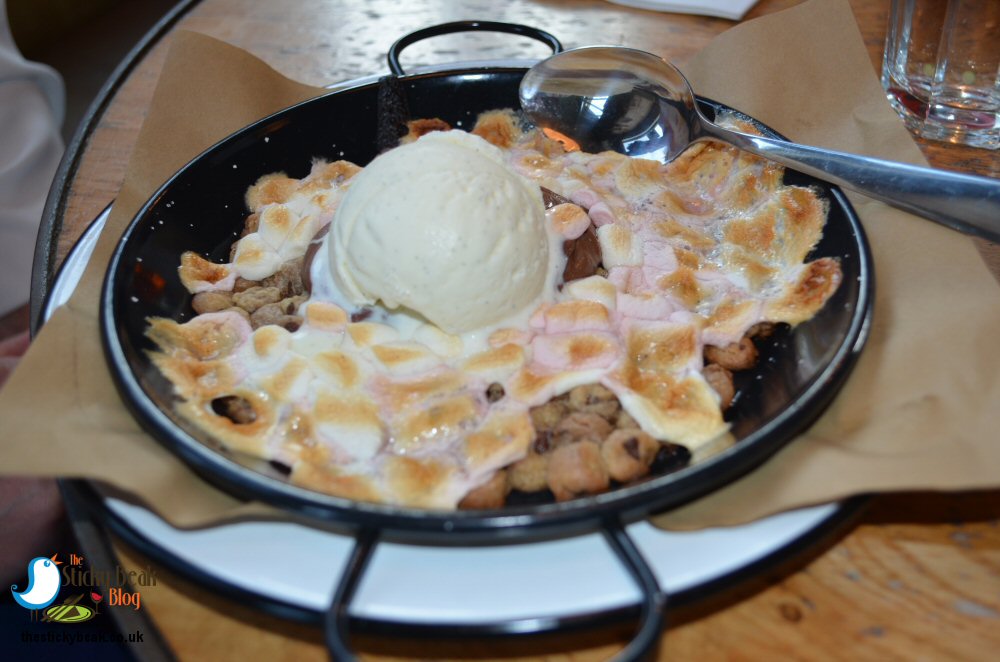 I'd gone to the complete opposite end of the scale by choosing a hot pud that comes served in a black metal skillet! At the bottom is a large choc-chip cookie that is smothered with Nutella and coated in a layer of mini marshmallows that then get cooked and melted. In the centre is a large scoop of Vanilla Ice Cream that melts and runs in streams like water channels in Mangrove swamps. There's no denying that this is a particularly sweet option, but it doesn't lay heavy on the tummy at all.

Both of us sat back as we sipped our black coffees, chatting about what a lovely meal we'd had and how the menu at Revolution had evolved and expanded over the years. This definitely deserves Hot Wings; come and try it for yourselves, you won't be disappointed. All that remained was to head next door to RDC and redeem our Bank Holiday cocktail vouchers; Derby, you've done it again - we had a top night out in your territory
Some form of incentive was provided to visit this venue
read more