Celebrating National Burger Day at The Plough Inn, Brackenfield
---
Published On Sunday 8 Sep 2019 by Sticky Beak
See Recent Dining Out Reviews | See All Recent Reviews


Where better to celebrate National Burger Day than at one of the top ten spots in the 'shire for them? According to the Derbyshire Times, The Plough Inn at Brackenfield is number 9 in the county for this delicious morsel.
The Flock have visited this venue several times before, enjoying Steak nights, Sunday lunches and casual midweek dinners there. His Nibs and I made a rookie error, mentioning the burger event in front of The Chick and Boyf Bird; quicker than Usain Bolt over 100 metres, they invited themselves along! That'll be a table for four, not two then please Mr Brough!

We'd booked a fairly early table (6.30pm) but there were already several tables occupied. After grabbing some drinks at the bar, we followed the lovely young lady down to our table and waited for the kids to rock up. With the temptation of some seriously good burgers on their minds, they soon arrived and gave the menu some intense scrutiny!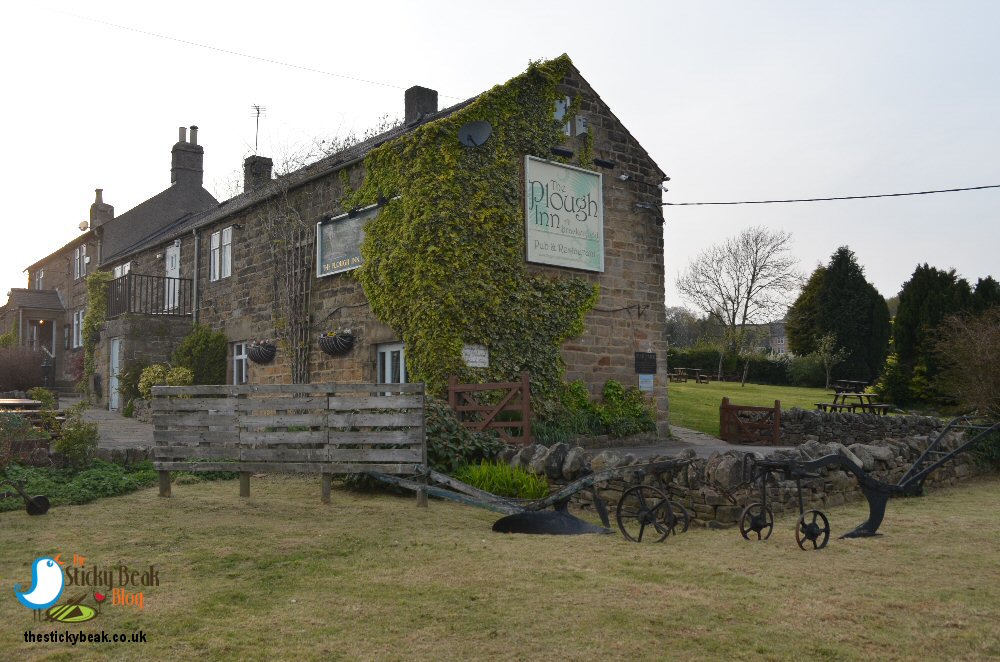 I was torn between the "Greek Chicken One" and the "Filthy BBQ One", but eventually the lure of BBQ pulled Pork won me over. Chick wanted the "Plough Fried Chicken" one, and BB fancied the challenge of the "Monster Plough One". Although he was tempted by the "Mexican One", there was no way His Nibs was letting the young buck take his macho crown, so he too ordered the "Monster".

The regular burgers are 6oz which, let's face it, are pretty hefty by anyone's standards, but the "Monster Plough One" has two 12oz patties in. Yes, you read that right; TWO 12oz patties! In addition to these, there is also a Cajun Chicken breast, Smoked Bacon slices, and BBQ Pulled Pork in there too. Oh, and melted Cheddar cheese oozing over it all – mustn't forget that! All this yumminess is sandwiched in a Brioche Bun with Iceberg lettuce and fresh Tomato, and then served with charred Corn on the Cob, Onion rings and skin-on Fries. My crispy onion- and Smoked Applewood cheese- topped choice also came with a charred Corn Cob and fries (which I upgraded to Sweet Potato fries). Chickadees Chicken burger didn't come with a Corn Cob, but she wangled her Daddy's one.




It doesn't take a genius to figure out that the 12oz patties are going to take longer to cook than their smaller counterparts, but our lovely server took the time to explain this to us anyway. Steve and Amara (owners of The Plough Inn) had the 12oz patties specially made for the National Burger Day event, and they were beautifully seasoned and cooked perfectly when the lads cut into them. The "Monster" was proving to be real hit and after only a couple of orders following ours, they had sold out! Good job there were plenty of other yummy choices to select from.

The Man and I have eaten a good amount of burgers over the course of our blog, but this really was delicious; tender, meaty and full of flavour. The Beef, Pork, and Chicken elements all worked nicely together, with the melted Cheddar weaving around the whole stack. Fresh Lettuce added a bit of crunch and the Tomato was sweet and juicy. I have to be honest and say that although they both finished the "Monster", Boyf Bird was the victor. How come, you may ask? Well BB polished off all his own fries and then helped Chick and me with ours. Both men "cheated" by palming off their Corn Cobs to Chickadee! Sneaky, sneaky!




Anyhow, safe to say that all of us concentrated on polishing off the meat first and, without exception, it was all top quality stuff. The Chicks chicken breast was gorgeously moist, and my pulled Pork simply melted on my tongue like a snowflake. The brisket patty in my burger tasted a little different to The Man and BB's patties, and for a moment I pondered why; then I remembered that Steve had had The Monsters made especially for the evening, and they were a different recipe. Differing ratios of herbs and seasoning could easily be discerned, but what was constant was the inherent depth of taste that the quality beef imparted in the mouth.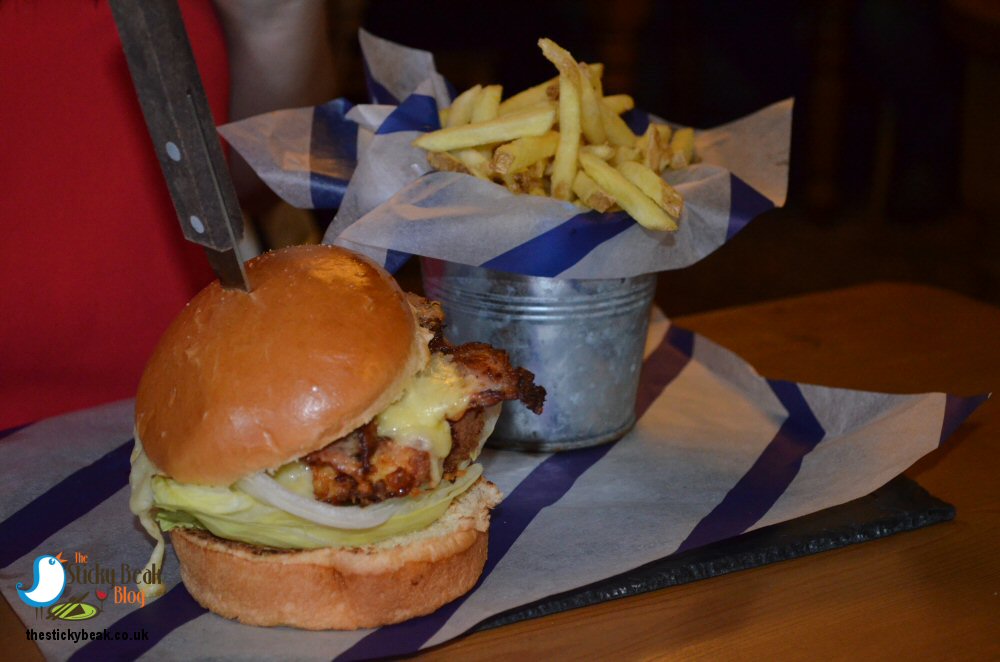 I've wanged on a fair bit about the burgers, I know, so I'll let the accompaniments have their 5 minutes of fame now. The Onion rings were deliciously crispy and crunchy to bite into; each had a thick slice of soft onion at their centre and, crucially, they weren't greasy.

You can't have a burger without fries; you just can't, it's the law. You can have all manner of sides: salads, onion rings, Halloumi or Mozzarella sticks etc etc, and any combination thereof; but if you haven't got fries are you even eating a burger, bro?! I'd upgraded my skin-on fries to the Sweet Potato version, and somehow it got mixed up and I was brought skin-on ones; no biggy in the scheme of things, but our lovely server said "nope, you ordered Sweet Potato, and have it you shall".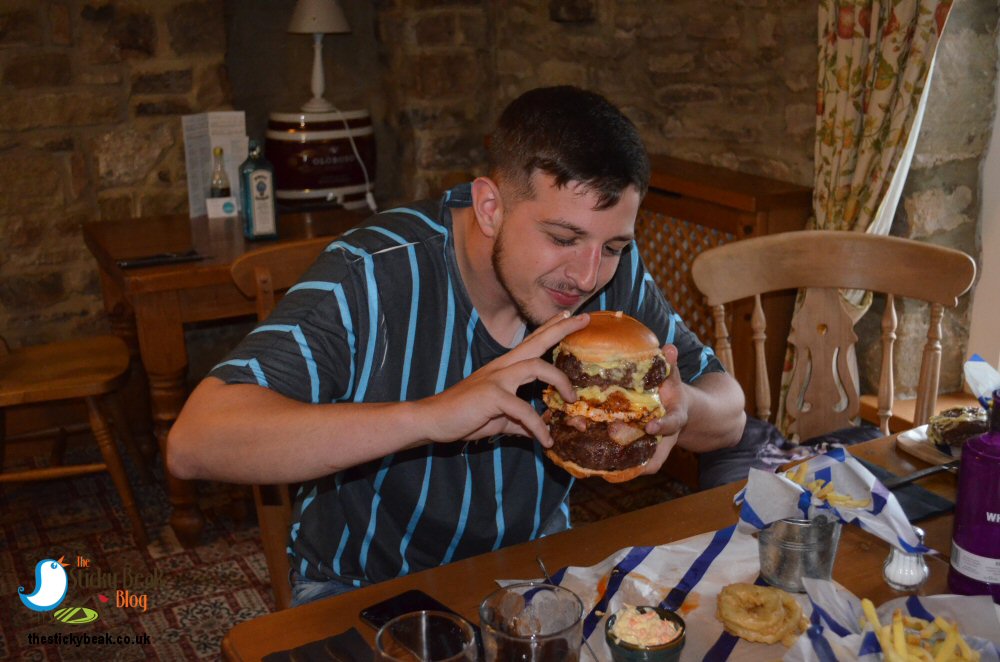 Next thing, up rocks a metal bucket at least the size of a KFC bucket (I kid you not!) filled with my desired side. They were worth waiting for. Lovely and soft inside with that gorgeous sweet edge they have, and nicely crisped outers. It's a good job that I got the extra buckets worth – as previously mentioned, Boyf Bird had polished off my original ones !!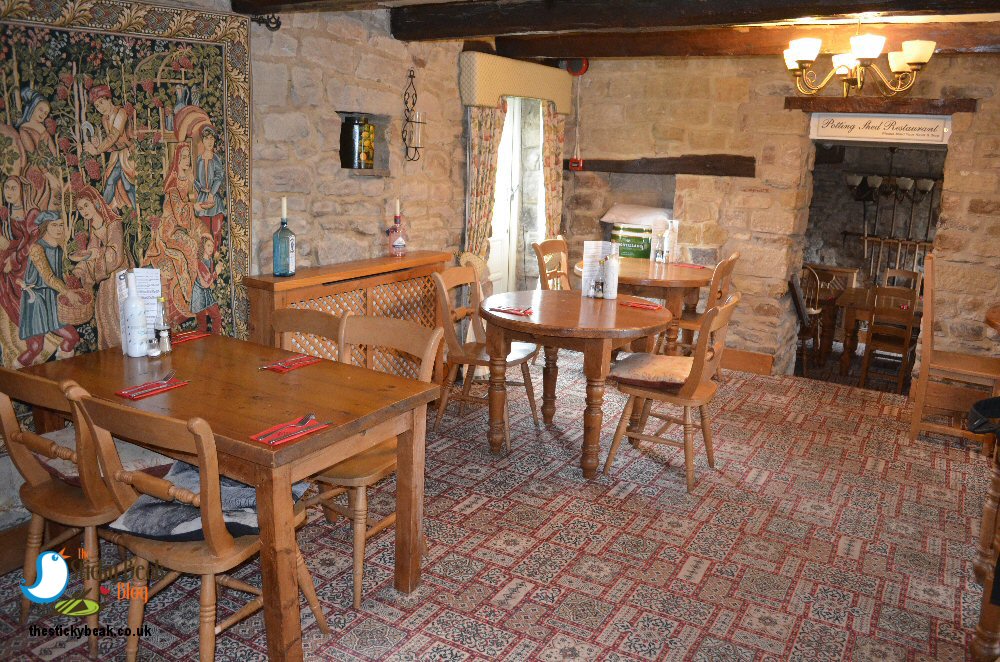 None of us had had a starter, knowing that we were going to stuff ourselves; we didn't manage a pudding either, not even a coffee or scoop of Ice Cream!! When he'd come to sit and chat with us, Steve had mentioned the possibility of having a regular burger night at The Plough Inn; he's just got in touch (a couple of weeks later) to say that the next Burger Night will be on Thursday September 26th, 2019, and monthly thereafter. Yay!!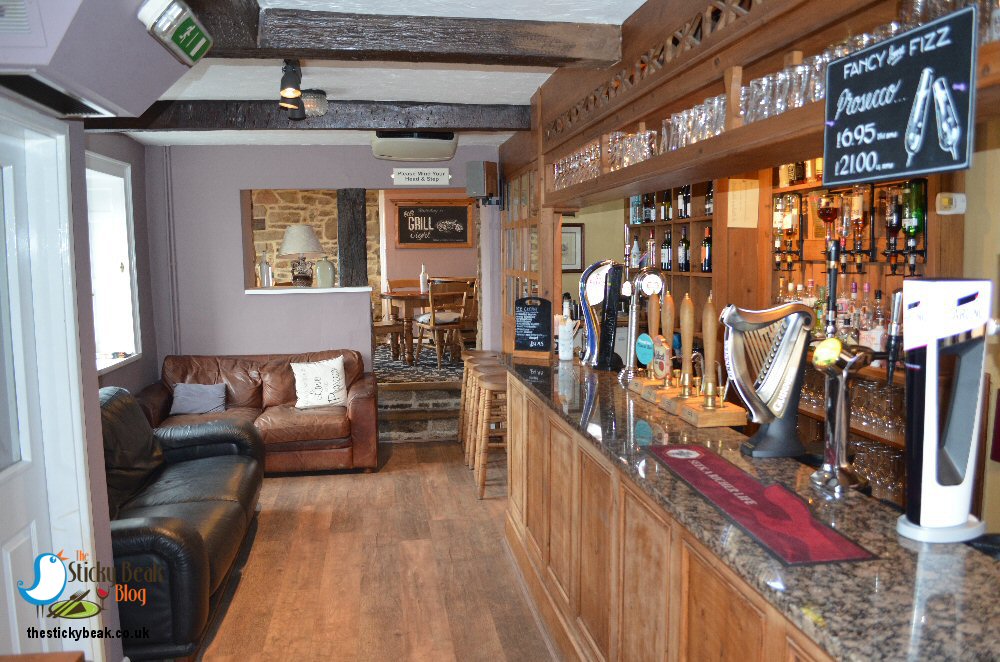 If you haven't been to The Plough Inn at Brackenfield before, it's well worth going and checking it out for yourself; Gin lovers will be happy to see a good selection of tipples to choose from, and there's a cracking selection of wines, lagers and ales to sup too. Food-wise, there's pretty much everything you could fancy throughout the week, with homage paid to that Great British tradition of "Fish and Chips" on Friday (fresh Grimsby Fish is used) and a proper no-holds-barred Roast on Sundays.

Hot Wings given for the National Burger Day event, and cheers all round for the arrival of a regular Burger Night!
Some form of incentive was provided to visit this venue
read more