Back For A Sunday Carvery At The Hilcote Country Club
---
Published On Tuesday 20 Aug 2019 by Sticky Beak
See Recent Dining Out Reviews | See All Recent Reviews


Jeez, I'm stuffed; I mean properly stuffed, as in "would sir care for a wafer-thin wafer?", gut-bustingly, podged! Daddy Bird, for whatever reason, suggested that we go out as a Flock to The Hilcote Country Club for Sunday Lunch. It's been a while since His Nibs and I last visited there and to be fair, we've never had a bad experience, so we were happy to revisit this venue and see how the new Chef measures up.
The car park was rammed when we rolled up at 1.15pm, and it's not a small car park by any stretch of the imagination! The front area has had a complete revamp and looks so much better for it in my opinion; the bar has been moved which allowed more tables and chairs to be popped in this area, making it more of a social space. Having arrived a little ahead of our reservation time we decided to have a pre-lunch drink, and paid for our Carveries at the same time at the bar.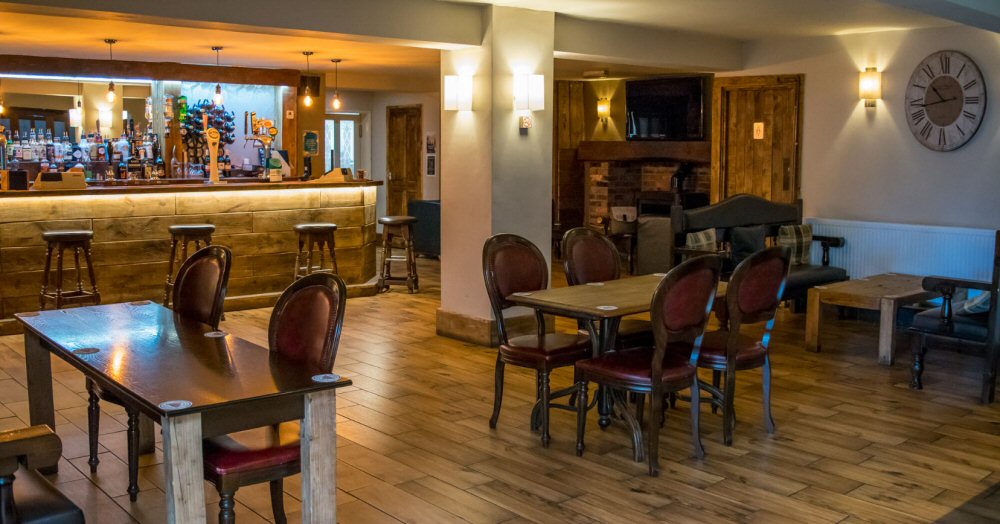 We'd booked a table for 1.30pm and a lovely young lady showed us to our seats, after which we took our places in the queue at the Carvery counter. All the meats looked lovely: Turkey, Pork, Beef and Gammon, as did the plentiful selection of accompaniments. The vegetables were constantly being topped up as we waited, so there's no chance of missing out!




Chickadee and Mummy Bird had Turkey and Beef, Daddy Bird had Beef, and His Nibs and I had Gammon and Beef. The Pork did look lovely, but our flock has to be in the mood for it. I kid you not, the slices were a good ¾ cm thick on all the meats, some going up to about 1" at the bottom edge! Each and every one of us was blown away by the quality of the meats; other than a little bit of fat at the edges, the meats were lean and exceptionally tasty. I dread to think what time of night Chef had to get up to put the meats in the oven; given how moist and juicy they all were, these hadn't been whacked in at the last minute.




I popped a few Roasties on my plate, omitting the mash; Daddy Bird and The Man both had the mash though and it was apparently really smooth, buttery and creamy in taste. My Roasties were hitting the spot beautifully – nice and crisp on the outside with a golden hue to them, and soft inners. Chick takes after me in the fact that she loves Cauliflower Cheese (who doesn't?!), so we'd both loaded up an indecent amount of this morsel onto our plates – blooming gorgeous it was too. The Cauli was still nicely firm and the sauce was thick enough to stick to it and not drip off your cutlery; an important consideration, I think you'll agree? There was a good cheese note coming through on the palate, so it wasn't insipid at all, but neither did it blow your socks off.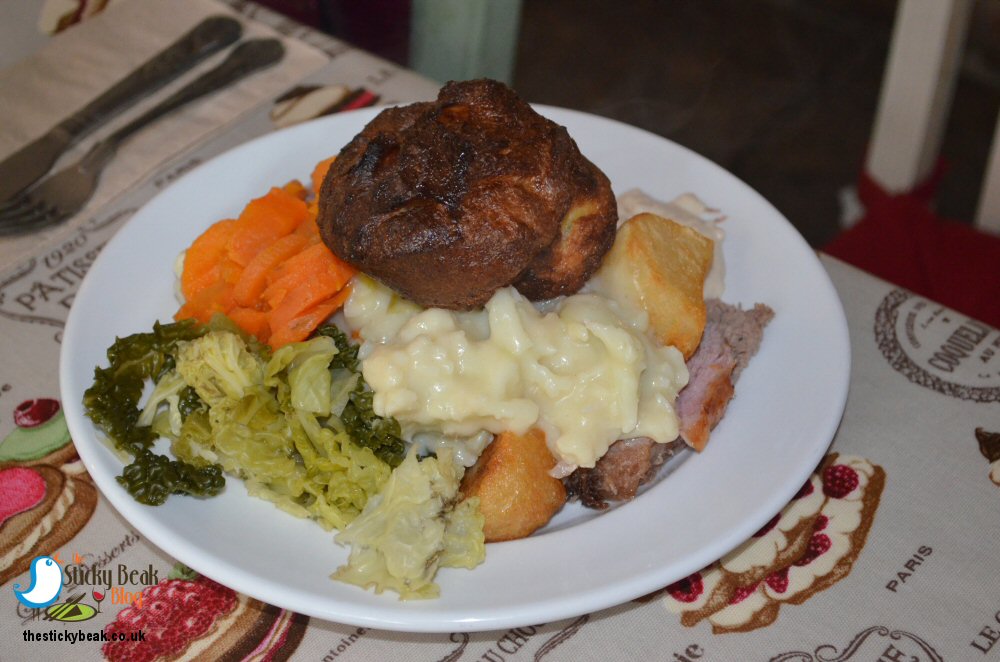 Mummy Bird and I both love our greens (The Man and Chick are both greens dodgers f they can possibly get away with not eating them), so we took the opportunity to have the perfectly cooked Savoy Cabbage shreds on our plates. Carrots were the softest of the veg; personally I like mine crunchier, but no-one else had a problem with them. At the end of the counter were a couple of containers of creamy, cheesy Leeks – joy, oh joy!! There was precious little room on my plate at this point, but I popped on a Yorkshire pud and then larruped the cheesy Leeks over everything! My plate was a veritable food mountain, although looking around it seems I wasn't the only one.

I loved the cute cubes of Sage and Onion stuffing, they were dead cute I thought. His Nibs kindly gave me a bit of his to try and it was nice and fresh tasting, with a distinct herby kick. On the outside it was lightly crisp and nice and soft (but not claggy) on the inside. All the sauces and a big vat of gravy were on the very end of the counter so you can help yourself to as much, and as many, as you like.




My plate was clean of all trace of food, so I sat back and patiently waited for the others to admit defeat and take my pick of their leftovers, like the well seasoned scavenger that I am. They didn't disappoint. Mummy Bird left a Roastie and some of her Beef: boom! It vanished in a nano-second, as did Chick's second Yorkshire pud (I knew she wouldn't finish two). Little wonder then that when our lovely server came to clear away our plates and ask if we'd like desserts, we politely declined.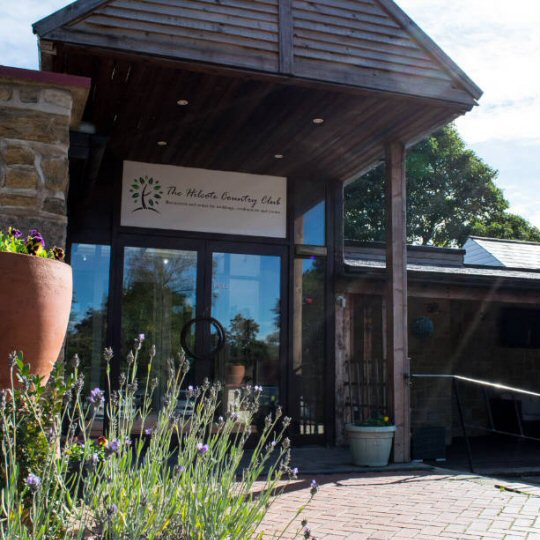 Adult Carveries are priced at £8.45 per person and Kiddies under 12 are £5.45 each. It might not be the cheapest in the area, but it's a real corker (and belly buster!). Given the popularity of the Sunday Carvery, I would definitely recommend booking ahead, especially if you want to eat at peak times: Noon-2pm.

Hot Wings given here again, The Flock came away very happy with our experience.
No incentive was provided to visit this venue
read more