A Cheeky Impromptu Dinner At The Rice Bowl, Belper
---
Published On Thursday 8 Aug 2019 by Sticky Beak
See Recent Dining Out Reviews | See All Recent Reviews


Having found ourselves yet again abandoned by the Chick, and having received some good news, The Man and I decided that we weren't cooking; we were going to catch up with our friend Woon at The Rice Bowl, Belper!
We rocked up about 6.30pm and were greeted so affectionately by Stella and Woon that it could be attributed to global warming. A bottle of Pinot Grigio somehow found its way to our table (am I really that predictable, guys?! lol), and we tucked into the wonderfully crunchy prawn crackers that Stella brought over as we looked at the all-you-can-eat menu options.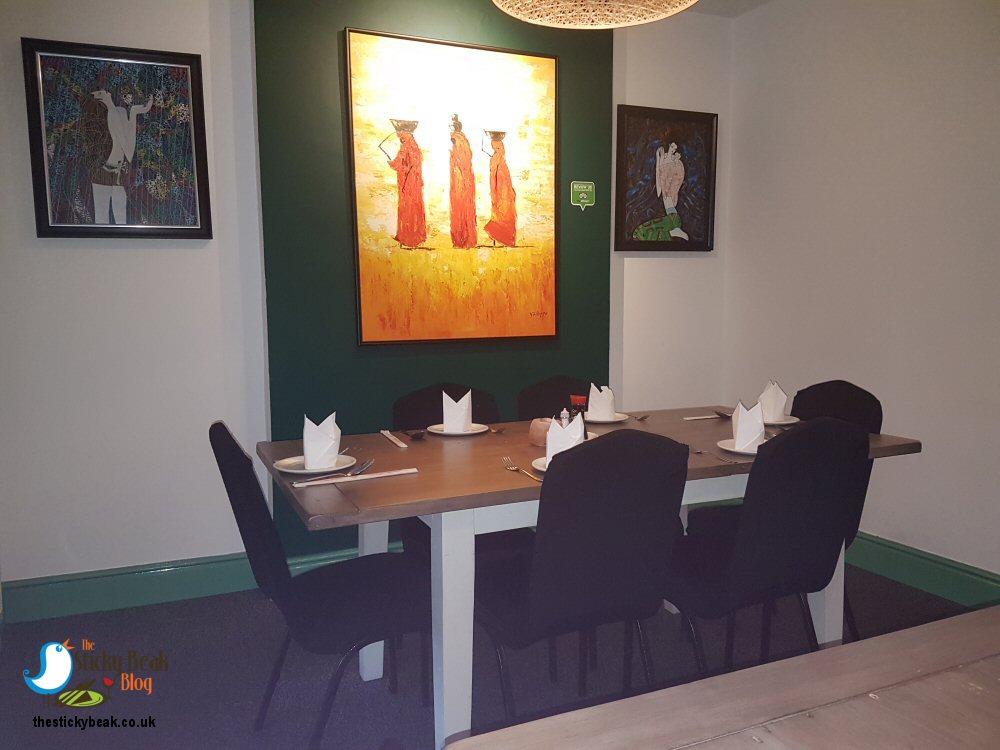 Our first morsel was the mixed sharing platter, laden with a plethora of yumminess and decorated beautifully with a parsley and radish "bonsai". Both the salt and pepper-, and the BBQ- spare ribs were super; the meat just fell off the bone and melted in our mouths. I tucked into the crispy batter-coated Calamari whilst His Nibs chowed down on the super-spicy Chilli chips – nom nom! The Chicken Satay skewers were lovely and succulent, as were the King Prawn skewers that Woon did for me, just because he knows that I'm obsessed with seafood . There was a chunky, spicy Satay sauce to dip into as well as a sweet Chilli dip, which was sweeter but nicely fiery.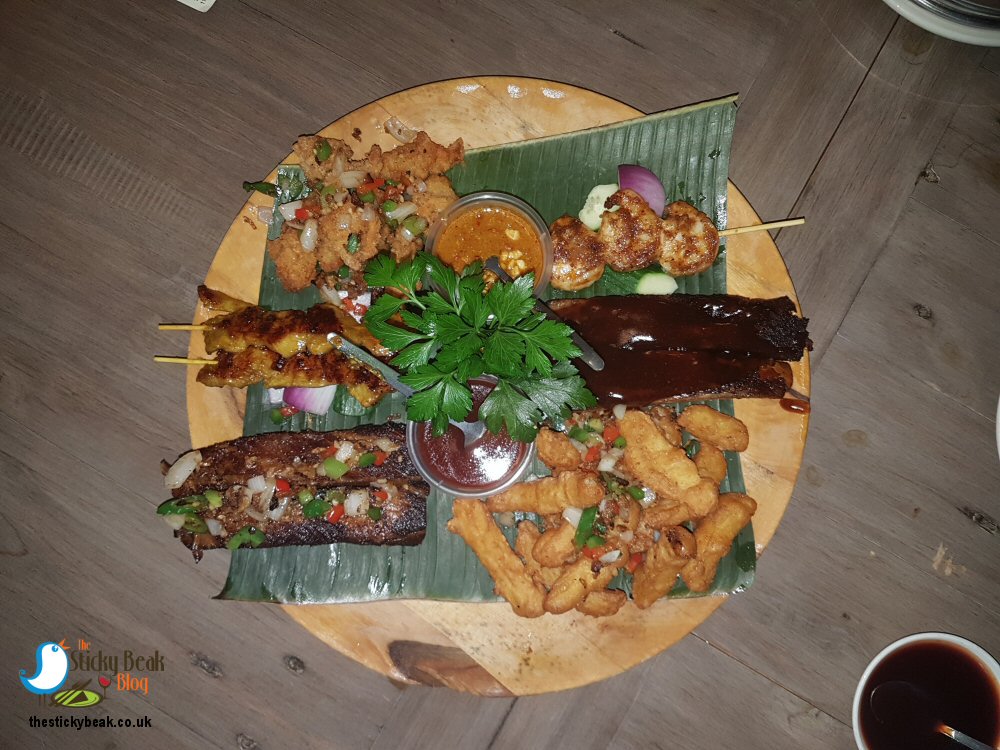 Next up was the shredded Duck pancakes, and it didn't take us long to polish this second course off! The great thing about the Duck pancakes at The Rice Bowl is that they don't skimp on the amount of duck you get served, so you can really load each pancake up and slather it in smoky Hoisin sauce!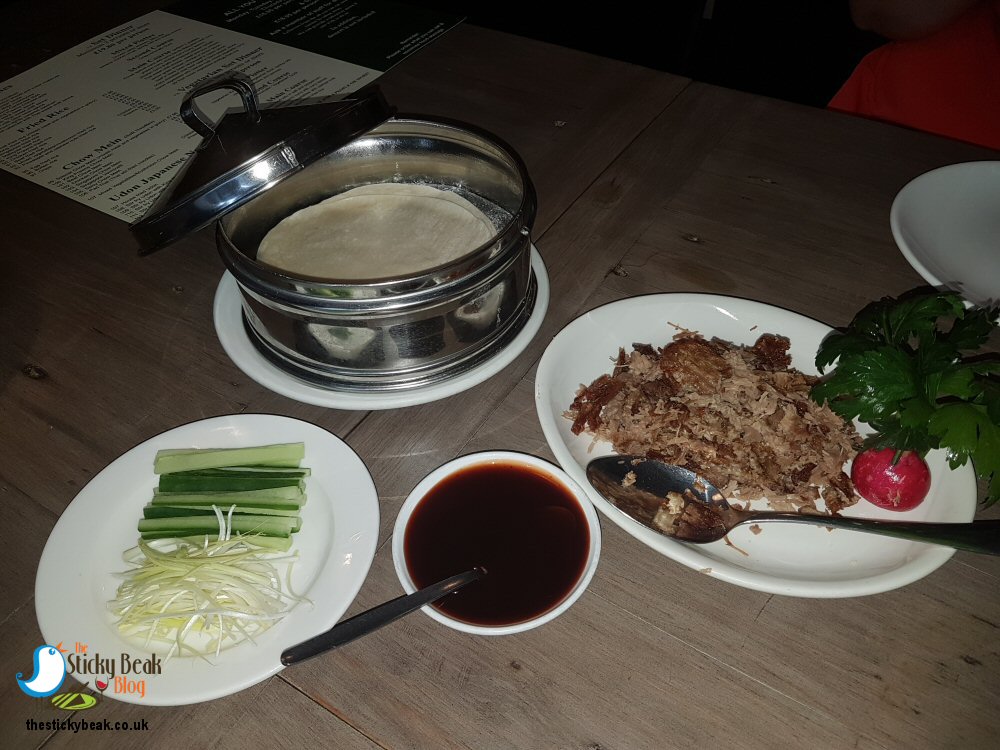 The first time we visited The Rice Bowl was soon after Woon had taken ownership of it, and we were both really excited to see some Malaysian dishes on the menu, as well as the usual Chinese offerings. I tried the Malaysian Beef Curry and to this day I can remember being blown away by it; in fact, it's one of those dishes that I just have to have every time I visit. No surprise then that this bobby dazzler (and its Prawn version) found their way into Woons order pad for me! His Nibs was in the mood for the superbly rich and sticky Teriyaki Chicken, and we both fancied the Sweet Chilli Chicken and the Lemongrass Chicken. A simple accompaniment of egg fried rice was all that was really necessary, although I nearly gave in to the temptation of some Japanese Udon noodles.




One of the things I like about the food at The Rice Bowl in Belper is that there are different combinations of vegetables in each dish: our Teriyaki had peppers, onion and cucumber in, the Sweet Chilli Chicken was partnered with crunchy red cabbage, onion and peppers, and the Lemongrass Chicken had peppers and Mangetout in it. All the meat was tender and tasty, the veggies lovely and crunchy; and each sauce had masses of flavour, with varying levels of spiciness to it – the Malaysian dishes especially pack a mean punch to them (but not tongue or lip tingling!).




The only thing left on our table was some of the egg fried rice; not because we didn't like it, but because there was a very generous amount of it. To cool things down a notch, we had coconut ice cream served in half coconut shells as our desserts.




Hot Wings again for this fantastic eaterie, another little Belper gastro gem; and yes Woon, we won't leave it so long before we come again!
No incentive was provided to visit this venue
read more