Changes To The Bottomless Brunch At Revolucion De Cuba
---
Published On Wednesday 26 Jun 2019 by Sticky Beak
See Recent Dining Out Reviews | See All Recent Reviews


As you know, Bottomless Brunch at Revolucion De Cuba in Derby is a regular feature on our social calendar (blame Mummy Bird, we do!) but since our last visit there's been a few changes made. The arrival of my honorary sister provided the perfect opportunity to indulge in a spot of retail therapy and then a leisurely, fun-filled Cuban-style brunch at RDC – sounds like a perfect Saturday to me!
It was a little quieter than usual in Revolucion De Cuba, but then it was mid-month and we've just had a pair of Bank Holidays in close succession. We had bagged a table down at the bottom which let us all indulge in people watching as we ate, drank and made merry. The first change is the welcome Mimosa you get: nice touch and kicks things off on the right foot. This is followed by a platter of Bruschetta, laden with wafer-thin air-dried ham and Avocado on top of finely chopped fresh, sweet Tomatoes. I loved the Bruschetta; they had a brilliantly pungent note of Garlic to them, no chance of Vampires trying to befriend any of us, that's for sure!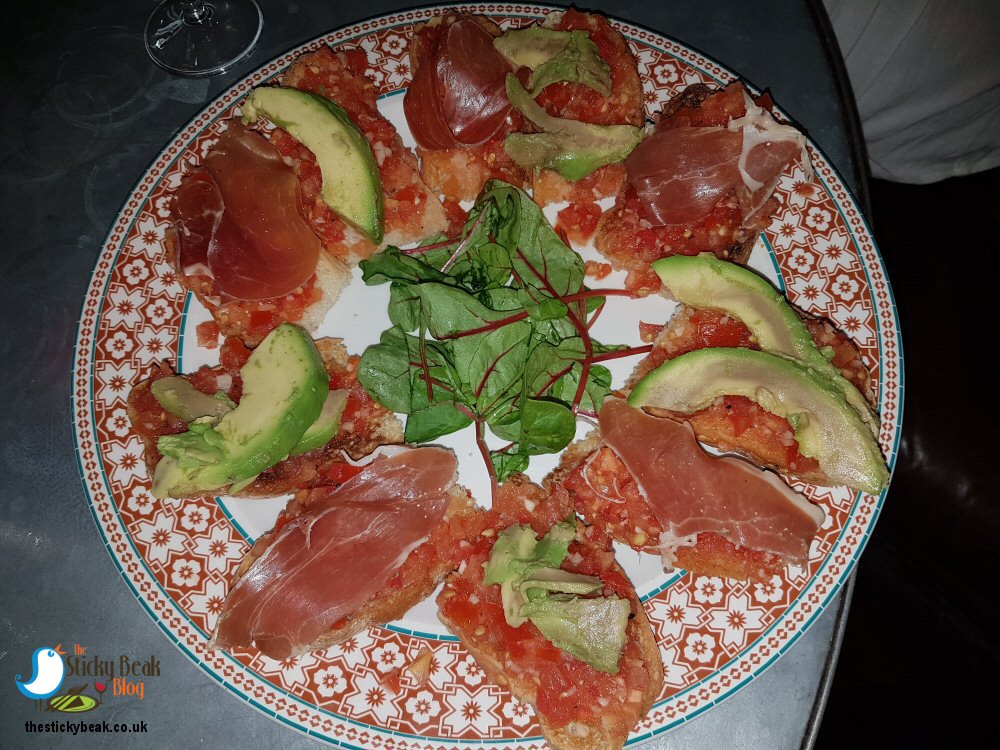 The brunch menu has had a good old fettle and certainly has been zhuzhed up, but worry not the faves are still there too: Full Grilled Breakfast, Breakfast Burrito, and Cubano Benedict have gone nowhere. Newcomers include Sweetcorn Fritters, Chorizo Hash, and Baked Beet Tortilla to name a few.




Sis had the Burrito and was instantly smitten with its taste and texture; you get that fab smoky, spice hit from the Chorizo but it's got that comfort-food factor thanks to the soft flour tortilla. The Man Bird also went for his beloved Burrito, although he was tempted by the sound of the Chorizo Hash. Mummy Bird and Chickadee both had their favourite (Full Grilled Breakfast) and they got polished off in record time! I'd gone for the Cubano Benedict; I do like the toasted sourdough base that gets a good slathering of punchy Mustard spread – perfect for waking up weekend taste buds. I've always said that we're pretty much Joe Average, and we proved it by going for what we know and like. Humans really are creatures of habit aren't they?! Oh well, we'll just have to go back and make a pledge to just have new things!




As well as new food offerings, Rev De Cuba has upped the ante in terms of the drinks on offer at their Bottomless Brunch too. You can still glug the irresistible Freixenet Prosecco, Mahou lager or Bloody Mary if you fancy, but now you can also indulge in a Strawberry Daiquiri, Aperol Spritz or Spanish Shandy too. At the time of publishing this, there aren't any firmed-up offerings as to what soft drinks are included in the offer. Our Chick had to limit herself to one glass of Prosecco as she was driving and then just had plain old council pop (tap water). Hopefully there will be a juice or soda alternative coming soon for those that are driving, can't drink on religious grounds, or are taking medications that can't be mixed with alcohol.




Times flies when you're having fun, and before we knew it our two hours were up and it was time to enjoy the rest of our day. Thanks for another fine time, RDC; love you guys. Hopefully see you soon, and we will be trying the new items only – promise!.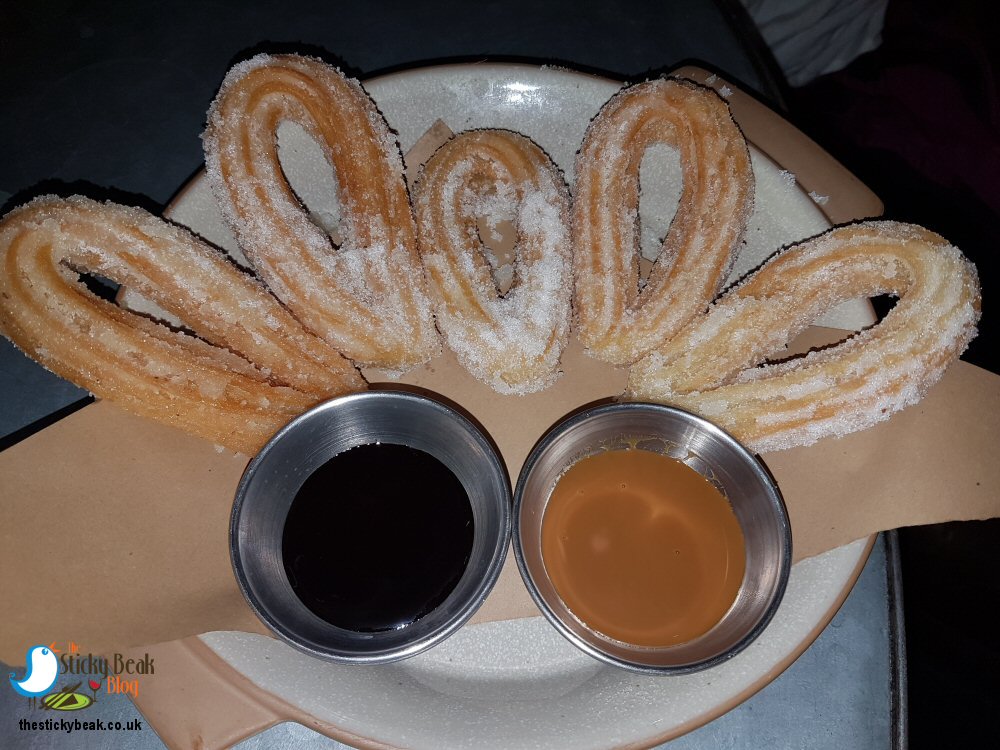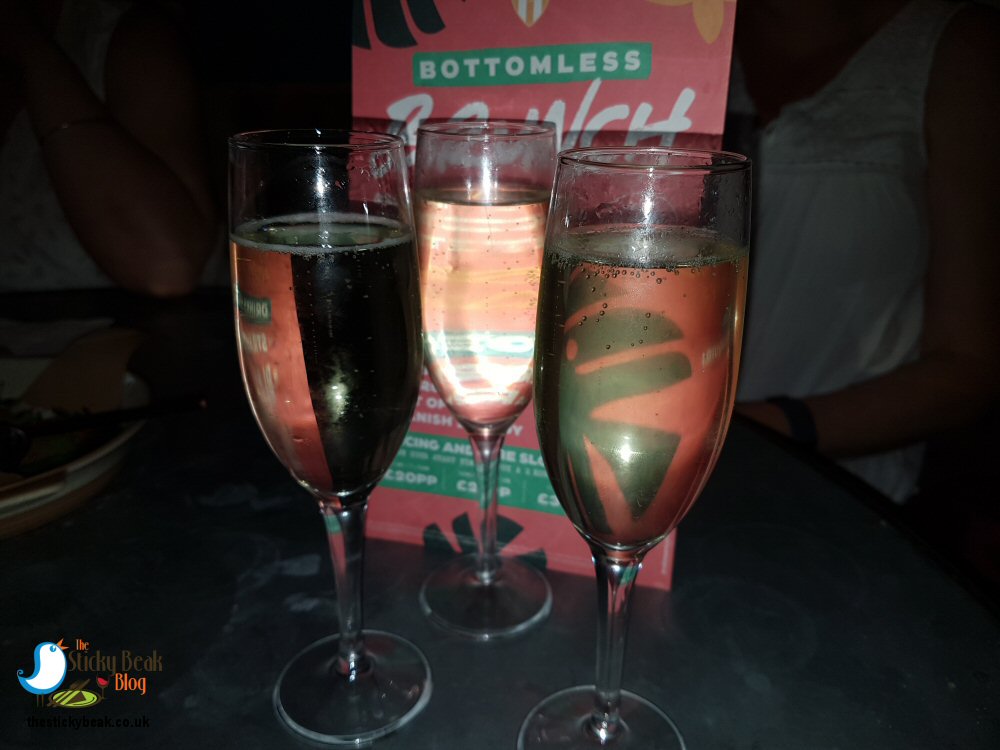 No incentive was provided to visit this venue
read more