New Menu Sampling and Live Jazz at Cosy Club, Derby
Published On Tuesday 16 Oct 2018 by Sticky Beak
See All Recent News Articles
Every time I step into Cosy Club Derbys' restaurant, I can't help but gasp at its opulence; that breath-taking bank of chandeliers is really a delight to see. Partnered with intricately detailed high ceilings, huge sash windows and a rich colour scheme, I'm sure you can imagine why I love it so much.
The Man Bird and I had been invited to a swanky tasting evening by the ever-glam Glenda, PR chief for the venue, who greeted us warmly at the door. Glenda always runs a tight ship and this evening was no different; a swathe of greeters escorted guests up the stairs, seated them at their tables, and went to fetch their first drinks.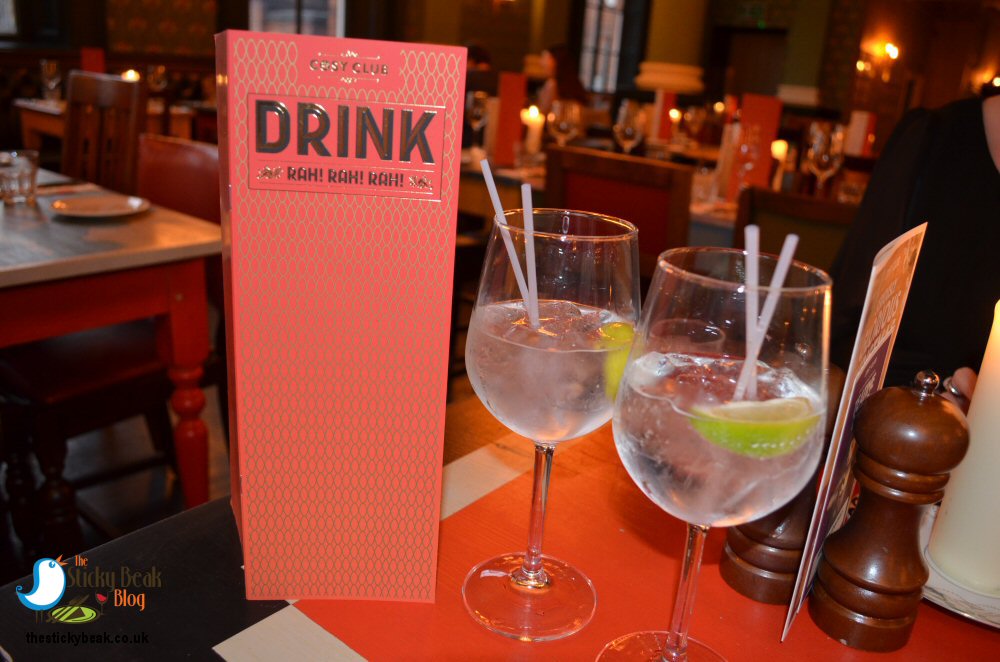 Events such as this are always well attended, and the vast dining space was soon bubbling with chatter and laughter. Amongst the invited guests was Erin from Revolucion de Cuba and her team; I want to know how Erin always manages to look so gorgeous!! The ambience got ramped up to the next level by live music from The MPR Jazz Ensemble, who also make an appearance at Cosy Club on the last Friday of every month.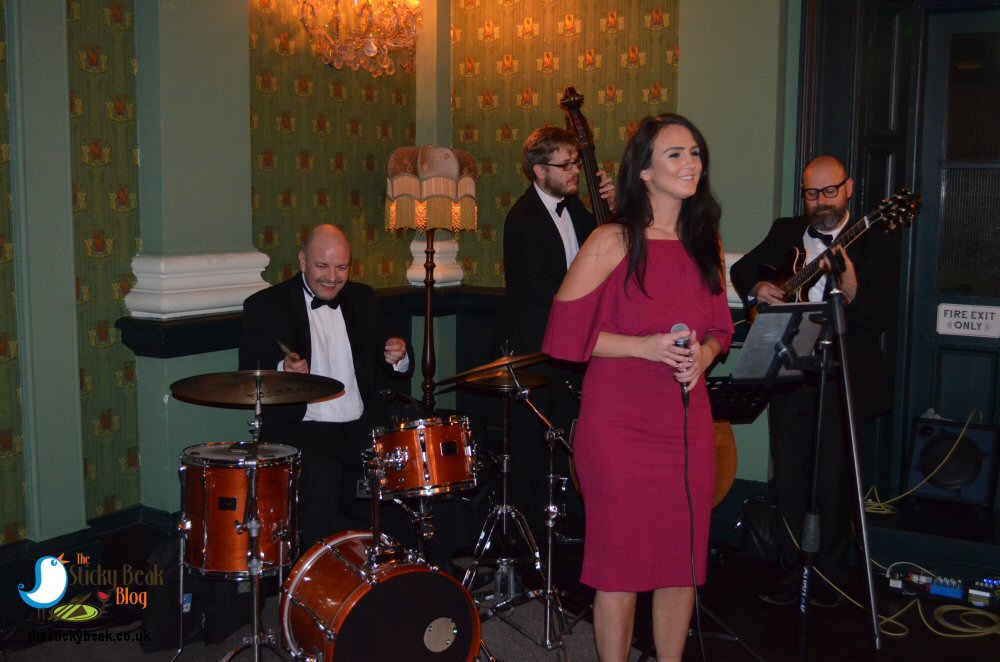 Our lovely server, Kassey, brought over our first platter of Tapas style nibbles; Garlic Mushrooms on Sourdough toast with Cream Cheese, Mediterranean Plate, Pulled Chicken and Chorizo with crispy Potatoes, and Game Stew in red wine gravy with Leek and Kale Champ mash.

I loved the slightly chunky texture of the Hummus, and the addition of Pomegranate seeds, Carrot tapenade and Pickled Red Cabbage made for a different Mediterranean plate than the usual variety. This interpretation was further accentuated with the addition of Heirloom Tomatoes, all of which went nicely with the warmed slices of Pitta bread.




Nothing signals the advent of autumn than a hearty Game stew, and the Cosy Club one is marvellous in all its Venison, Pheasant, Partridge and Rabbit-y glory; add in the creamy Champ and Red Wine sauce and it really has the wow factor.

I'm a sucker for Garlic Mushrooms as you know, and the ones I sampled from Cosy Club's new menu are delicious! They have a nice hint of Garlic, rather than it blowing your socks off, and the quenelle of cool Cream Cheese set it all off nicely.




His Nibs chowed down eagerly on the Pulled Chicken and Chorizo, and I was totally in love with the fab Paprika hit in the Chorizo – lovely and rich and smoky. The crispy Potatoes that come with this dish was just that –crispy, which pleased us both no end. I also liked the size of them, not too small, not too large; just a perfect pop-them-in-whole size.

Kassey had been keeping a close eye on our progress, coming over to ask how we were rating the dishes and ensuring that our drinks never ran dry – now that's what you call customer service. Another familiar face was a young lady called Heather, who we'd met back in her Turtle Bay days; Heather was also ensuring all our needs were met.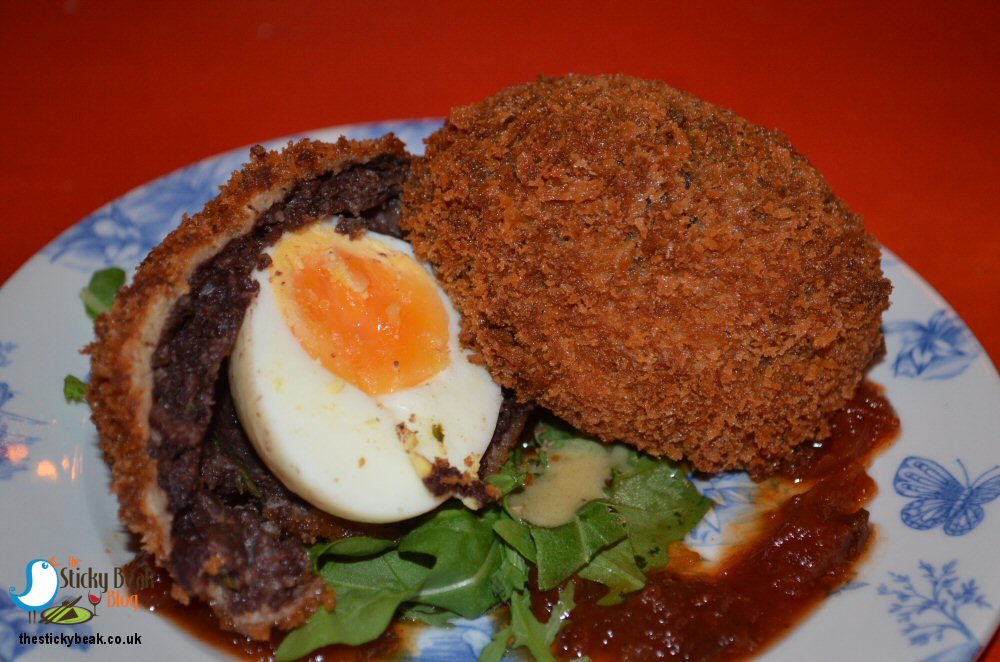 Another round of Tapas made their way to our table – clearly our gluttonous reputation precedes us! This time we had the Cosy Scotch Egg, Steak Salad and Slow-Roasted Pork Belly to munch on. The Scotch Egg was just utterly fantastic – seriously, you need to try this folks; especially if you like a good quality Black Pudding.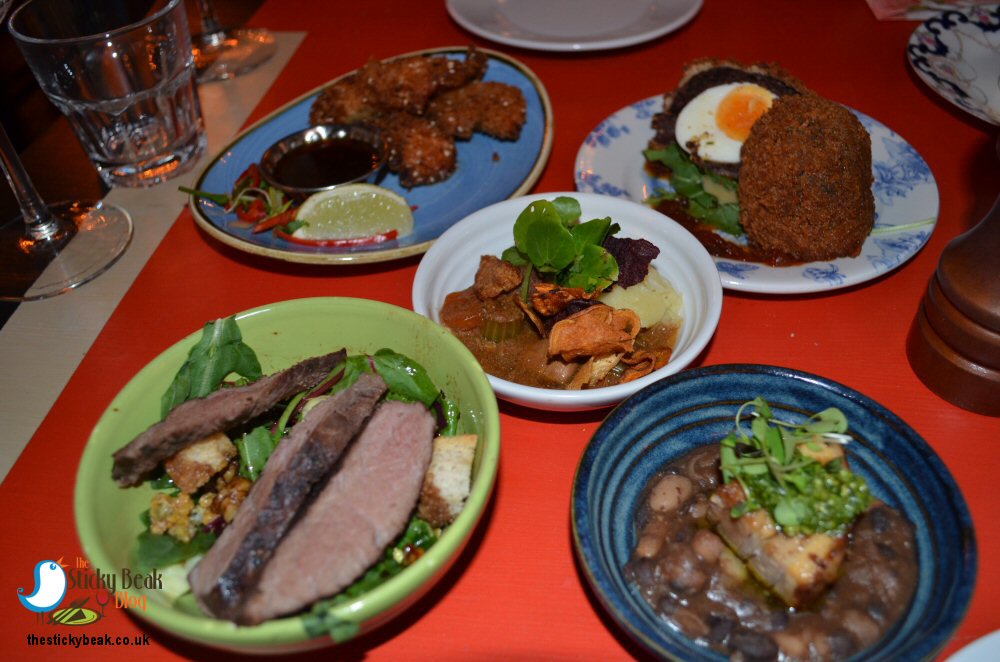 Strips of pink-in-the-middle steak nestled on top of Beetroot cubes, Walnut pieces and Shropshire Blue Cheese with Balsamic dressing, making this salad a veritable smorgasbord of tastes and textures.

Another dish perfect for the chillier nights of the season is the Slow-Roasted Pork Belly with Crispy Chorizo and Cannellini Bean stew. This is a real belly warmer and comfort food specimen, and it wasn't overly spicy; you just get a nice 5-spice hint in the mouth rather than a full-on blast.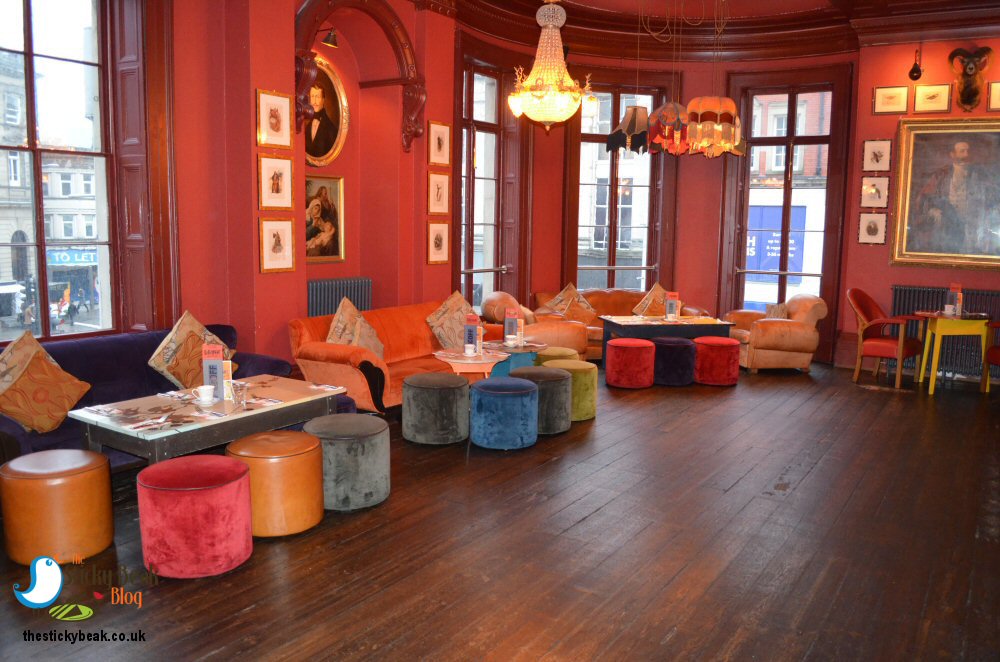 Looking through the menu, there were so many other dishes that I desperately wanted to try in order to tell you all about! Unfortunately the evening was coming to a close and the general public wanted to come and dine – and who can blame them with the variety of dishes on offer?