Christmas Menu Tasting & Cocktail Masterclass At The Slug & Lettuce
Published On Tuesday 18 Sep 2018 by Sticky Beak
See All Recent News Articles
Ooh it's official; Festive season is fast approaching! How do I know this? Well a) I put my finger in the air and felt it, and b) the guys at Slug and Lettuce, Derby invited us over to sample some bits off their festive menu!
Actually, that wasn't the only reason they invited us over; we were also sampling some of the new items on their regular menu, quaffing Gin, making cocktails with tutelage from Jake the mix-maestro.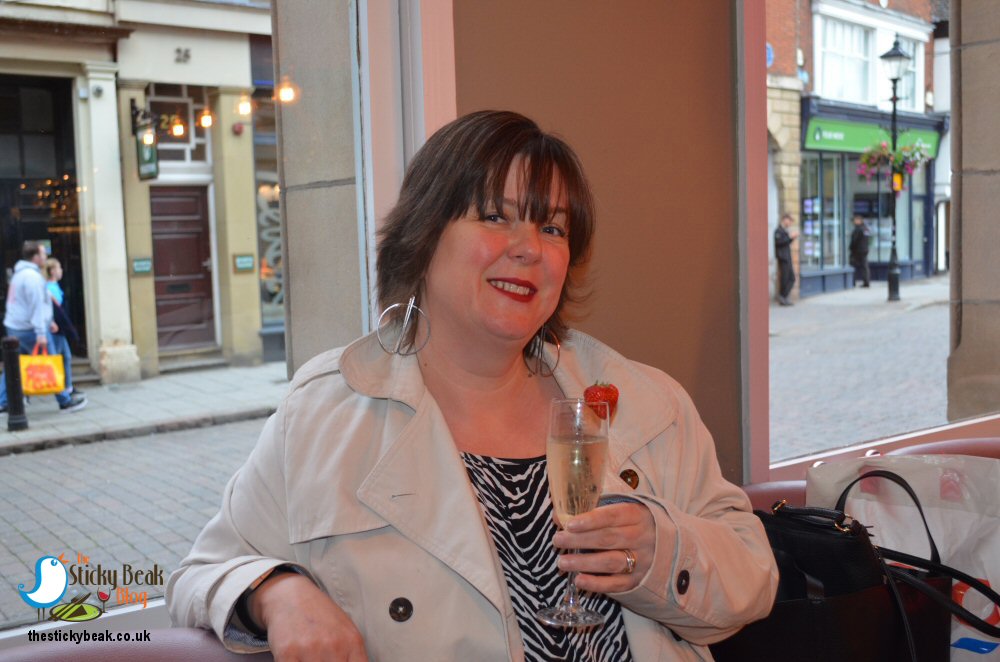 Lauren greeted us and got us settled with a glass of lovely Prosecco, setting the tone very nicely. The ever-gorgeous Jay (fellow blogger) and her friend Beth were also invited, as well as the teams from The Orange Tree and Fat Cat bars.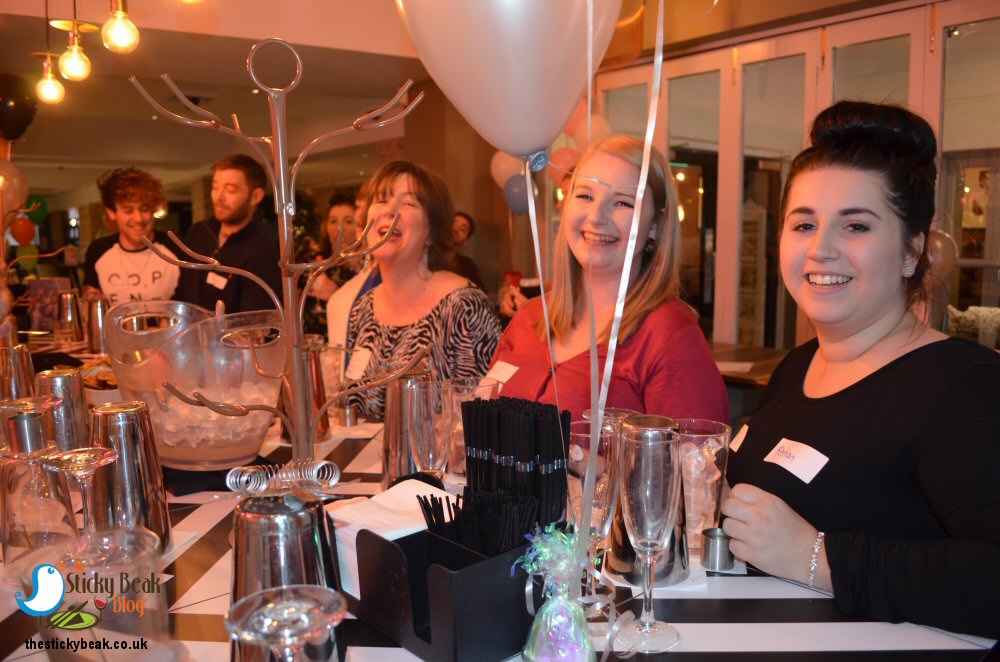 Cocktail-du-jour, the Pornstar Martini, was to be the tipple we were making, so it was time to pay close attention to Jakes instructions and get our inner mixologist groove on! His Nibs was clearly channelling his inner Tom (Mr Cruise, circa "Cocktail") as he shook the shaker with much gusto – who knew he had so much energy?!




After the hard work, quenching our thirsts was clearly no problem – libations were firmly in sweaty little mitts – and luckily Chef appreciated that it was also hungry work; platters of lip-smacking Turkey sliders with stuffing balls and pigs in blankets were awaiting us.




The very yummy sliders were swiftly followed with trays of Rosemary infused Roasties and Cranberry sauce, crispy BBQ and Cranberry Chicken Wings, and Halloumi Cheese skewers. All jolly good, and very moreish! I have decided that all calories consumed in the nature of festive research are to be null-and-void. Not sure my gym instructors will see it that way though! Best I don't mention the fact that the Pork, Chicken and Chorizo Pâté was so good I had to have seconds (and thirds!!)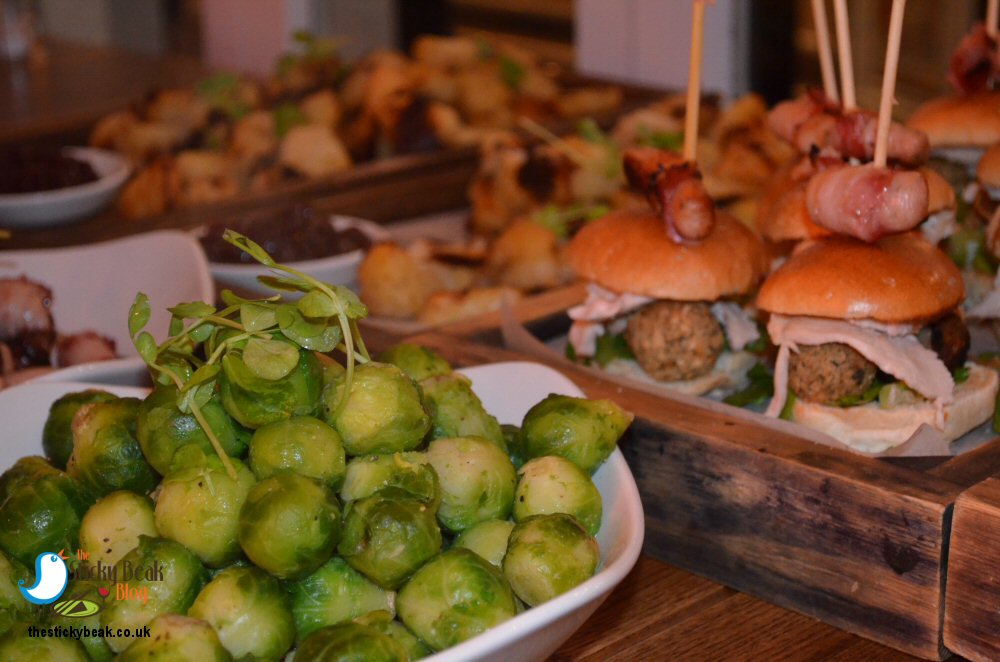 Several Festive menu options are available: the Festive Buffet menu has various options ranging from £11.99 - £18.99 pp (day dependant), Festive Set Menus ranging from£21.99-£26.99 pp (again, day dependant as well as 2 or 3 course option), and a stonking 5 course, Christmas Day Menu at £39.99 pp (also available on other days).




I have to say that one of the things I personally love about the Slug and Lettuce team is the variety of dishes they offer for vegetarian and Vegan diners. His Nibs and I both loved the Vegetable Thai (Penang) curry that we tried; the Coconut milk and Red Thai curry paste combo was lovely and balanced and there were plenty of just-crunchy vegetables within it. This can be made as a vegan version too. Another fab vegan option we tried was the vegetable Beetroot Linguine, a glorious fusion of Wheatberry, Beetroot and Couscous tossed with the Linguine, Soya beans, mixed Peppers and Onions.




You can't have a festive menu tasting session without Mince Pies, so when they were brought out we all pounced on them! The pastry was lovely and crumbly and deeply filled; I don't think they were home-made, but they were a very nice quality offering – so good I had 2.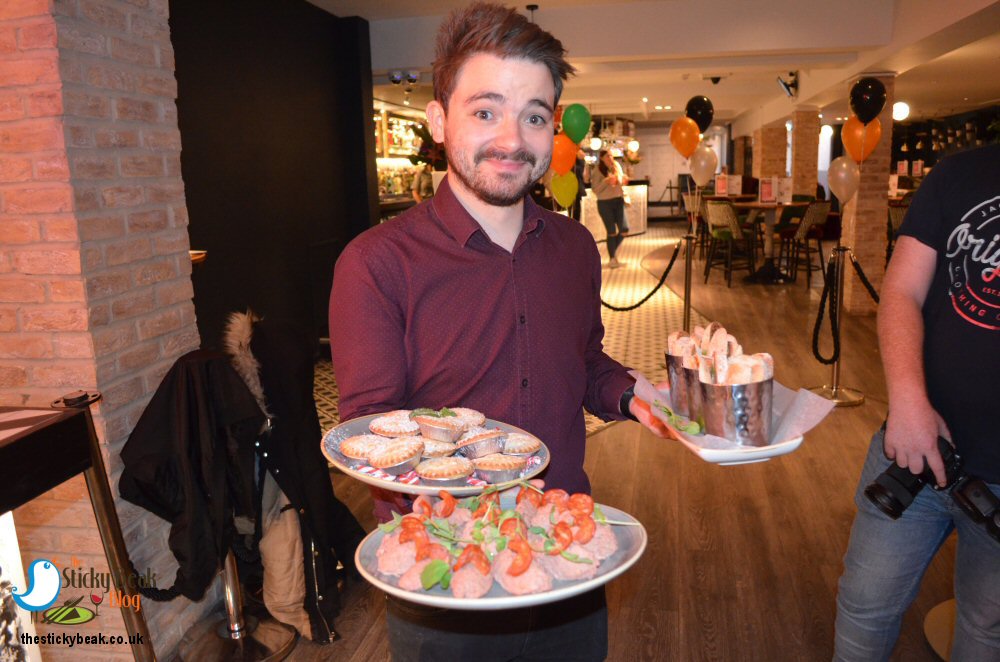 The Tanqueray Cart was wheeled out – Tanqueray Thursdays are an actual thing at the Slug and Lettuce, perfect for Gin fans (and who isn't?!) – and we eagerly gathered around. Tanqueray and Tanqueray 10 were available to sup, as well as the Orange Seville option, and Tanqueray Rangpur. Spoilt for choice! This amazing cart can be hired out for £195 and comes with a bottle of Tanqueray and a bottle of Tanqueray 10, all the Fever Tree mixers your heart desires, a variety of fruit garnishes and the attention of your own personal mixologist. BOOM!!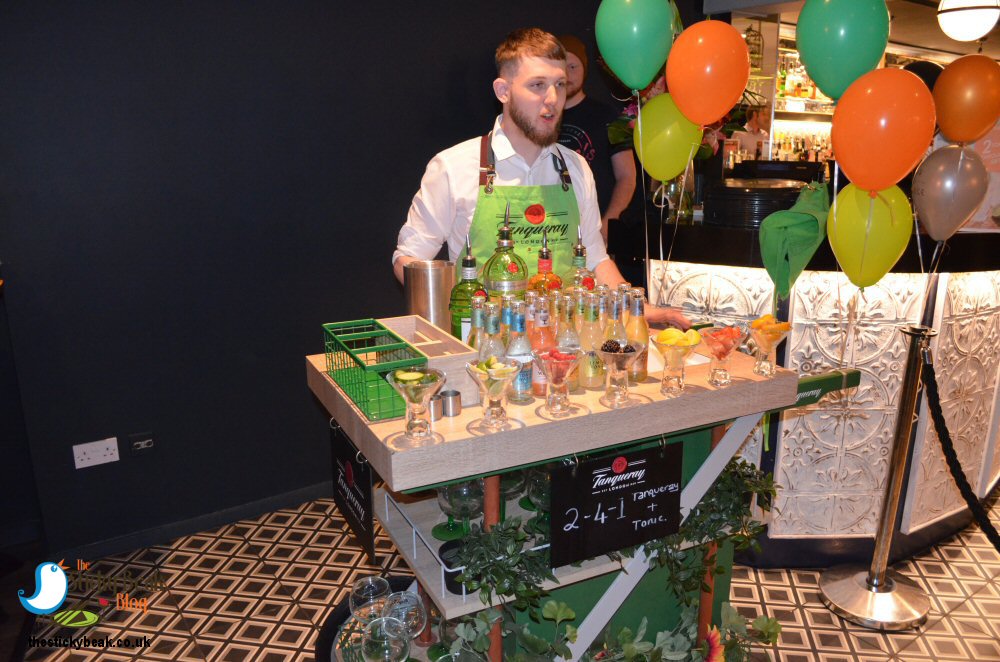 All that remained was to try the Slug and Lettuce interpretation of Afternoon Tea. There are three selections, all of which can be made as vegetarian options should you wish; the Classic Tea at £10pp, or the Tipsy Tea (with 2 glasses of Prosecco each), and Cocktails and Cakes (2 cocktails each) options at £15pp. The sandwiches were all open and topped generously, and the bite-sized Chocolate Brownie I had was incredibly rich and gooey. Nom, nom, nom!
The Afternoon doesn't have to be pre-booked, but if you do arrive on the spur-of-the-moment there will be a short wait whilst your tea is prepared; if you pre-book, obviously the process is somewhat speedier.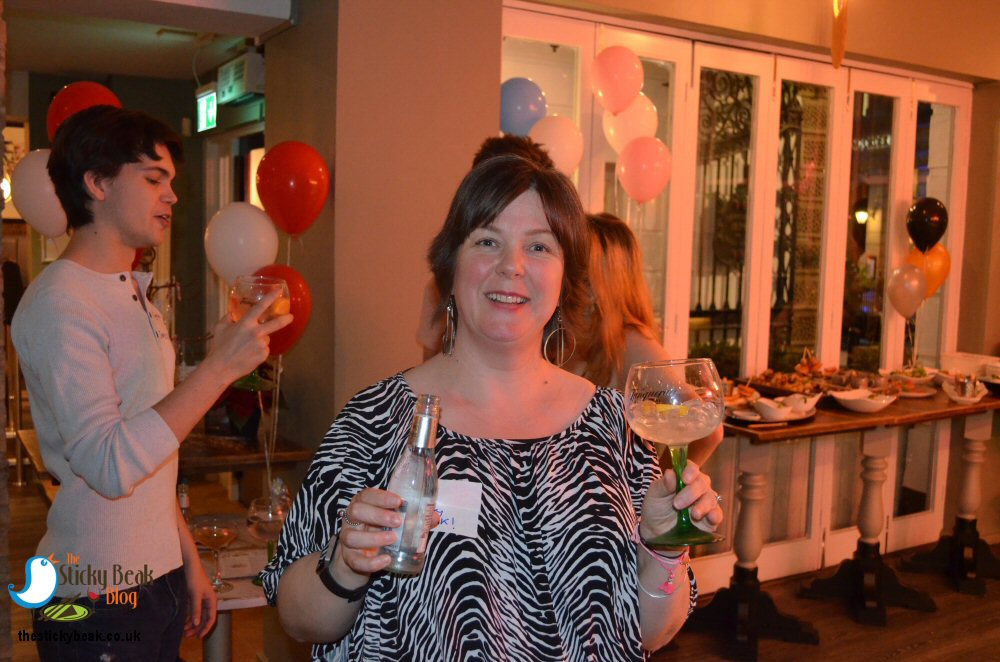 Thank you for hosting such a fab evening guys; always a pleasure to visit the Slug and Lettuce in Derby.