The Sorbo Lounge Opens In Chesterfield
Published On Friday 10 Aug 2018 by Sticky Beak
See All Recent News Articles
Well Chesterfield, you've gone and scored ANOTHER blinding place to chill, celebrate, party, or do whatever you fancy doing! Welcome to The Loungers groups' latest venue, Sorbo Lounge at Chesterfield's Market Place.
The team were buzzing to get the party started and strut their stuff; you could literally feel the energy bouncing around from team member to team member. Sorbo Lounge is a fab open plan space with the Lounger Groups' signature decor very much in evidence; the grouped heavily-beaded lampshades in the window tables, and the collections of photos clustered together on the walls.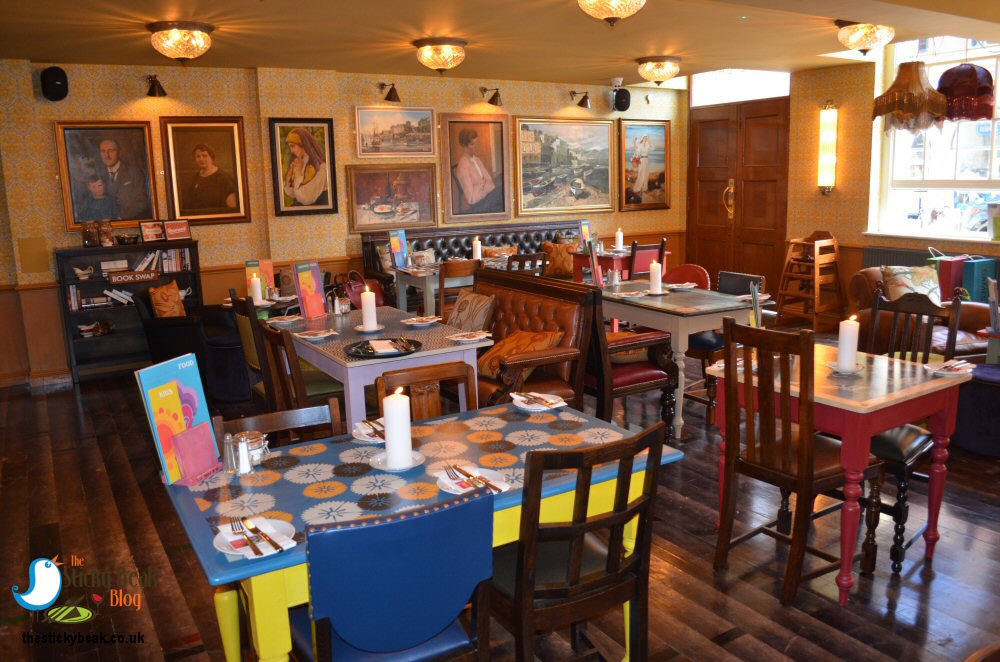 On a personal level, I loved the sparkly, Art Deco-esque ceiling lights (they're lush!) and the uber-modern glass lights above the bar were equally stylish; my obsession with lights was more than satisfied.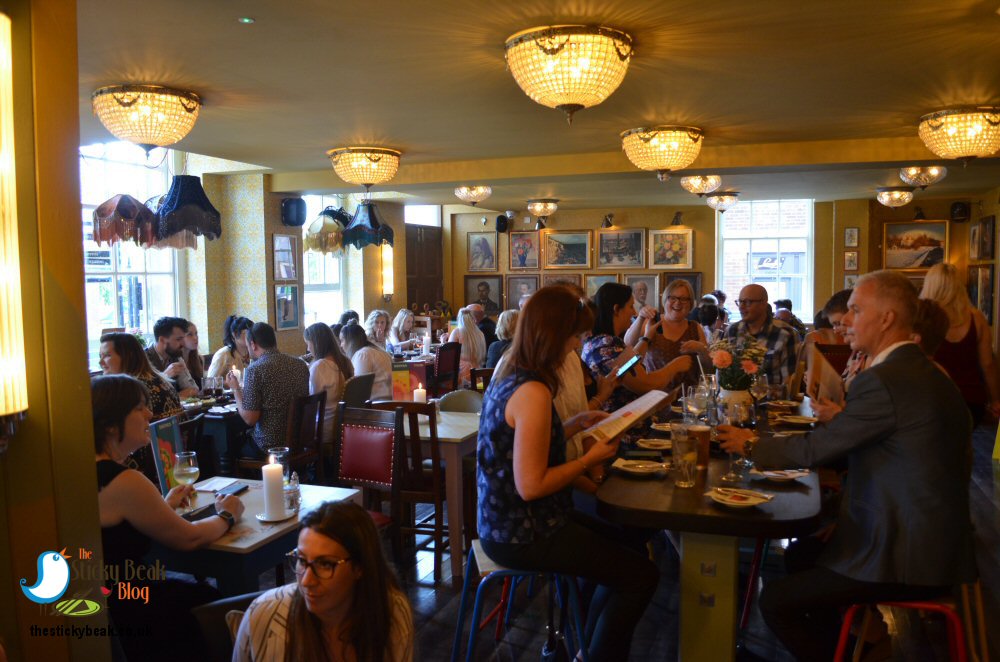 Manager John was already a familiar face to The Man Bird and I. We'd last met him at a Derby venue where he worked, so it was lovely to meet him again. We made our way over to the bar at his behest and got ourselves a drink before we headed to a vacant table.




The tables and seating have a great eclectic style – some tables had rustic stencil patterns, others had modern, abstract designs on. Seating ranged from padded back benches and traditional wooden chairs, to primary coloured high level stools. It wasn't long before Sorbo Lounge was filled with chatter, and bums were firmly on seats ready to sample the tapas dishes that the team were bringing round.




A trio of Tapas dishes were placed before us: Beef and Pork Meatballs, Patatas Bravas, and Teriyaki Chicken Skewers, and also a basket of baguette slices with a pot of oil and Balsamic to dip it into. Our little face lit up, and we wasted no time tucking in! Taste fans won't be disappointed, there's more than enough flavour to keep even the most mischievous taste buds occupied.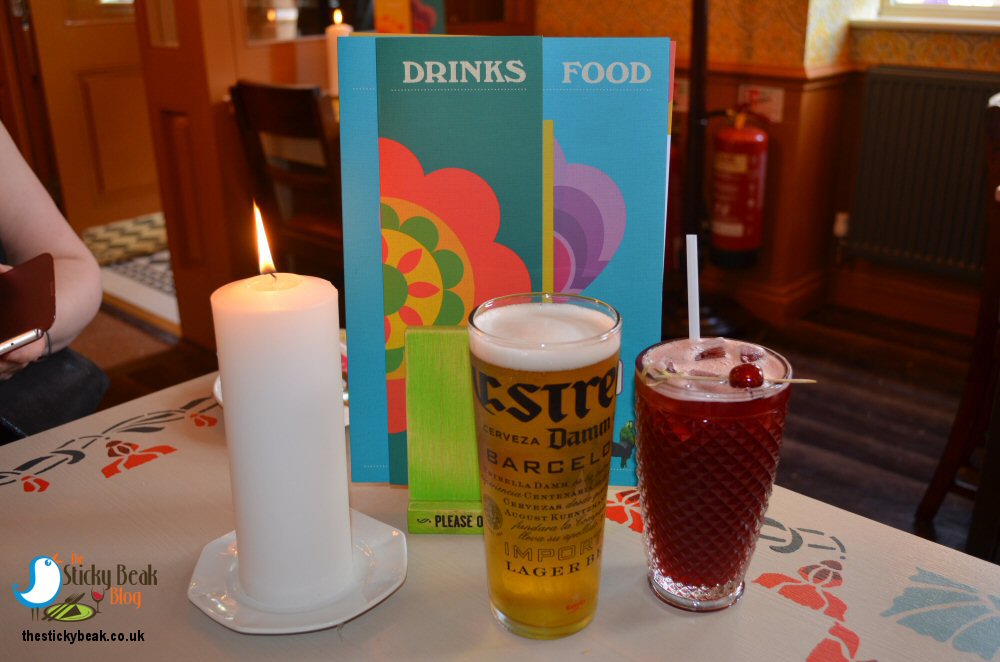 Vegans and those needing Gluten free dishes are also well catered for, both groups have their own menus, so no irritating poring over ingredient lists to see which dishes you "can have"; you can just cut straight to the chase, and order with no hassle.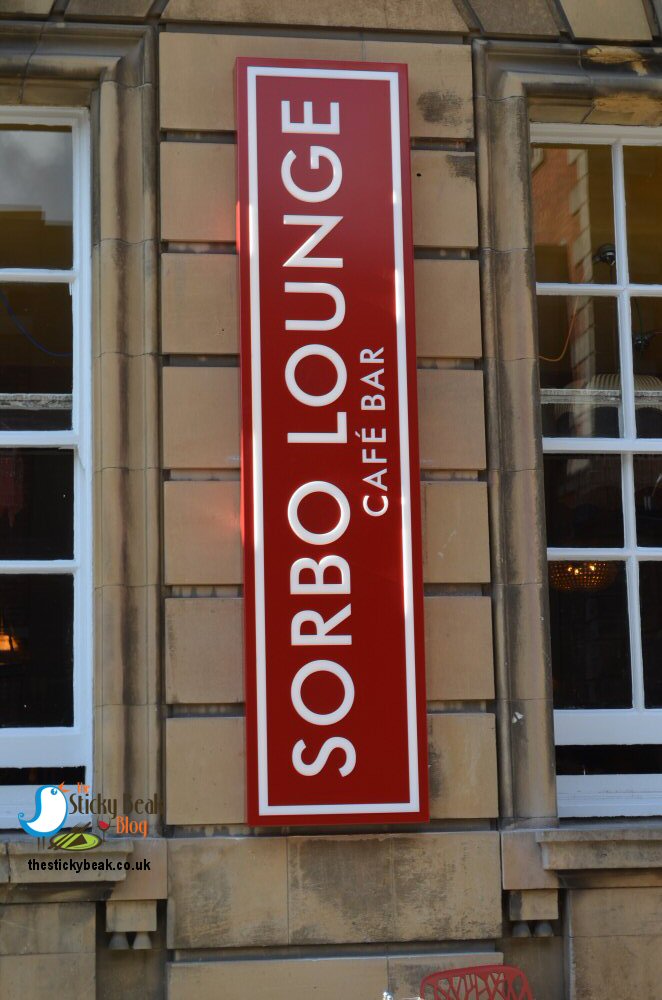 Kids are also more than welcome at Sorbo Lounge. Little 'Uns have a dedicated menu too, and every meal comes with a Cawston press juice drink and pot of hummus with breadsticks and carrot sticks included in the price.

We had a great time at Sorbo Lounge's launch night, and I'm sure you'll have a fab experience too when you visit. Good Luck to John and his enthusiastic, friendly team, and thank you for inviting us to your special night.