Sticky Beak Visits Hotel Chocolat's VIP Launch Evening At INTU Derby
Published On Saturday 28 Jul 2018 by Sticky Beak
See All Recent News Articles
The Man Bird and I have been huge fans of Hotel Chocolat since the first day we became members of their tasting club back in 2005, so we were beyond thrilled to be invited to their VIP Opening Party night at Derby's Intu centre. My Mummy Bird also came along with us, and was completely agog at all the goodies on offer!
We were given a glass of Hotel Chocolat (HC) Prosecco, and what an absolute diamond it is; nice and bright on the palate, and indulgently bubbly – a proper occasion tipple. Emilie from P.R company WAA Chosen was on top form, charming everyone and making them feel right at home; thanks to her stirling efforts, the evening ran like a dream.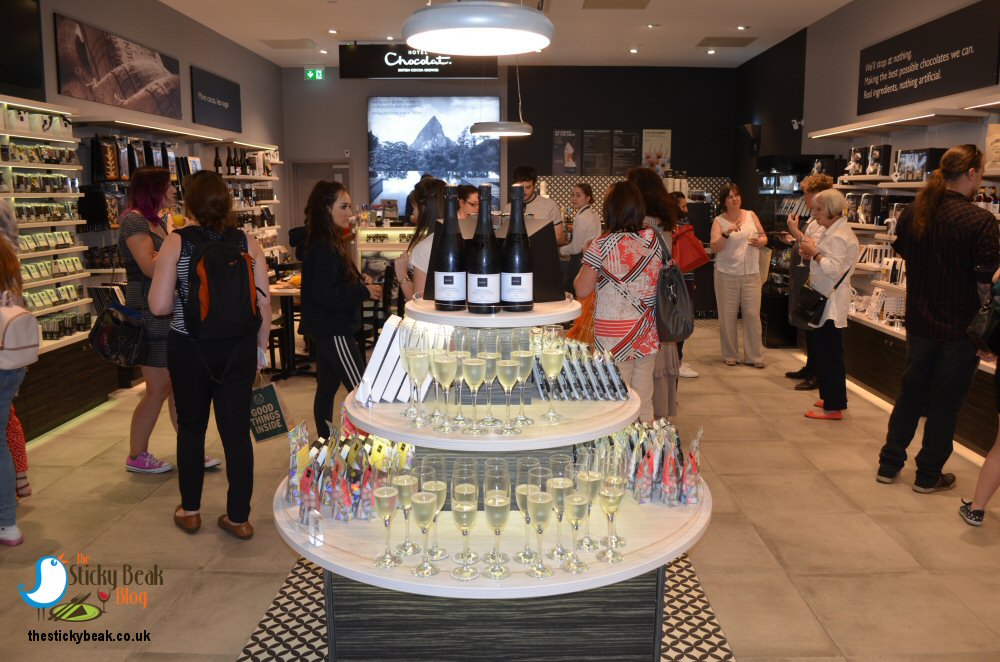 Store Manager Alison had got some fantastic support from the Leeds store manager, Sam, and he was soon showing Mummy Bird and I how to hand pipe chocolate and decorate our own scrummy choc bars! Sam is a bigger chocoholic than me; never thought I'd meet someone that could out-choc me, but hats off – him da man!!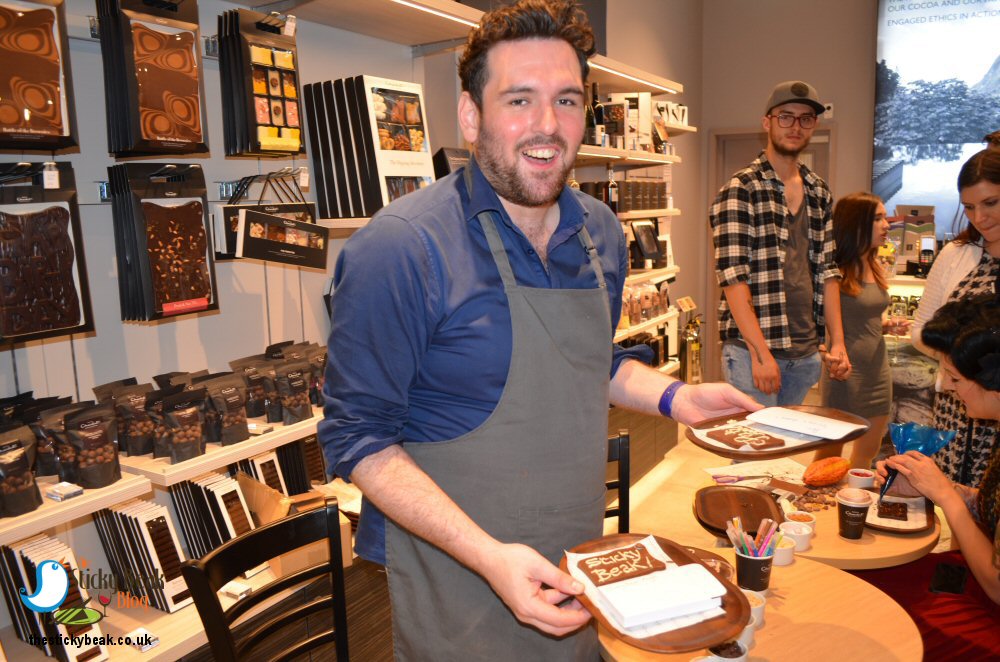 Rachel was heading up the ice cream and drinks section, so we headed over to let her show off her seriously good presentation skills. The attention and care she put into our cones made them look like works of art, all delicate swirls and shards of chocolate. They tasted every bit as good as they looked too - and are definitely worth the rrp of £3.25. You can opt to have this confection in a tub if you prefer, and it's the same price.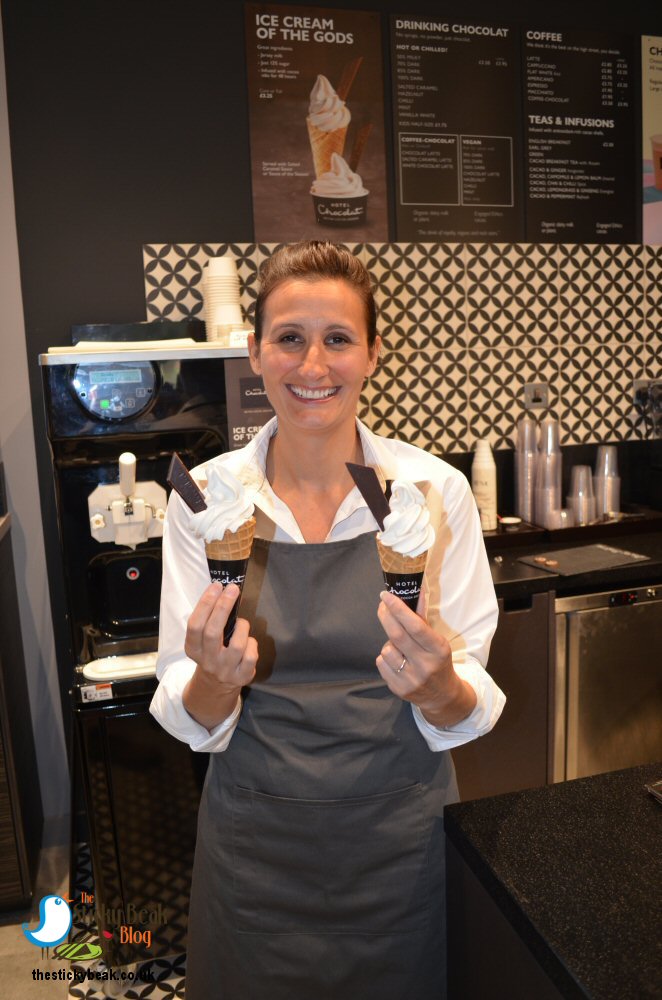 The Ice cream is made with wonderfully creamy Jersey Milk that is infused with Cocoa Nibs for 48 hours, and boy does it taste amazing. It's neither vanilla nor chocolate, rather a dreamy marriage of both elements that is sublimely silky in the mouth and leaves you wanting more.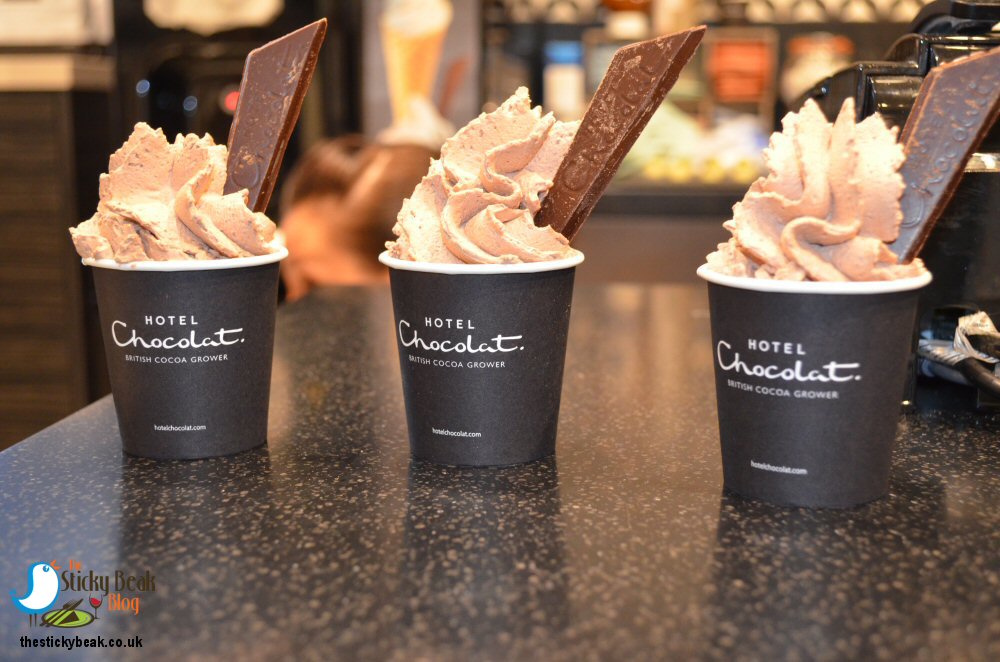 We also tried the Chocolate Whip (I know, tough job, but someone has to do it!) and this was equally delicious. Mummy Bird loved its lightly aerated texture; it seemed to enhance the taste of the milk chocolate confection. If you can imagine a really indulgent, velvety hot chocolate that has somehow transformed into a cool, thicker consistency then you get an idea of the tremendousness of the whip. Everyone needs it in their life. Period.




Throughout the evening, a whole team of extremely lovely young chaps and ladies were making their way around the store tempting us with a plethora of different chocolates to try. The beautifully decorated Mojito dome ones were literally just like the drink – except in the form of a chocolate. Fantastic! I'm not going to admit how many of these beauts made their way into my mouth, but let's say it was a fair few! Mummy Birds fave was the Dizzy Praline, and they were rather good; a lot of people are put off by praline because they think it will be over-whelming in terms of Hazelnut taste. All I can say is that you need to try the HC offering – you get a gentler Hazelnut hit and a purer cocoa flavour on the palate.




In fact, the one thing that really distinguishes HC chocolate from others is their ethos of "More Cocoa, Less Sugar"; even their Milk and White chocolate has cocoa as its number one ingredient. This means that the true flavour of the cocoa shines through in the mouth and the palate can discern notes such as citrus, coffee and brownie from different varieties of cocoa.

HC use only natural ingredients, they never use artificial ANYTHING in their chocs. You can tell this really well in the Salted Caramel buttons because the salt note comes through brilliantly well as a clean note in the mouth, rather than an indistinguishable "something" in the chocolate.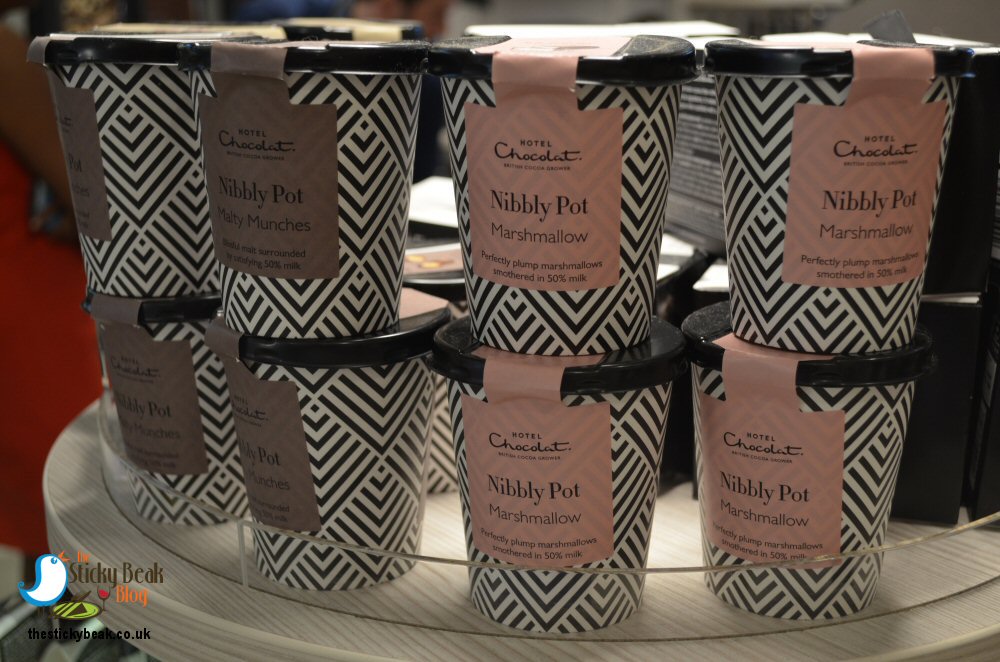 The Man Bird was availing himself of pieces of Chocolate Brownie and marvelling at their richness and gooeyness. By the end of the evening, the team knew exactly who to approach and offer the last remaining chocolate on their platter to!

As well as every imaginable chocolate under the stars, HC do a fab range of food and drink, including their cocoa Gin and cocoa pasta. There's also a stonkingly good beauty range too, and I was smitten by the Almond Cocoa lip balm, the Cacao & Babassu Body Lotion, and the Three Shell Cacao, Almond, and Coconut Body Scrub.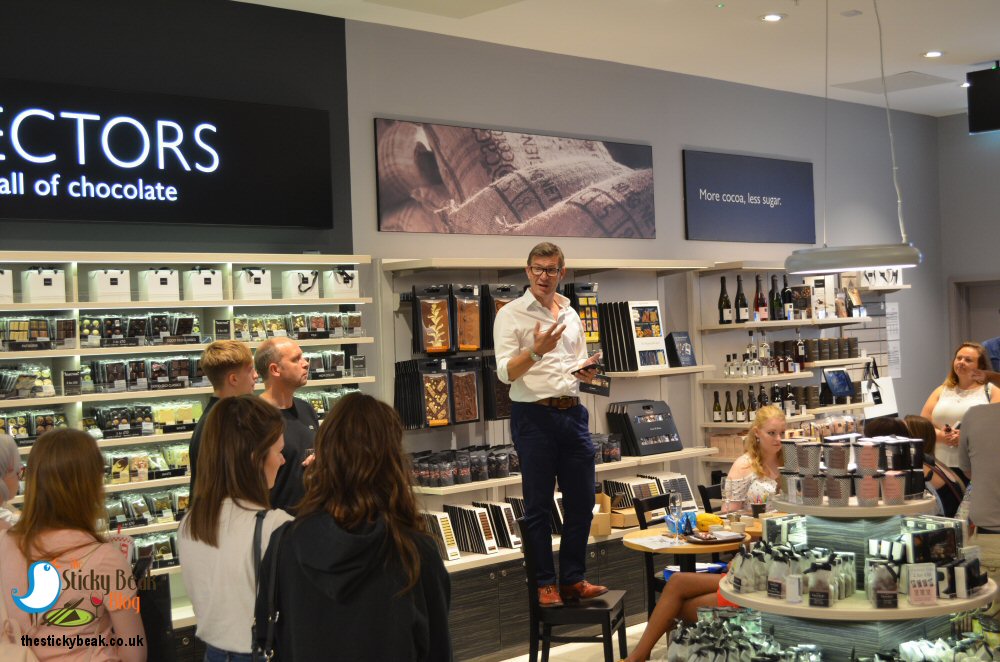 Hotel Chocolat's Director of International Retail, Roger Williams, also came along to support Alison and her team on their special night and gave a lovely speech, outlining the ethical stance of HC and the journey of this pioneering company.

Before we knew it, it was time to head back home and open the delights within our goody bags. Thank you HC Intu Derby for inviting us along to your special night, we had a fantastic time.