Opening Of The New 'Bogarts' Bar In Derby's Cathedral Quarter Hotel
Published On Sunday 8 Jul 2018 by Sticky Beak
See All Recent News Articles
As one chapter closes, another one begins as they say; farewell Bar Sixteen, hello Bogart's, Derby's hottest new bar. The Man Bird and I got to have a look inside the swanky Gin, Vodka, and Rum specialty bar ahead of the venue opening its doors to the public at 7pm Friday 6th July 2018, and it's very swish!
The sleek, dark wood bar has plum upholstered high bar stools to perch on whilst sipping elegant cocktails; His Nibs had a Bogart cocktail, I had a Daiquiri. I just loved the art-deco inspired bottle cabinet in the corner of the bar, with its angular shapes and pristine glass- it was the perfect setting in which to show off the gorgeous Bogart's trio of spirits with their uber-stylish bottles.
We found some comfy chairs to lounge in, in the corner where I could indulge my fave sport; people watching! Now, you may scoff, but whilst people watching I spotted a rather lovely looking dress on a young lady and managed to find out its provenance – and, no, I'm not sharing! As I looked around Bogart's bar more closely I noticed the cream and black striped wallpaper and the myriad monochrome pictures of the Hollywood icon himself. Gentle piano music was playing in the background, and the vibe is one of chilled, chic comfort. The white potted Phalaenopsis Orchids looked ultra stylish too.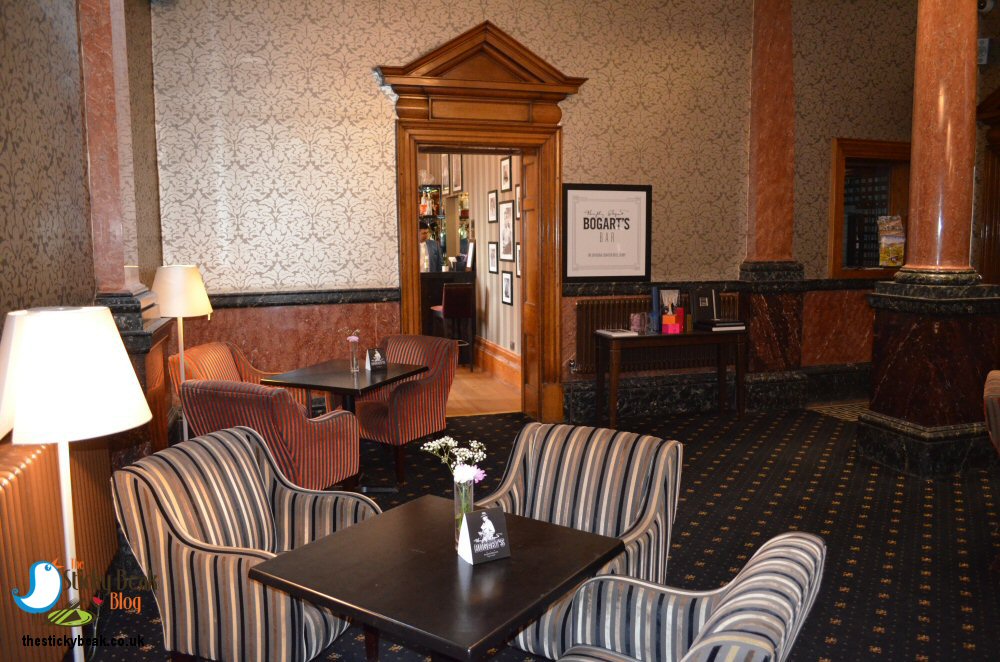 It's been a few months since The Man Bird and I stayed at the CQ Hotel and dined in the restaurant, but I always remember when I've had good service. A lovely lady called Camelia had served us that particular evening, and lo and behold she was on hand to ply all the V.I.P guests on this occasion with canapés; it was so nice to see her again.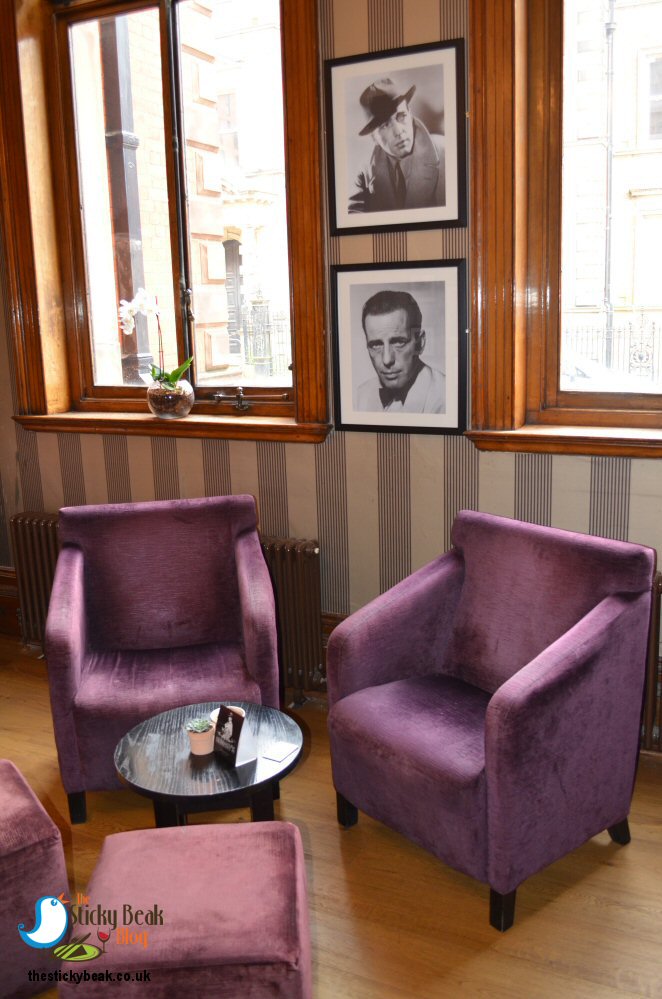 There were so many delicious morsels floating around on silver platters it was hard to choose which to have! Camelia kept us supplied with them, bringing out different ones for us to try; Mushroom vol-au-vents with Chive shards, mini burgers, Salmon tartare and sour cream on sourdough, and mini skewers of belly Pork and sesame seed crackling. All were yummy, but the sweet treats were equally superb; squares of rich, gooey chocolate brownie and indulgent, white chocolate-dipped whole Strawberries. I justified my gluttony by saying I was getting one of my 5-a-day!


We had a quick chat with new Chef Gordon and Ops Manager Amartya, and there are exciting plans for what is currently the Opulence restaurant upstairs. That's all I'm saying for now, I don't want to spoil the surprise, but obviously we'll keep you updated with all the crucial deets here at Beak H.Q.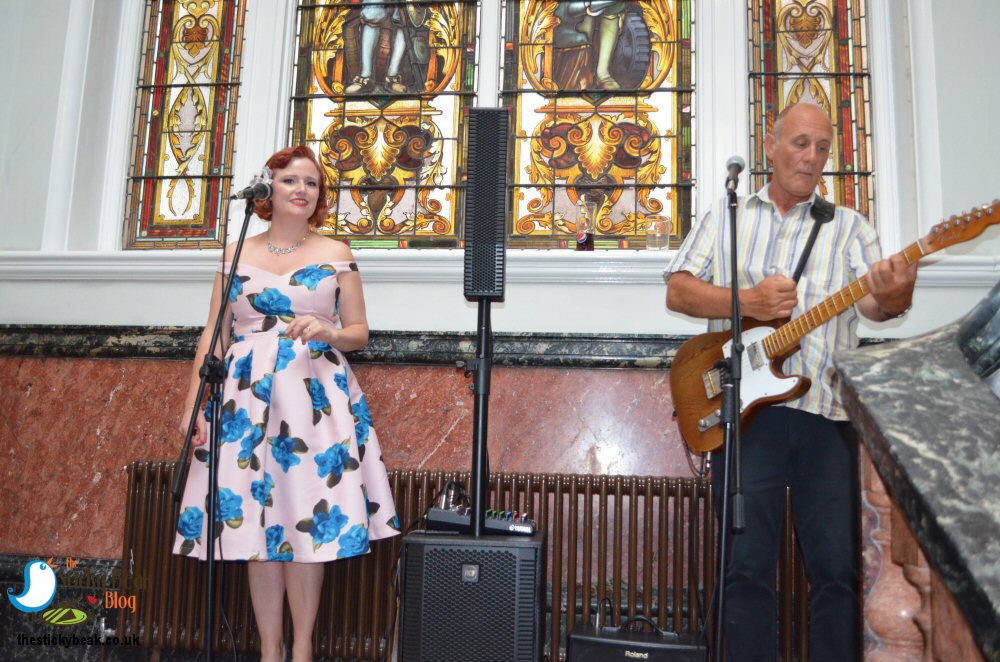 The Finesse Collection (owners of the grade II listed CQ Hotel) has teamed up with The Humphrey Bogart Estate and ROK drinks to bring something a little different to Derby. Bogart himself was a Hollywood legend and founding member of the infamous "Rat Pack", known for their joie-de-vivre and style, which included a love of drinking and merriment.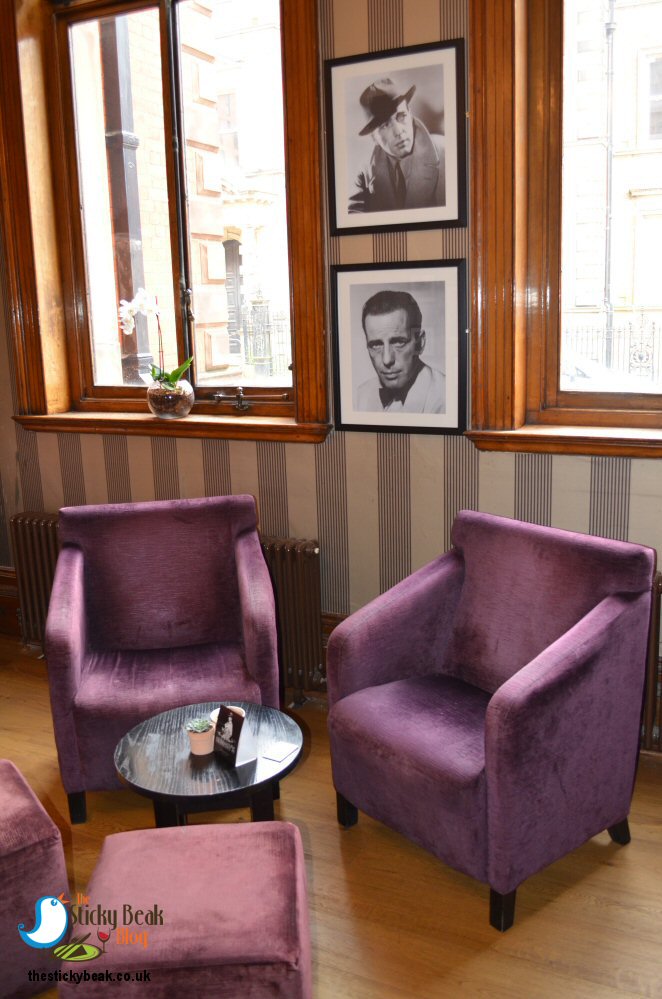 As the great man Humphrey Bogart said himself;"I have character in my face – it's taken an awful lot of late nights and drinking to put it there"! I can identify with that sir; my ample girth has needed a lot of care and attention from great food to achieve its rotundity.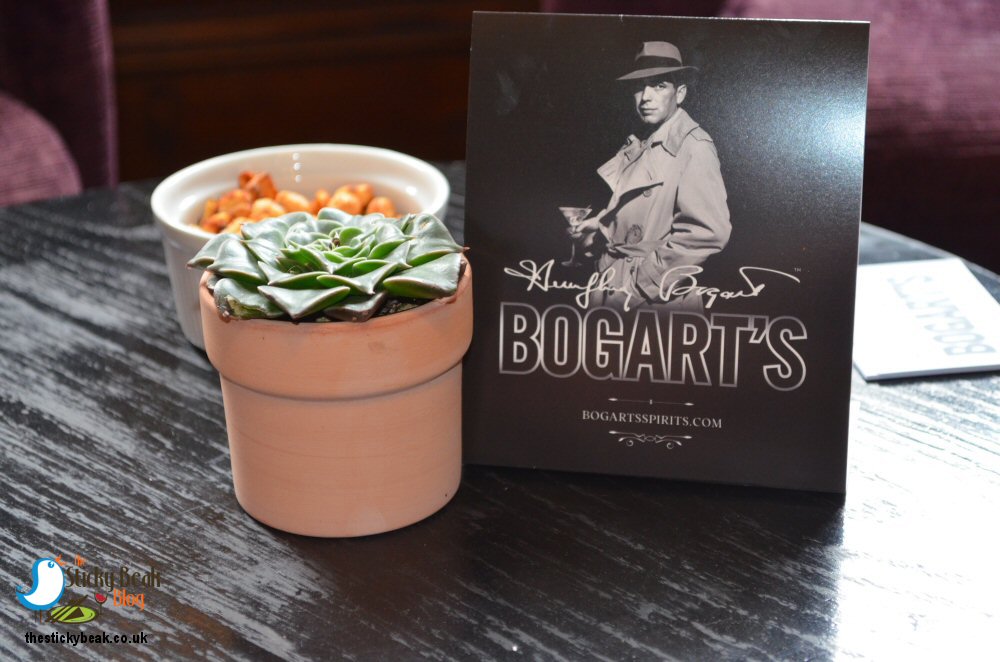 Obviously, we were at Bogart's to celebrate its opening, so it was only fitting that I sampled the spirits themselves in their pure, unadulterated form. The Humphrey Bogart estate produces the Gin, Vodka and Rum themselves, using only the finest ingredients, and ROK drinks have brought them over to the U.K for us to appreciate.




All three are exceptionally smooth when drunk neat, easily slipping down with no harsh heat at the back of my throat; I do occasionally enjoy Gin and Vodka on the rocks, but not so much with Rum. I was very pleasantly surprised at the enjoyment I got from the neat Rum, but the Rum Sunset cocktail still got my vote in the yumminess race!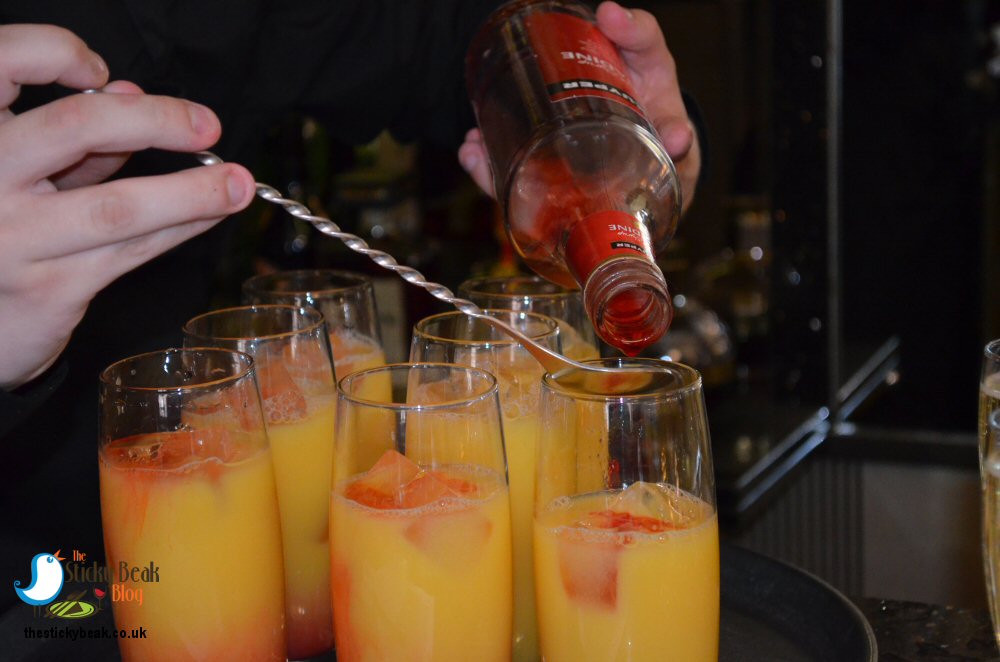 Signature cocktails at Bogart's include the Classic Martini, Bloody Mary and Rum Sunset, and James Blick (The Finesse Collection MD) and his team will also be running weekly theme nights as well as dedicated Gin, Vodka and Rum nights. Count me in!