Curry Lounge In Somercotes Officially Opened By The Mayor Of Amber Valley
Published On Thursday 27 Apr 2017 by Sticky Beak
See All Recent News Articles
As you may already have read The Man Bird and I have visited, and reviewed, Somercotes' latest eaterie The Curry Lounge. Last night, 25th April 2017, saw it officially opened by the Mayor of Amber Valley Mr Richard Iliffe.
Other guests included County Councillor and Chair of Somercotes Parish Council Mr Paul Smith, Borough Councillors and Somercotes Parish Councillors Mr John McCabe and Mr Brian Lyttle and Somercotes Parish Councillors Messrs Paul Curran-Bilbie, Mr Paul Price, Mr Gary Edgson and Miss Sian McCabe. Various members of other local businesses were also in attendance including Mr Dave Maurice from local radio station Amber Sound FM (107.2FM) for a culinary journey through India and the ribbon cutting ceremony.


After a brief introductory speech by the major it was over to owner Ukil and his team as they brought through tray after tray of delicious starters and accompanying dips. To get our taste buds going we first tucked into Vegetable Spring rolls, tender Chicken Tikka chunks, succulent Fish Pakoras and Aloo Bora. The plates had been artfully arranged with all these delightful morsels and I also popped some of the minted yoghurt- and the spicy tomato- sauces on the side of my plate to dip them into.


The restaurant was soon filled with a gentle ripple of appreciative murmurs as everyone nibbled away. The team efficiently came and cleared the empty plates away as Chris came to check if anybody wanted a jug of lemonade bringing to their table.
Before long we were being presented with bowls of Chicken curry, Lamb curry and a mixed Vegetable curry as well as a Sisinga Daal medley, Garlic and Cheese Naan bread, and both plain boiled rice and Pilau rice.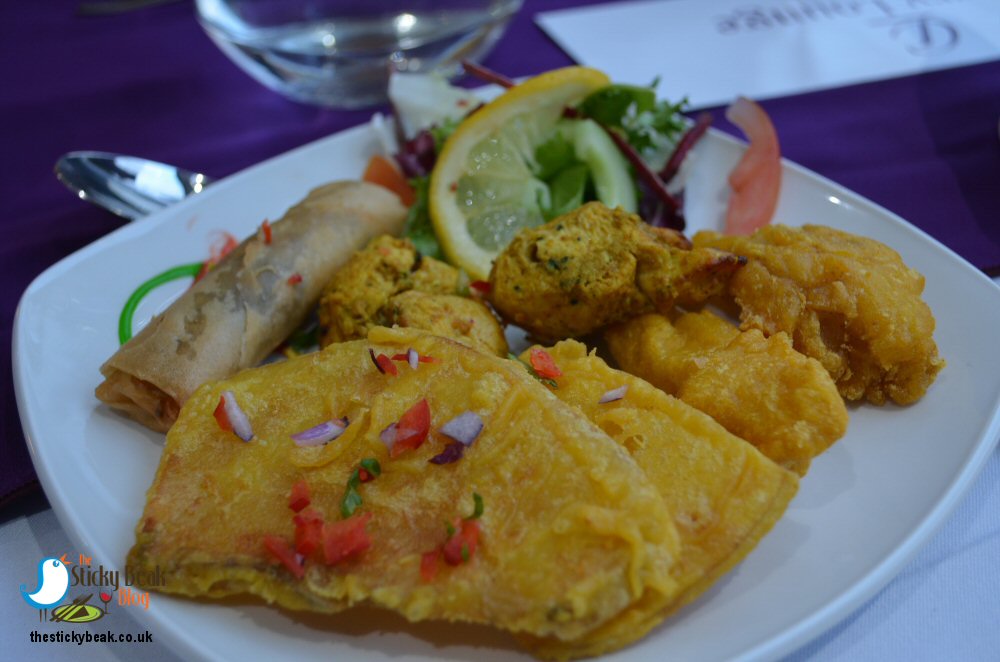 Delightful smells filled my nostrils as I eagerly scooped spoonfuls of each dish onto my plate. Both the Chicken and the Lamb were succulent and full of flavour and my fellow table companions were equally impressed by them. One thing Indian cuisine is renowned for is the variety and flavour of its vegetable dishes and the ones served at The Curry Lounge were superb, both in taste and texture. The Naan bread was just as soft and pillowy as on our previous visit and not a morsel of it went begging.


As our main course plates were being cleared Ukil and his head of P.R, Sham, gave us a brief over-view of the dishes we had eaten and explained that the dishes had been cooked to a mild strength to suit all palates, normally there would've been a greater range and variety of spices to discern.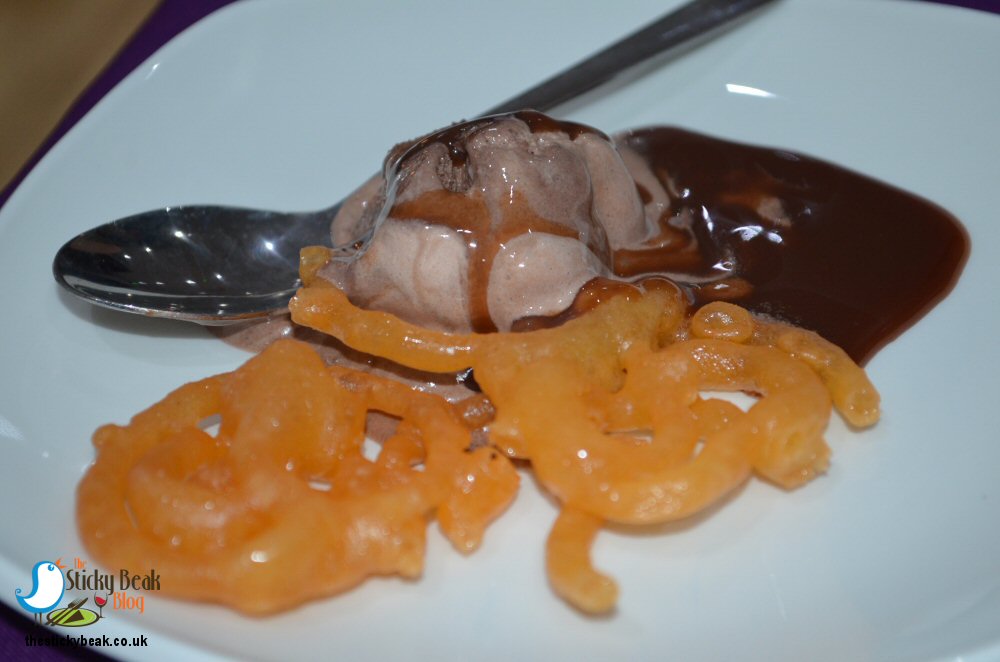 The Tribal Elders had close Asian friends when we lived in another county, and the lady of the house used to cook lots of treats for us and send the children round to our house with them on many an occasion. One of my favourite traditional sweet treats was called Jilabi, and Curry Lounges' talented Chef Saeed had made this for us all at the official opening. I can't tell you how happy I was to have this again after a few years without, and the fact that it was served with Ferrero Rocher Ice Cream was just the proverbial icing on the cake.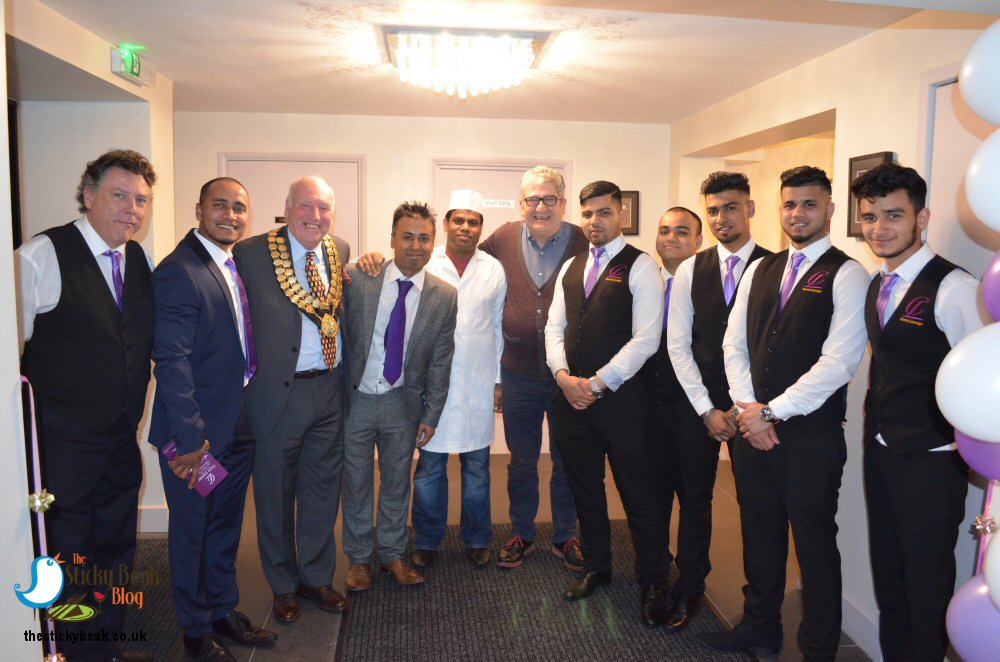 All too soon it was time to say our goodbyes and go back to the Nest, albeit with our tummies an awful lot fuller than when we arrived. We said thank you to Ukil and the team for their gracious hospitality and congratulated them on such a fantastic eaterie. We're already booked in for Bank Holiday Monday! :)