Sticky Beak Flies In To Check Out The Fine Food North Show 2020
Published On Tuesday 17 Mar 2020 by Sticky Beak
See All Recent News Articles
Well, that was a whirlwind day at the Fine Food Show North, organised by the Guild of Fine Foods at the Yorkshire Exhibition Centre in Harrogate! My little feet barely touched the ground all day as there were so many exciting new exhibitors to go and meet, as well as going to say hello to those wonderful producers I'd met previously.
I'd bagged a lift up to Harrogate with The Man Bird as he was going there for his day job, Microtek Epos Solutions (fab looking stand guys, I must say), so once he'd got all the tech up and running, I went to get registered and go and see what was what in the hall.

On the first recce round I spied some marvellous stands; really carefully set out and certainly eye-catching. I had emailed out to some of the exhibitors ahead of the show and had got some lovely replies to pop by, have a chat and sample goodies – my fave thing in the whole world!

Opposite the Microtek stand were the very handsome chaps at Casa Espresso; they kindly took pity on me, His Nibs and his colleague Alex, and handed us cups of delicious coffee to get us going. You can't beat 'proper' coffee: I call it "Gee-Up juice", and their roast certainly did gee us all up. Now I've said it times many before, but I'll say it again: I could live without anything, but not cheese. Cheese is life. Fact. Next to Casa Espresso was the lovely team from Cryer and Stott with their superb selection of mouth-watering cheeses; they literally have every texture and type you could possibly want, and I must confess to sampling one or two (and more!!) bits.
Further down, but on the front row still, was the charming Colin from Little Doone and his fantastic range of vegan friendly, fat free, sweet Balsamic Dressings made with Balsamic Vinegar from Modena in Italy. Unsurprisingly, I managed to sample every single one of the versions he had brought to the show! The great thing about Colin's products is that they can turn their hand to sweet or savoury uses because they're made without oil; the Orange one goes amazingly well with a rich Chocolate Torte apparently, and when I tried a bit I could just envision this combo. Colin very generously gave me a couple of bottles to take back to the nest: the Ginger one because I absolutely love Ginger and the Raspberry version which goes brilliantly with Venison (another thing I love!) as well as salads with stronger cheeses in. There is an online shop that you can purchase all these fab goodies from, and Dobbies Garden Centres also stock them, so you can easily try them for yourselves.




I got talking to a lovely couple, Mary and Geoff, of Lakeland Artisan and they were very interesting to talk to. Originally they started off producing jams and chutneys 13 years ago, but diversified into flavoured spirits after Geoff made a batch for a party and friends began asking if they could have some. I tried the Lakeland Ginger and Lime Whisky, and it was super; you got a great hit of the Ginger, with a little sharpness from the Lime to lift things and then that beautiful warmth from the Whisky itself. The Kendall Fell version was my favourite as it was a tad sweeter (Whisky isn't my tipple of choice usually!), but the Lakeland Damson Whisky was lovely too.

My drinking continued for a while with visits to 6 o' clock Gin and a chat with Clive Darby from Clive's Wines – as well as a sip of his sparkling Rhubarb (Rhububbly) which is a snip at £14.99 for something so gorgeous. I couldn't resist the charms of the dry, crisp Gooseberry wine or the vibrant Raspberry wine. Clive's wines come in a range of sizes, from single serve mini bottles at £2.99 (perfect for trying them out) to £8.99 for a standard 750cl bottle. He also does a 2 bottle taster pack for £7.49 – perfect for a present – and a cocktail kit for £11.99. I brought a small bottle of the Raspberry wine back to the nest to have later in the day, and it is so lovely: full of flavour, light and crisp.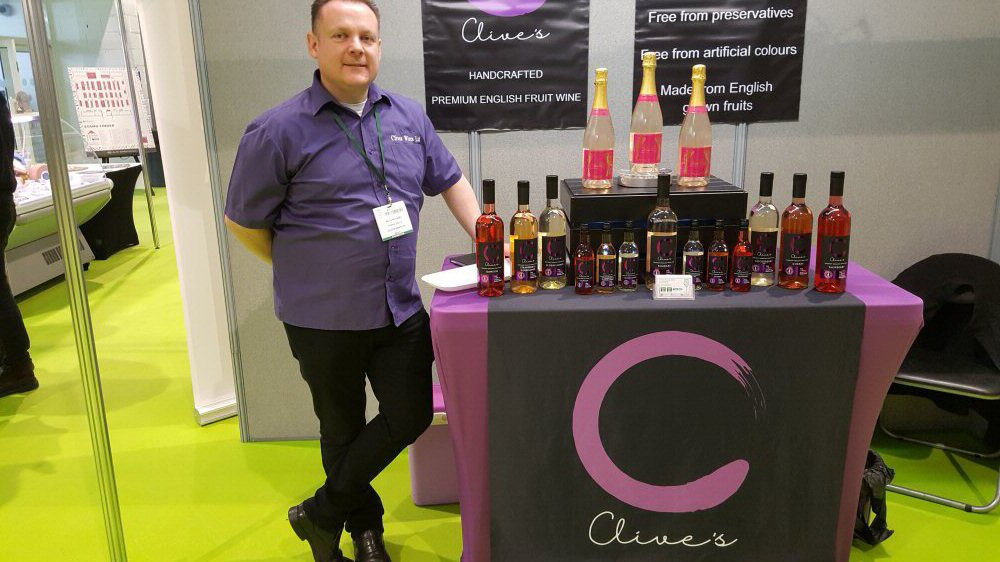 Jess and Luke from the Whitby Distillery tempted me with their trio of Gins, all of which were delightful, but my fave was the "Old Tom" type; this cheeky chap goes perfect with Mint and Lime for a refreshing take on the Mojito. Come on summer, hurry up, I want to be out in the sunshine sipping on one of these! The Bramble and Bay edition was very unusual and had an equally distinct flavour to it; full of berry notes with a warming vanilla finish. If you like a dry London Gin then the Original version will be right up your street.

As you may imagine, by this point I needed to lay off alcohol for a while and put something in my belly, so I went to see the lovely Lisa at Ginger Bakers. This was a seriously tempting stand, laden with all sorts of yummy cakes and Brownies, and in all honesty it was hard to know where to start! I tried a slice of the Berry and Beetroot Brownie first, drawn by its rich jewel colour; this morsel tasted every bit as good as it looked and was beautifully moist in my mouth. I loved the balance between the earthiness of the Beetroot and the rich hit of the Cocoa in the chocolate, and then the brighter notes of berries came through to ensure it wasn't overly heavy on the palate.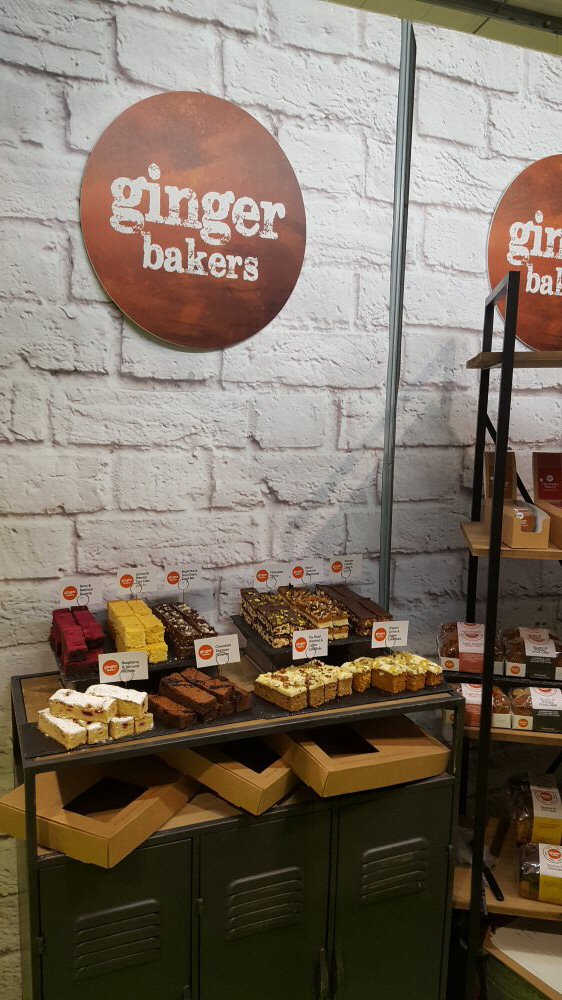 I came away with several of the gluten free 'grab slices', individually housed in sealed packets. The Chocolate Nancy is amazeballs! There's so much taste and texture in this little square: juicy fruit (cranberries, apricots and sultanas), pistachio nuts, gluten free oats, dark chocolate – I mean, what's not to love?! I had to share the Chocolate Brownie with Chickadee (her keen "I'm a poor student, feed me" nostrils don't miss anything (!) but it is so rich and satisfying that I didn't mind sharing; well, not too much! His Nibs spied the Caramel Shortbread (clearly nothing is sacred!), so I ended up sharing this with him; the base is wickedly buttery and crumbly and topped with possibly the gooiest, smoothest caramel you'll ever encounter. Yummy There was no way I was sharing the Ginger Jake with anyone though – oh no!! This treacly, oaty, gingery cube was blooming amazing and I savoured every single crumb of it.

Beverley from Walnut Tree Christmas Gifts tempted me with the lure of dark chocolate coated Ginger – Colin from Little Doone must've told her about my weakness for ginger! There's something special about chocolate ginger and my mouth came alive with the warmth of the ginger and the tang of intense cocoa – magic. Beverley sources items (fruits and nuts) from around the world and then makes boxes of them up for you into gifts; I got to see the boxes and the packaging is really stunning – anyone who got one of these as a gift would truly feel blessed.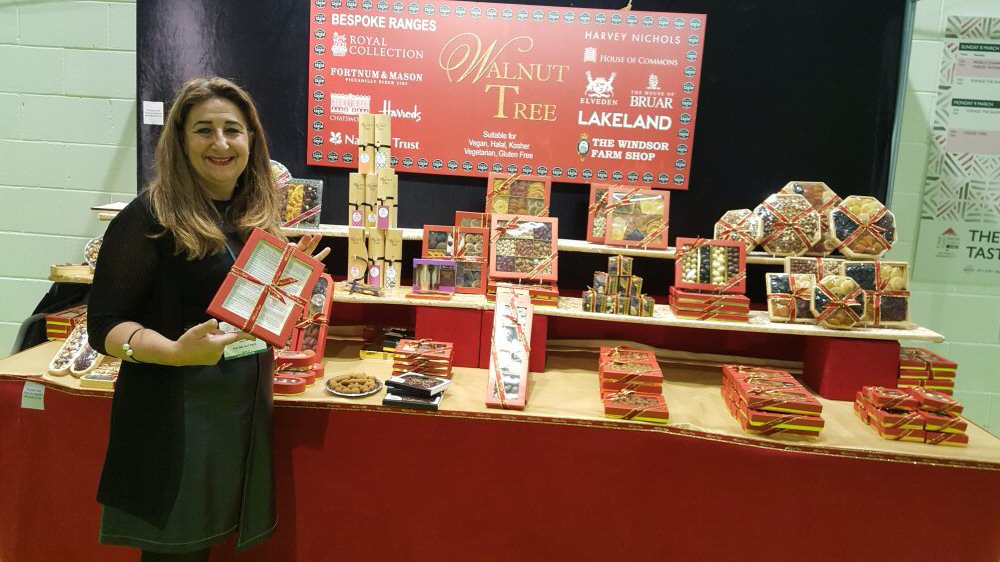 As I mooched round, I came across the lovely team from The Yorkshire Pasta Company: Kathryn, Tom and Emma. They were practically bouncing round their stand with excitement over the launch of their product in May2020. Where possible this Yorkshire team try to use Yorkshire Wheat (harvest dependant) to make their pasta, but ALL the wheat is milled in Yorkshire and the packaging is degradable so good for the environment. What's more there are solar panels at their production unit, so they strive to keep their carbon footprint to a minimum – and what's not to applaud about that?

All this yapping had left me thirsty again, so I went and found the Noveltea stand; we think nothing of having alcohol in coffee so these guys thought "let's get tea in on the action". I tried the Earl Grey tea with British Gin cold (very nice) and then tried the Green Mint tea with Rum both cold and warm. When it was cold I got the fresh bright Mint coming through first, but when warmed the Mint lessens on the palate and the warming notes of the Rum come to the fore – both ways are lovely. I swerved the Oolong tea with Whisky though as I'm not the hugest fan of this spirit, but I'm fairly confident in saying that I'm sure it would've been nice if you like that sort of thing.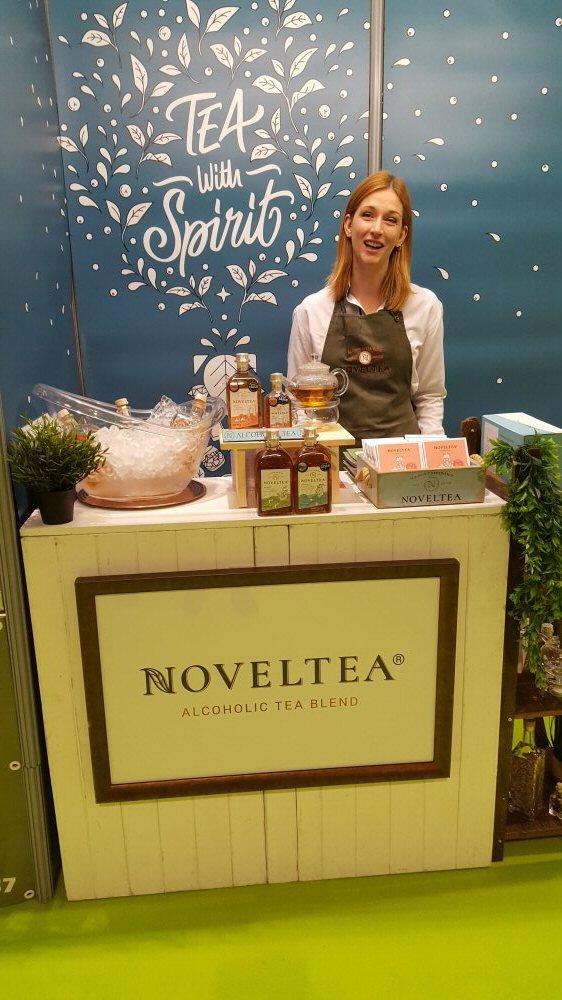 Back on the alcohol trail (for now) I wandered across the gorgeous Francesca, who was representing Aberfalls Distillery in Wales at the show. They primarily are a Whisky distiller but they also do Gin and Vodka – hello! I tried the Gingerbread Gin; lovely and warming, nice hint of spices and pleasantly sweet – which you don't expect with Gin, let's face it. My favourite here was the Chocolate and Coffee Vodka, though I must confess that I was pleased when the coffee wasn't the dominant note. This reminded me of a Chocolate Brandy liqueur that Cadbury's brought out years ago (and I got it one Christmas) – not for the Brandy aspect obviously, but for the warmth of the Vodka at the back of my throat and the fab cocoa taste it had. Honestly, this was superb. If you're in North Wales (think Anglesey area) then get booked on one of their distillery tours.

I went to see Keith at Taste of Yorkshire to sample his fabulous savoury shortbready morsels; both the Blue Cheese nibbles and the Chilli Jam Cheesy nibbles hit the spot. He kindly gave me some to take away with me and I found that they're easy to have as stand-alone snacks as well as with cheese, chutney and dips as a lighter lunch. I do like versatile nibbles, and these would be great as canapé bases at a dinner party or summer BBQ.
Down this end of the room was a striking cart laden with silver domes that housed all manner of Gelato and Sorbets form the Swoon Gelato team, and I couldn't pass this beauty by – well, it would've been rude to wouldn't it ?! I've never had Chocolate Sorbet before, it's something I normally associate with fruit and, to be honest, I wasn't sure that it was going to work. Let me assure you, it most certainly does work; magnificently so! The chocolate is so rich, creamy and indulgent; you would never know it was a sorbet at all! I have to say that the Mango Sorbet was also excellent: thanks to no artificial nasties in there, you just get the true fragrance and brightness of the fruit bursting onto the palate, combined with a pleasingly dense texture that is deceptive in a sorbet. I tried the Madagascan Vanilla Gelato too, and this was sublime; gelato is denser in texture than Ice Cream, there's no ice crystals in it, and the slightly warmer temperature that Gelato is served at allows the warmth of the Vanilla to be appreciated more.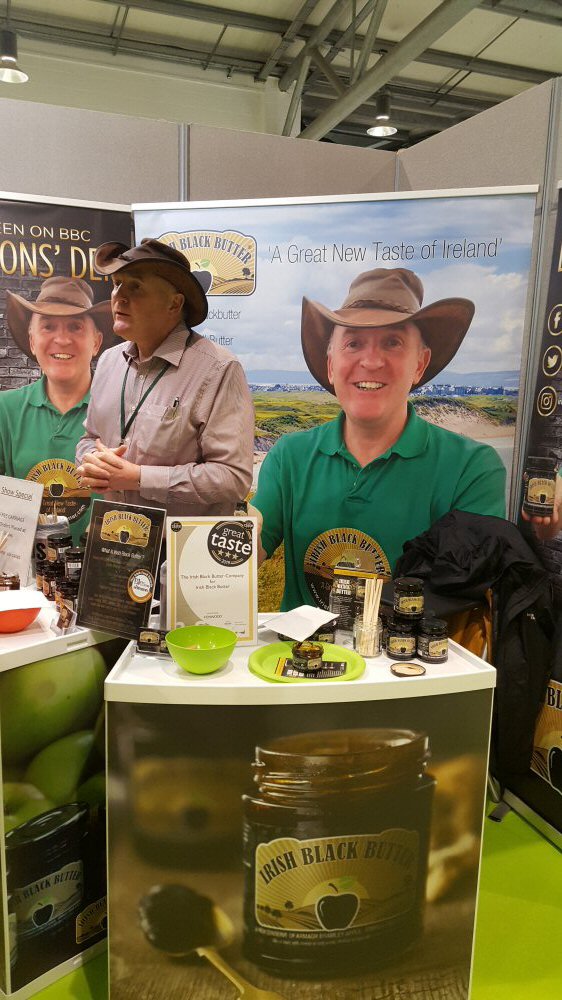 My final call was to see the affable Alastair of Irish Black Butter – you can't help but fall for his wide smile and lilting voice, and the Apple based Irish Black Butter is simply mouth-watering. I popped a jar of this in my slow cooker with a Pork Shoulder and it was bang on the money! This time I was sampling his and wife Kathleen's latest creation; a peanut spread. You certainly get the wallop of peanut in your mouth but it has a richer, treacle-esque base to it which I am looking forward to making into a Chicken Satay type dinner one evening in the coming weeks. All I'm going to do is skewer pieces of chicken breast from my local butcher (Percy Dawes), slather on the jar of peanut sauce and leave it to cook. Then I'll make a deep bed of rice and place the sauce and skewers on top and leave folk to help themselves: bish, bash, bosh!

I didn't manage to get to see all the exhibitors I'd contacted; sometimes they were busy as I walked past and I didn't want to interfere with them getting possible sales leads – they pay to go to the trade shows to get more business after all! They do have my contact details though, so if you want to get in touch and arrange samples to be sent for review, then please do get in touch again: sticky@thestickybeak.co.uk

Fine Food North Show 2020, you've been a blast – see you next year hopefully! Thank you to all the traders that introduced themselves and put faith in me to sample their wares – you're all legends!